What would a 90s revival be without a liberal dose of Calvin Klein minimalism? Francisco Costa has claimed this line was based on CK's famed spring 1994 collection - and the influence is obvious. So is the rumpling.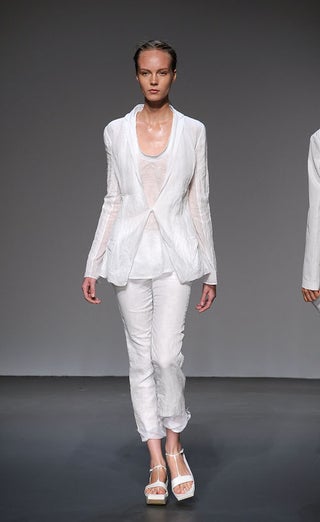 S
Calling Peter Gabriel. That is all.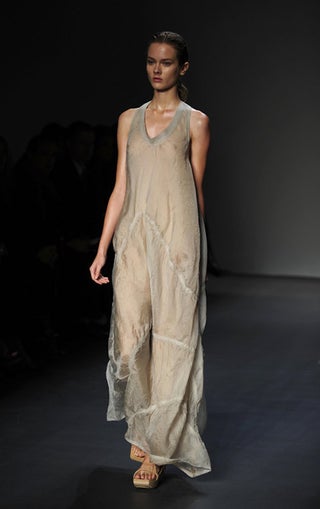 S
The nightgown is back. Can the slipdress be far behind?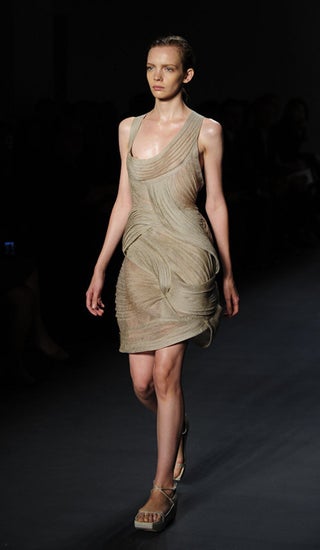 S
This organic texturing is one of the more engaging elements of the collection.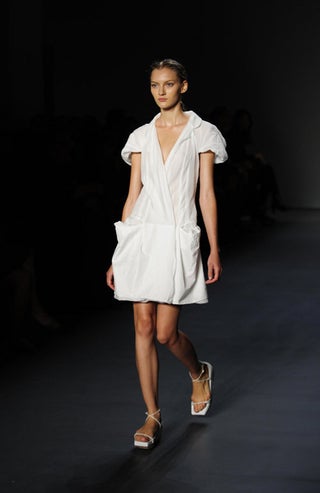 S
We would've gotten the "Japanese" reference without the geta-like footwear.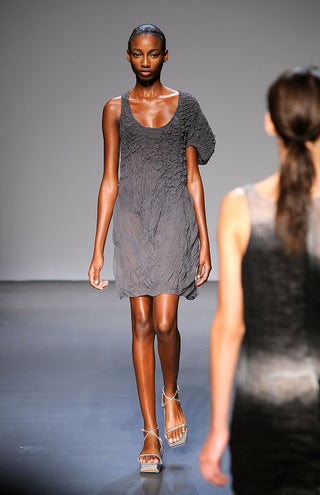 S
There was a lot done with crinkling. Would Francisco be offended to know I was reminded of my mom's Eileen Fisher phase?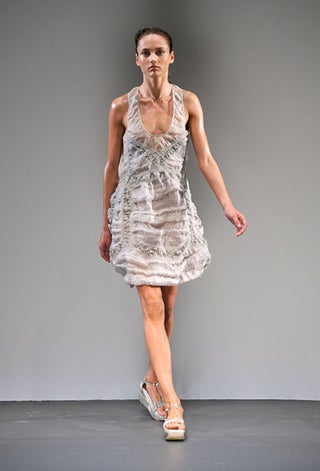 S
I'm going to go with, "yes."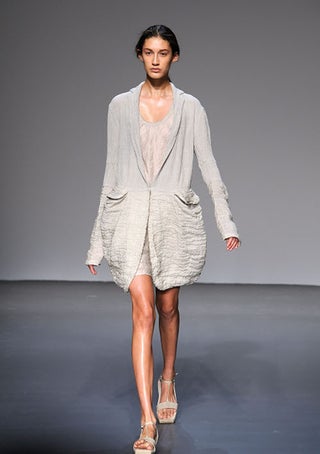 S
Spring '94 was the collection that introduced Kate Moss. Back then this would have been layered with about 20 androgynous tees.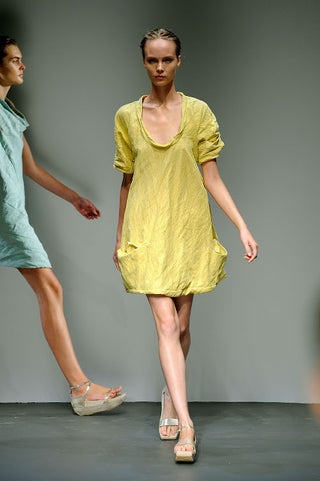 S
The slight refinements of cut elevate its simplicity. Well, almost.


[Images via Getty]