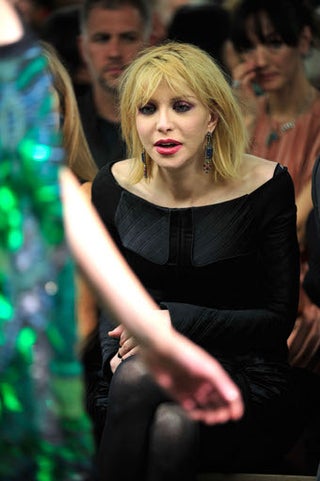 S
Proenza-Schouler's Jack McCollough and Lazaro Hernandez have called this "a tricky collection." The result is a kind of sporty-scuba-princess look that only the consummate fashionista - or Courtney - will be able to pull off...or try to!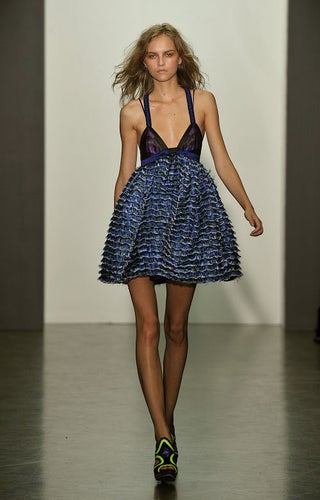 S
These eensy-weensy, teeny-weeny triangle tops are something of a P-S signature. Those of us with breasts? Movin' right along.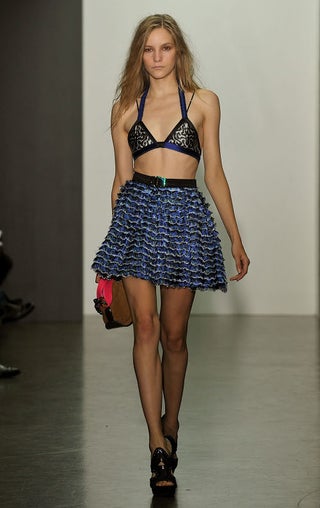 S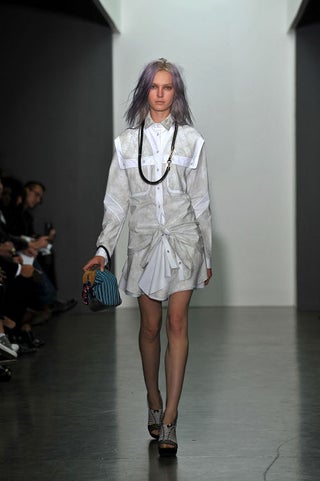 S
The fellas did a lot with playing with sportswear ideas, evoking casual, sporty elements in a sharper context. In other words, enormous shirts that look like they've got sweatshirts tied around their wastes.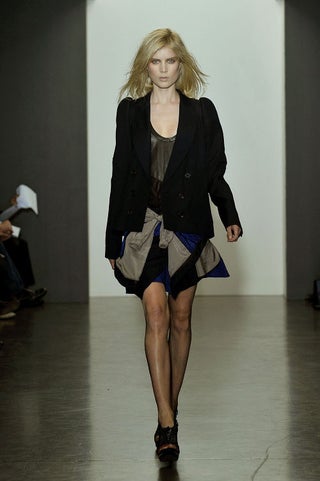 S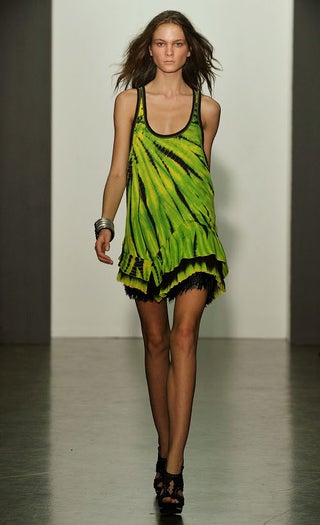 S
The rteurn of tie-dye: I guess now that Phish has reformed, this was inevitable.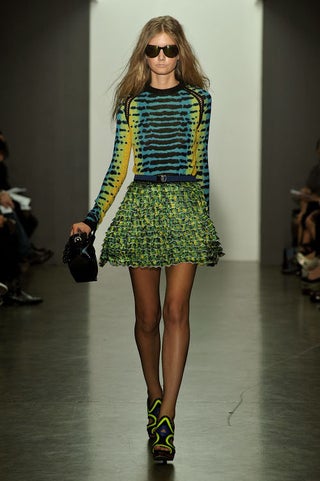 S
I'm intensely concerned about how scuba-princess is going to translate to Forever21.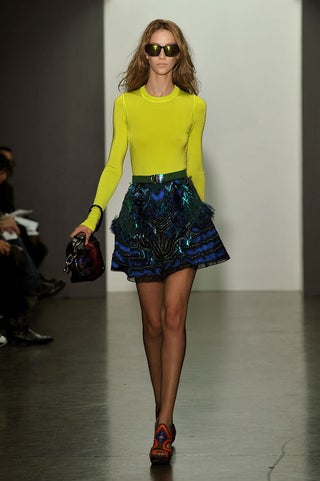 S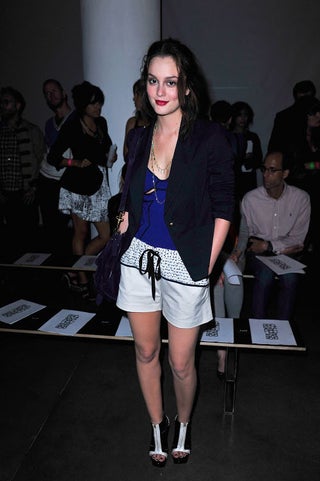 S
Leighton Meester: obviously the intended customer.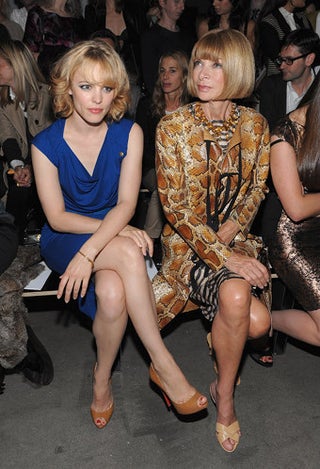 S
Well, this looks fun and relaxed.
[Images via Getty]