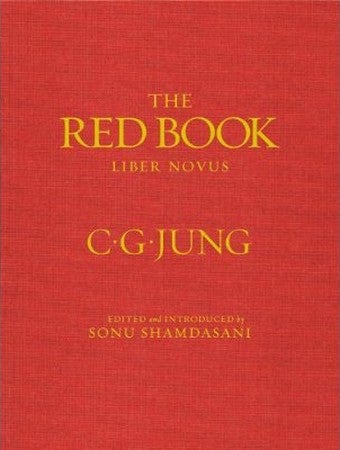 The upcoming publication of Carl Jung's Red Book — a record of his fantasies and hallucinations during a sort of breakdown — has excited Jungians the world over. But is Jung still relevant today?
According to a New York Times Magazine article by Sara Corbett, the psychoanalyst Jung "got lost in the soup of his own psyche" when he was 38. He said he was "menaced by a psychosis" and that visions were coming at him in an "incessant stream." "In order to grasp the fantasies which were stirring in me 'underground,'" he wrote, "I knew that I had to let myself plummet down into them." His method of "plummeting" was to write these fantasies down in what is now called his Red Book, a volume full of cramped text and intricate paintings that his family has guarded closely until recently. Now it has been translated into English, and will be published in October.
For Jungians, says translator Sonu Shamdasani, the publication will be a huge milestone. But, Corbett asks, "What about the rest of us?" It's a good question. Corbett notes that Jung has come under fire for anti-Semitic and paternalistic ideas, and his brand of analysis — which takes about five years and focuses on "self-discovery and wholeness" rather than diagnosis and treatment — isn't exactly in vogue in the HMO age. Some people champion analysis as an antidote to supposedly cold, results-based treatments like SSRIs and cognitive behavioral therapy (Lisa Appignanesi, author of Mad, Bad, & Sad, appears to be a qualified supporter of analysis). But analyst Stephen Martin likens Jungianism to a religion, and it can seem like a pretty hierarchical one, in which you bring your psyche to an analyst and he tells you how to interpret it.