Born in Detroit, 45-year-old Parsons-educated Anna Sui never really wavers from her girly/punky/preppy/babydoll formula, but somehow, it always works. For spring 2010, Sui showed retro funky schoolgirl, with lots of plaid, zany '60s patterns and a healthy dose of fun.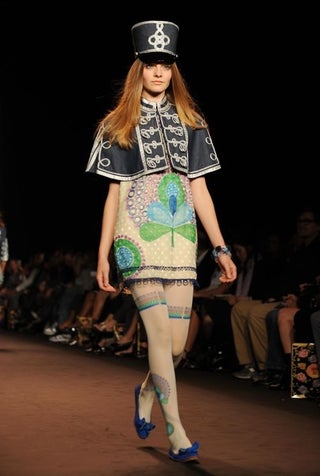 S
The theme seemed to be circus, with a nod to Mary Quant. I'm not sold on the tights, but the dress is cute!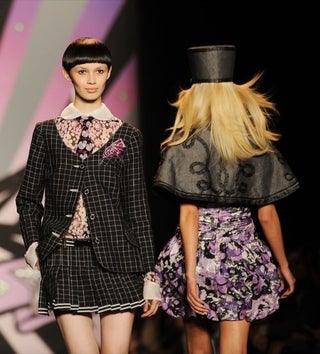 S
A little window-pane pattern suit for grown-up schoolgirls.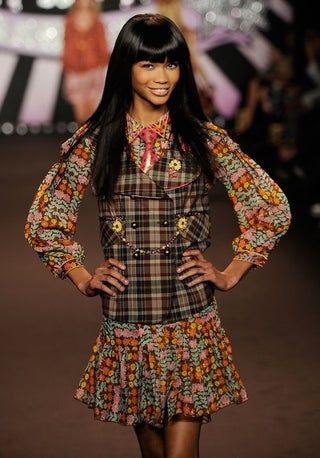 S
Styled in to a riot of color, this vest and dress would look great farther away from each other, no? Also: How cute is Chanel Iman?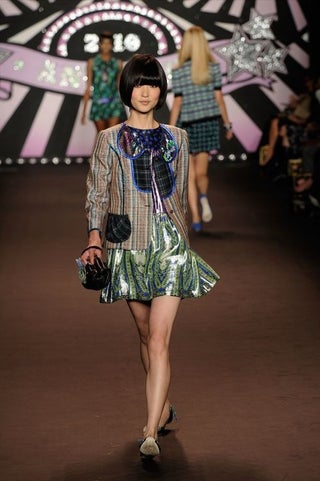 S
The collection veered into shine, which was maybe not the best direction.
S
But a plaid shrunken blazer paired with matching walking shorts? Could go punk or prep, and looks pulled-together and fun.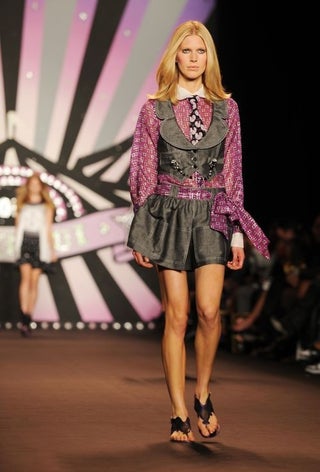 S
I'm digging the little vests, and the blouses, even if I wouldn't wear them.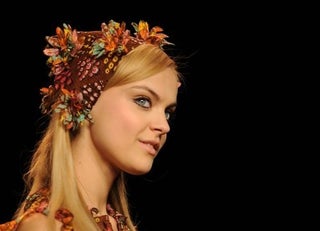 S
I wouldn't wear this either, but it made me smile.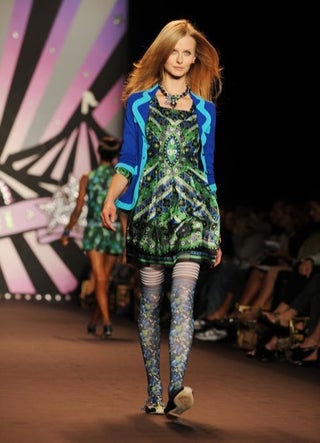 S
That punchy blue blazer could just as easily be paired with dark denim jeans; the dress has a nod to the psychadelic '60s without looking dirty messy hippie.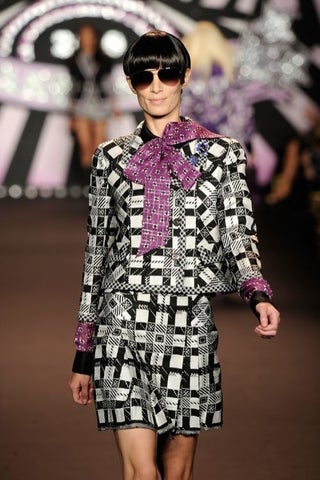 S
Anna Sui did a Gossip Girl collection for Target. Couldn't you see this on Blair Waldorf?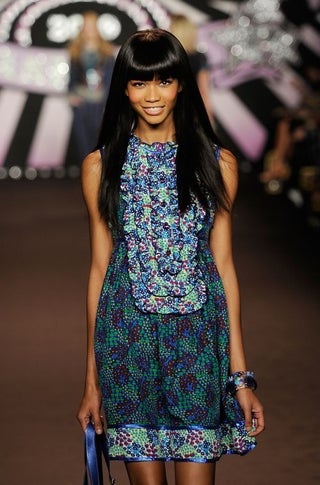 S
For some reason this makes me think, "Marcia Brady's big date."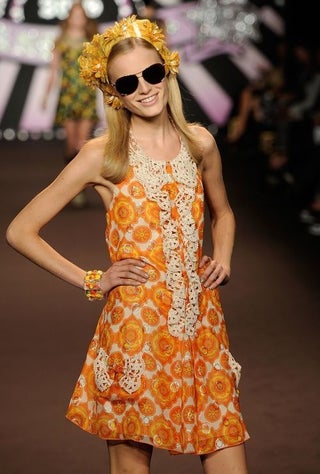 S
And this goes with the Brady Bunch classic, "It's A Sunshine Day".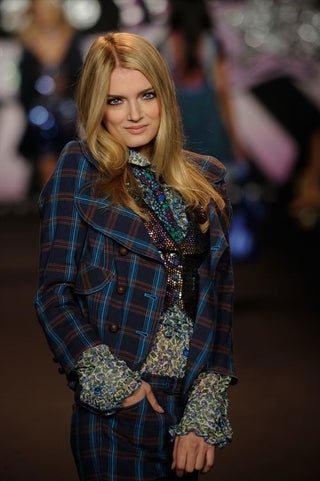 S
More adorable plaid suiting.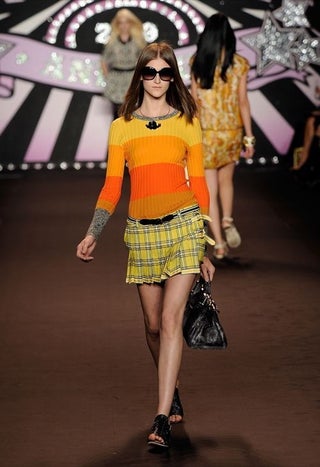 S
"Let's meet on the quad at 3pm and go get sodas, it'll be a gas."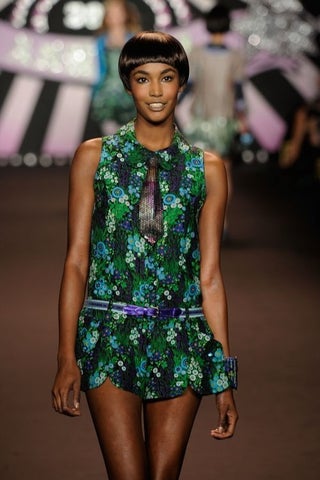 S
A wee dress with a teeny tie and a bitty belt, because as a nation, we're scaling back, you know?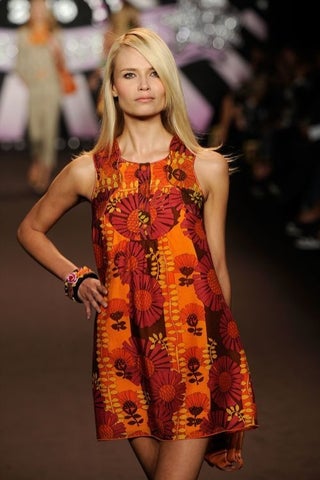 S
One thing this collection has is a sense of optimism: Although Anna Sui loves black and purple, she threw in a lot of other colors and played with patterns, making upbeat, fun clothes — and instructing the models to smile. The show feels light, happy, carefree.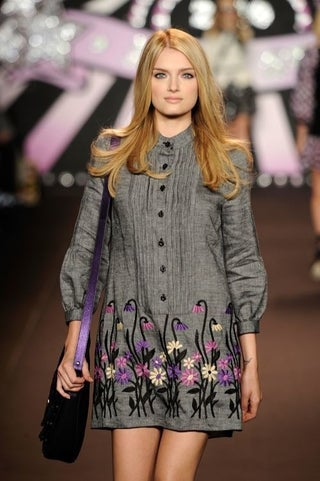 S
Sui seems to find delight in girliness.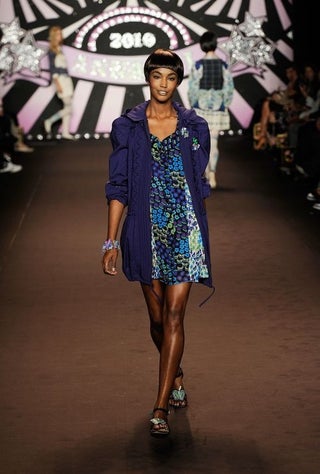 S
And she also proves that spring clothes don't have to be bright yellow and green and white: This purple coat is fabulous.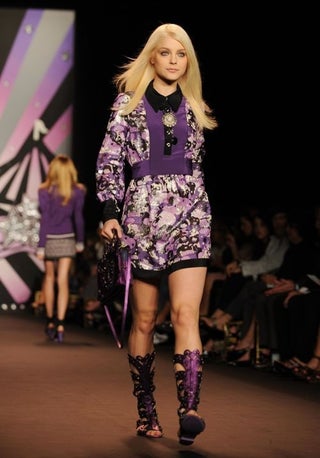 S
This right here — black and purple dress, verging on babydoll — is classic Sui. The sandals, on the other hand…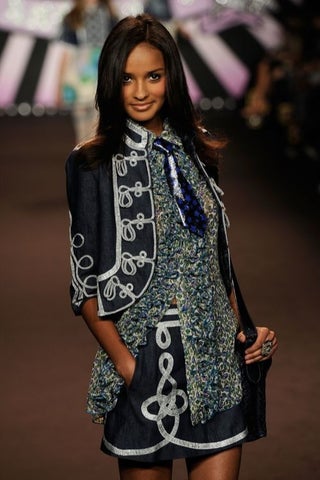 S
Not band geek, band chic.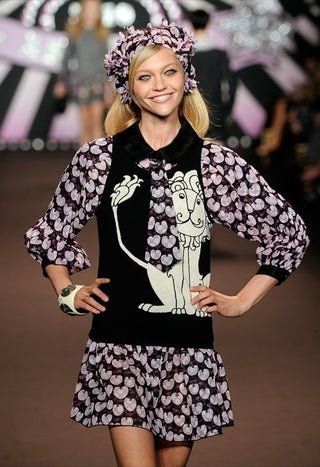 S
LOL! How can she not grin? Her sweater has a freakin' cartoon lion on it.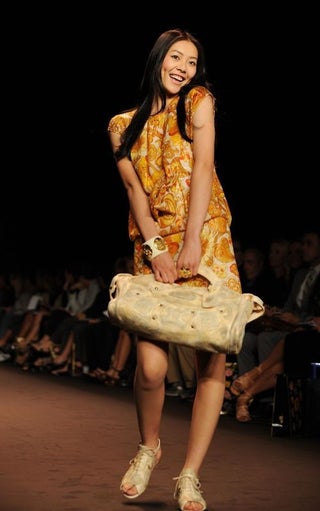 S
I love all the '60s prints, and if I can't wear them, I want them as sheets.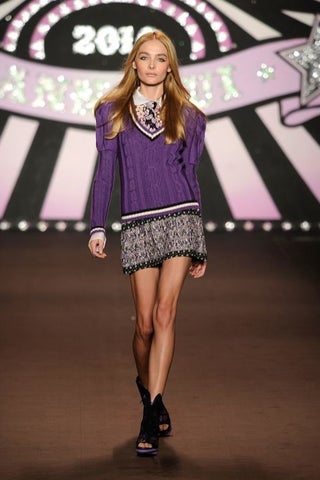 S
This is Blair Waldorf's ass-kicking ensemble.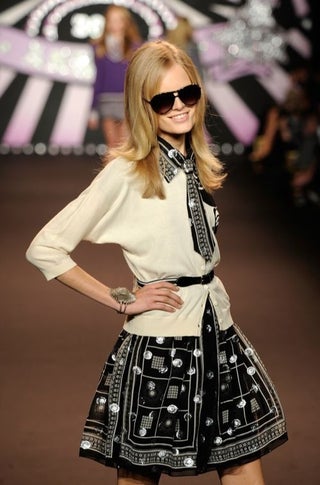 S
Nix the tie and Michelle Obama's all over this.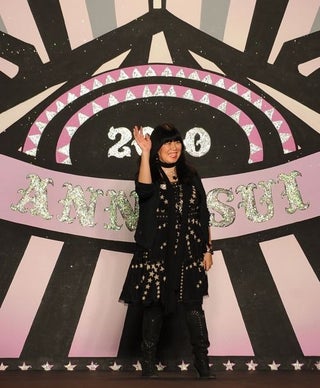 S
A wave from the lady who embodies "forever young."
[Images via Getty.]