If you're gonna do classic luxe, this is the way to do it: with hats, lots of goregous, and - was that a dirndl?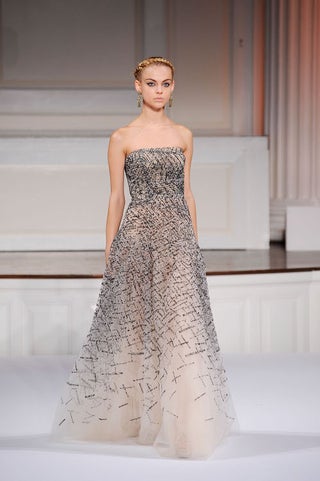 S
We know lots of words, but sometimes only "beautiful" does the trick.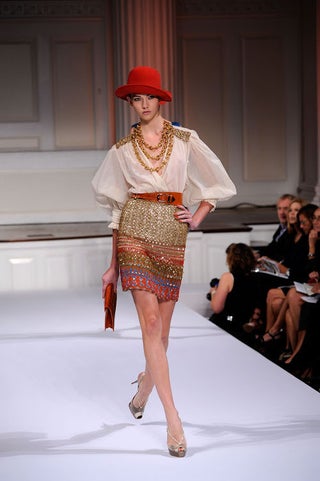 S
Oh. My. God. Does old-school lady get any jazzier?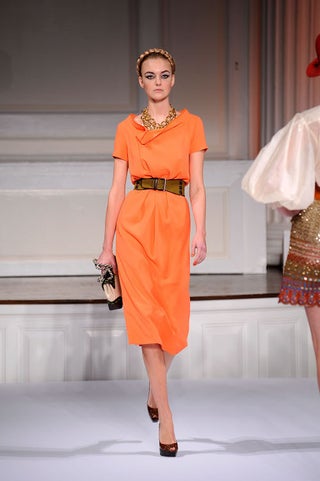 S
There's something deliciously 50's working-girl about this canteloupe situation.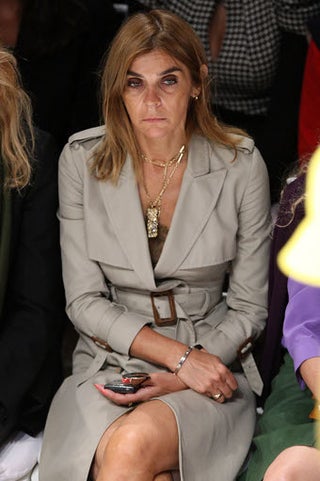 S
Oh, wait, Carine Roitfeld disagrees.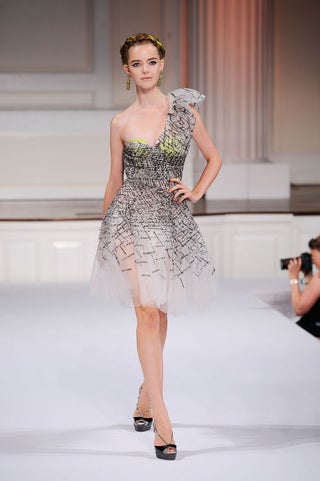 S
But, come on, Madame - this Degas-adorable frock must make you smile!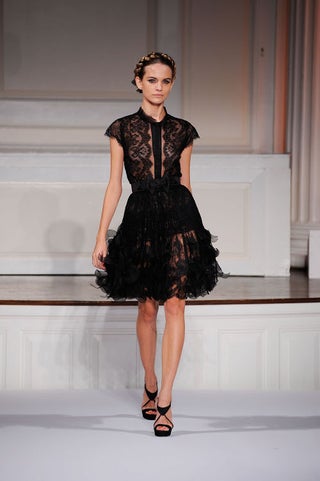 S
Or, what about this Spanish-widow-inflected midcentury day-dress?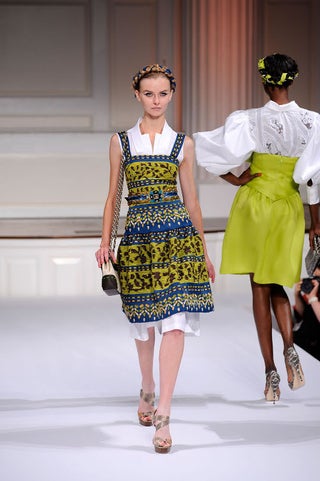 S
And, yup, there's the dirndl! The hills are alive!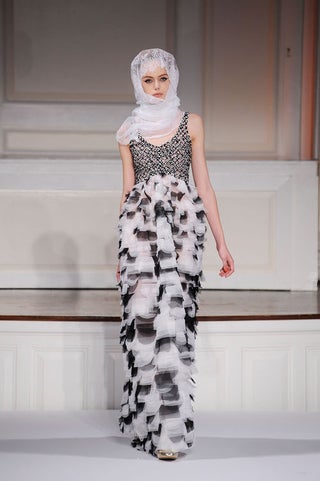 S
Maybe she's confused by this Lawrence of Arabia headdress?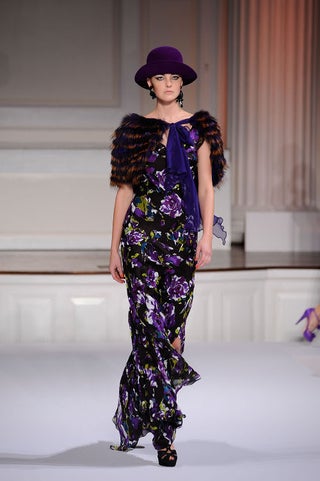 S
And would I wear a bowler with a silk chiffon gown and a stole? Possibly not.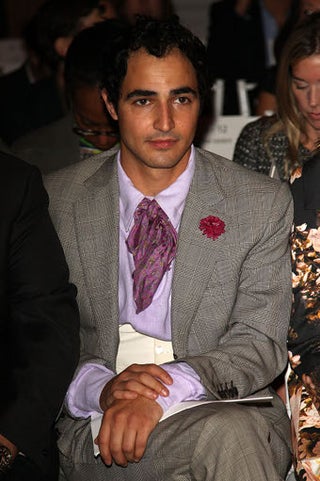 S
But Zac Posen, that stone-cold dandified fox, likes it.
[Images via Getty]