Baby Phat shows are always a spectacle, and Kimora Lee Simmons' vision for spring 2010 — shown last night — was no different. Models on a gold glitter runway with an Indian-ish arch; shredded jeans, harem pants, teeny bikinis.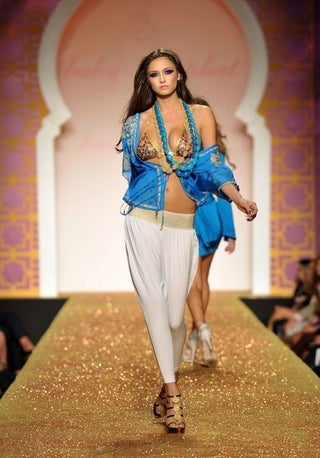 S
I worry about where crotches are going, what with dropped crotches and harem pants and so on. I really do. The color of her top is divine, though.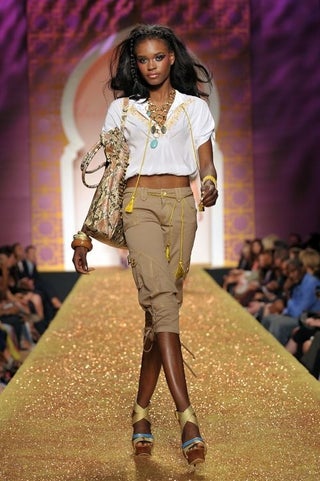 S
Wearable, if not entirely original.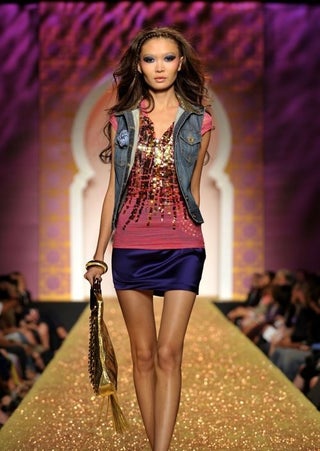 S
Shiny! Short!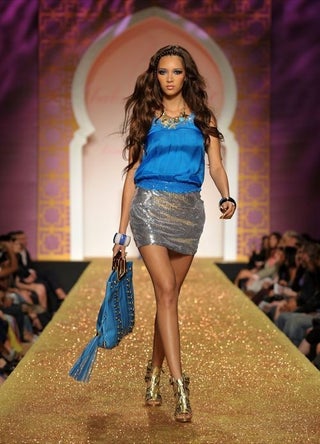 S
Short! Shiny!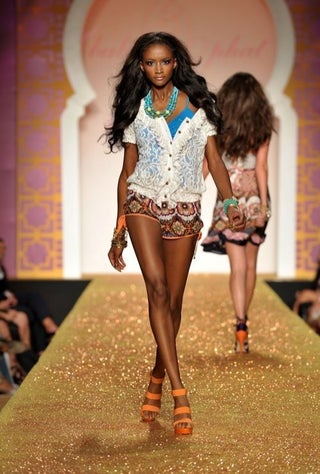 S
The pattern and ties on these shorts? Actually pretty cool. And I liked the layered tops.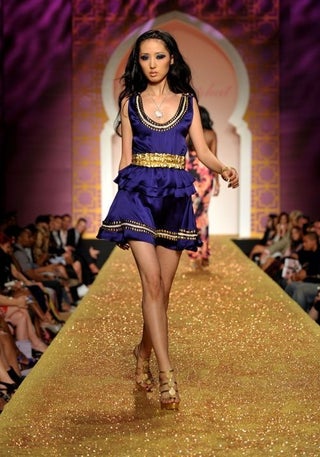 S
As long as this is a dress and not a jumper, it's gorgeous.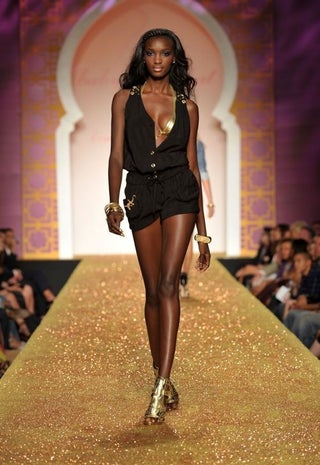 S
That model is the only one who can pull this off, or should try.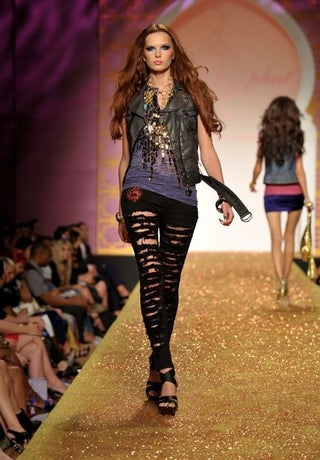 S
I don't know what is going on here, but I suspect that Taylor Momsen wants to order two.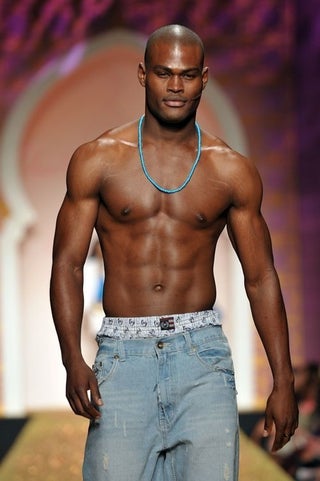 S
Oh, hello.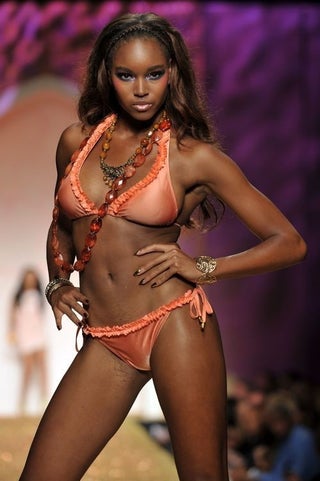 S
As you can tell, this collection is all over the damn place.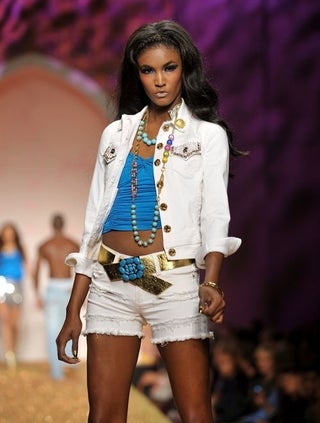 S
And most of it doesn't look very high-end.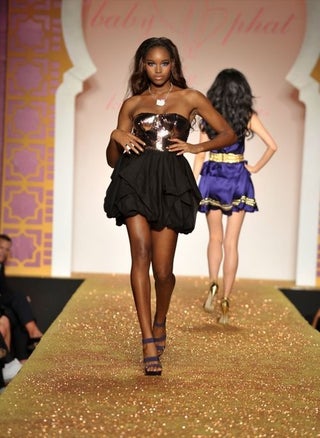 S
That said, this dress with a metallic warrior corset breastplate thingy is pretty hot.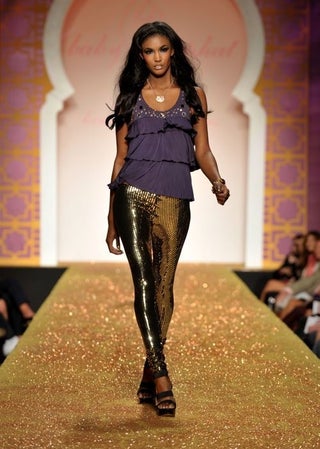 S
More shiny. When it's not short, it's tight.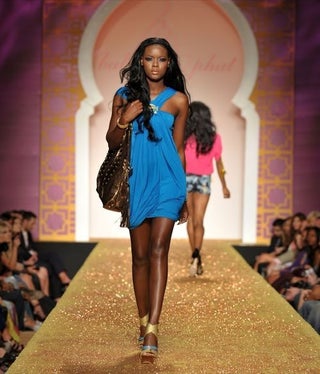 S
I do tend to like hot, bright, blues, pinks and purples. So the palette appeals to me.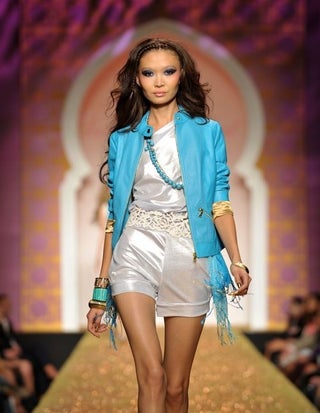 S
Some pieces, like this blue jacket, seem fun and fresh.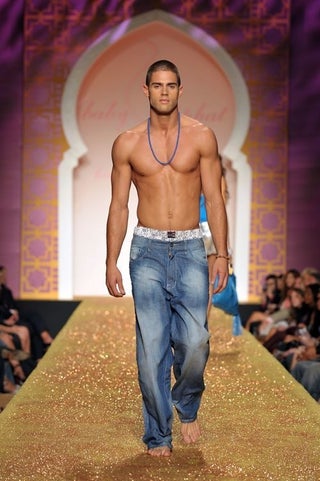 S
Oh, hello.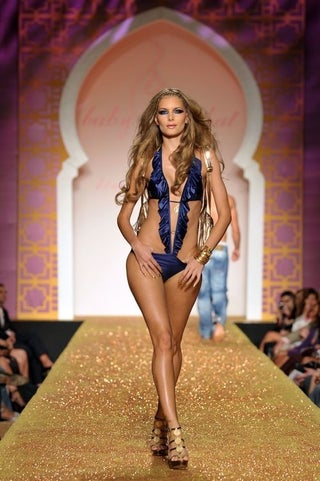 S
Baby Phat swimwear: Not for the shy, or the non-thin.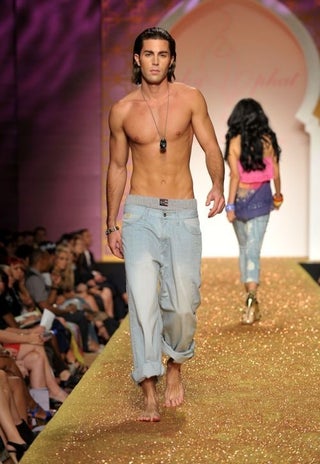 S
Oh, hello.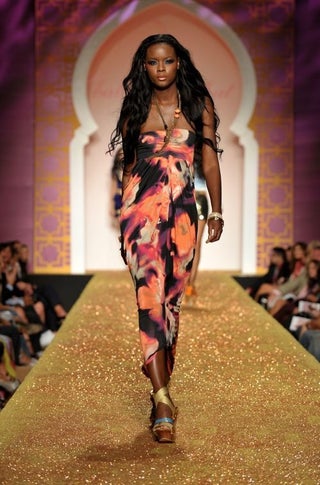 S
Meh.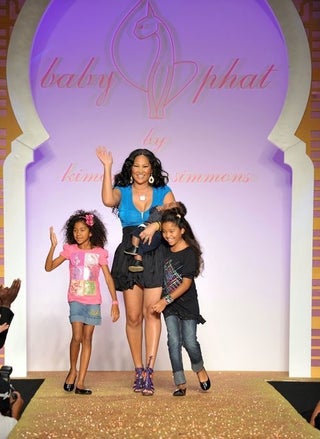 S
Well, the kids are cute, at least!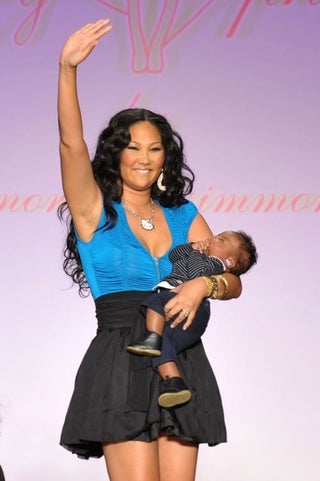 S
Check out the new baby!
[Images via Getty.]