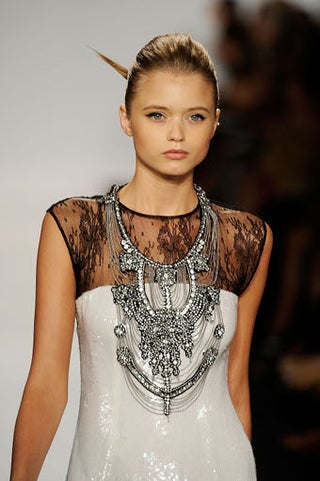 S
"Badgley" and "Mischka" are bywords for classic elegance, and while it didn't reinvent the wheel, the Spring 2010 collection was no exception. Well, except for one really, really major exception: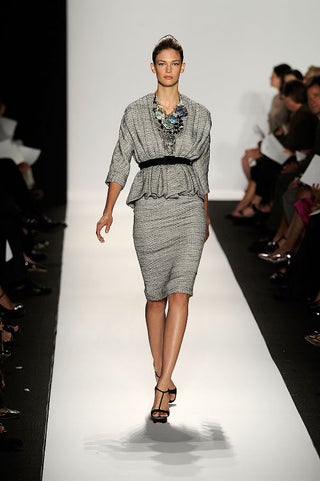 S
Even the runway-luxe necklace can't disguise the fact that this suit is First Lady-worthy.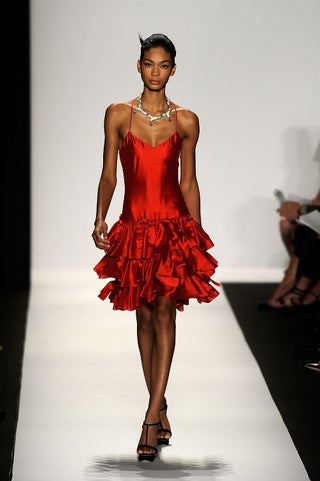 S
Can you say "Lady in Red?" And yes, that song did come out in 1986.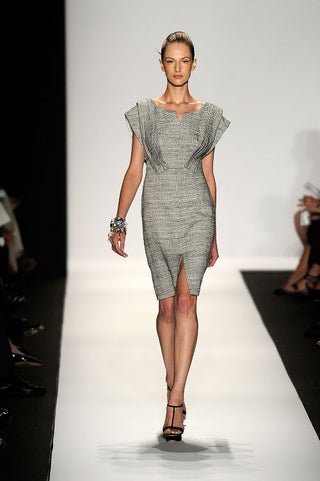 S
Classic daytime tweeds for a proper matron, modernized - a little - with structured embellishment.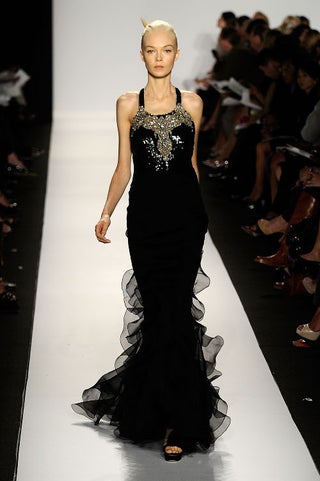 S
This trophy-wife confection makes even a probably-18-year-old model look jaded and worldly-wise.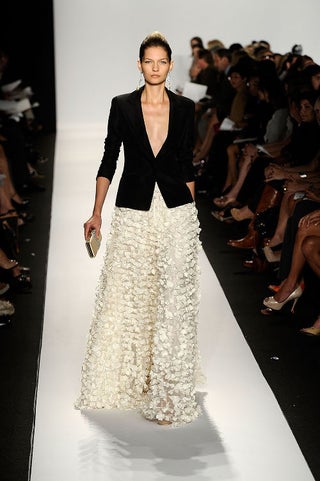 S
Classically beautiful, and even if it could basically be from any year, one of my favorites.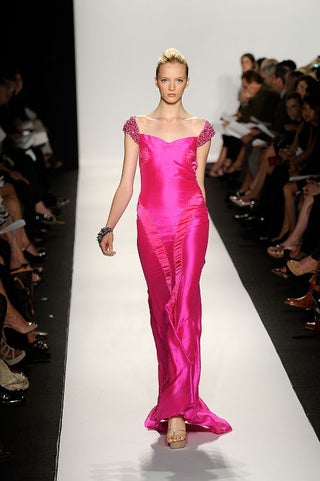 S

The color renders this worthy of a John Hughes-scripted prom.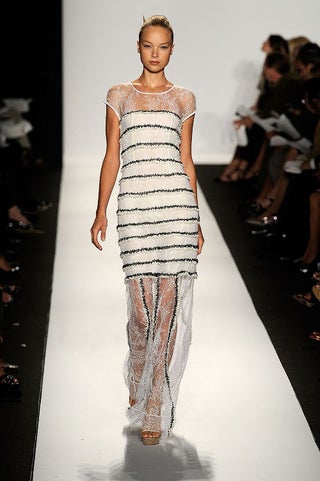 S
Speaking of John Hughes: if Andie Walsh had become a designer, this looks like what she'd have designed. Based on her prom dress.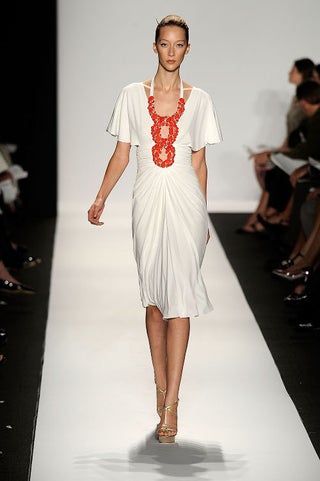 S
Hamptons perfect: made to be worn with big shades, a cocktail, and plenty of entitlement.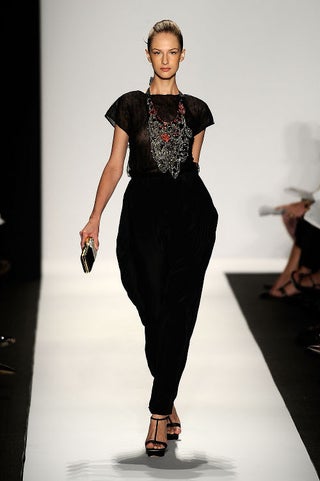 S
Is this the least flattering dress in the world? Yes. Yes, it is.


[Images via Getty]