Tracy Reese, one of the only African-American designers to show in the tents during New York Fashion Week, had a vision for spring 2010 as diverse as her runway. Bold colors, strong patterns and whisper-soft dresses, in a gallery.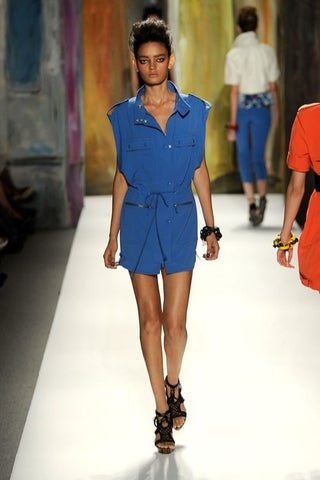 S
Love the vivid hue on this pseudo-'80s number, which just seems really surprisingly wearable.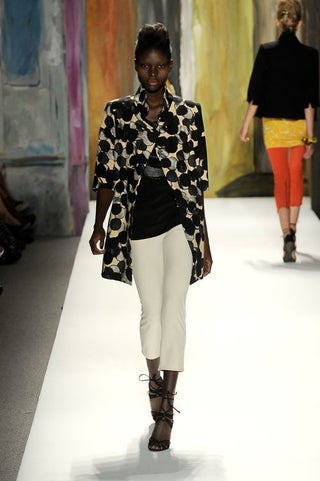 S
A hip coat to turn an overworked office drone into a city-chic gal about town.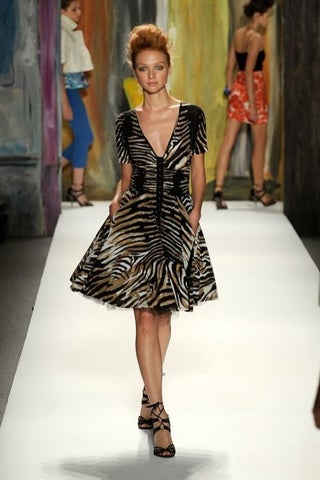 S
Animal print doesn't seem like it goes with the rest of the collection at first, but the truth is, it's bold without being over the top. Work-appropriate stuff for real women is what Tracy Reese does. So this fits.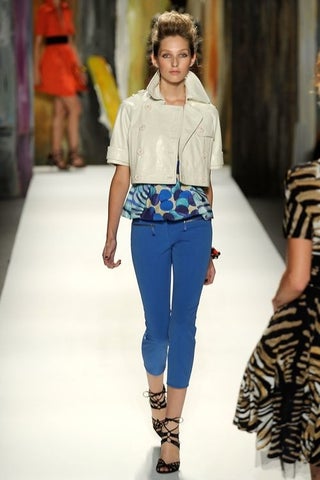 S
Cropped jacket + cropped pants = spring freshness.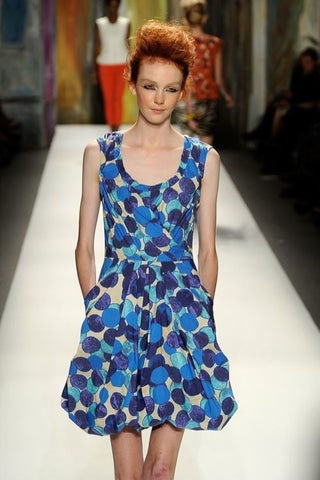 S
This bubbly pattern is made of win.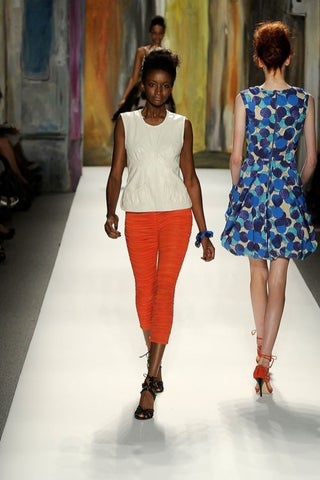 S
The orange pedal pushers are just plain cute.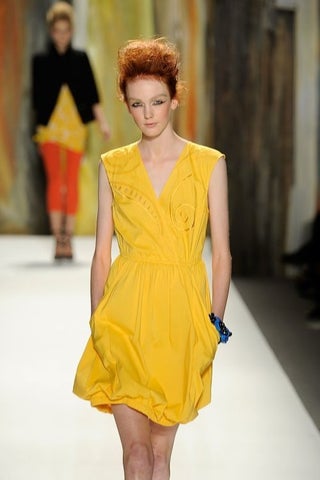 S
Sunny yellow, in an easy, summery dress.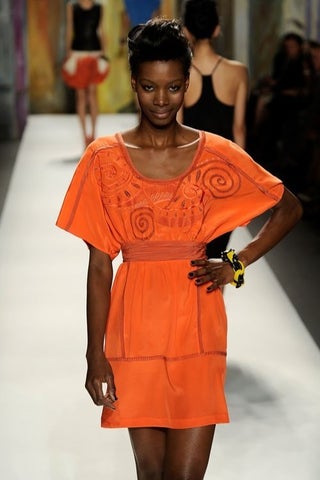 S
More intense color, which just feels really optimistic. Everything is gonna be okay!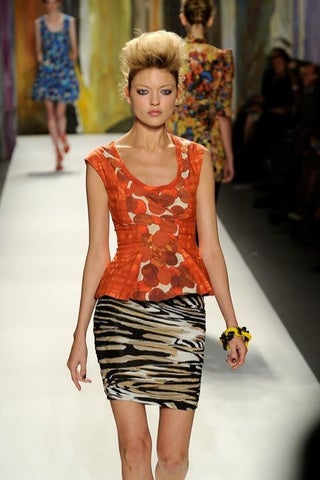 S
Not sure about these pieces being styled together, but the top with white trousers or the skirt with a white tank would be spot on.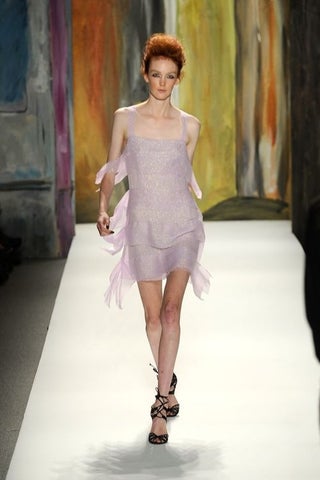 S
Reese can do a strong animal print dress, and a whimsical bubble-print dress, and then also a dreamy, soft, light-as-a-feather sheath like this one, in the palest hue.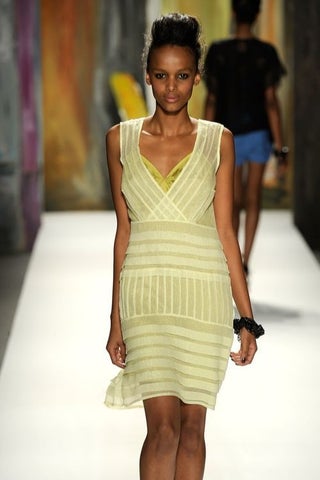 S
I can't explain what's going on here, I just know that I like it.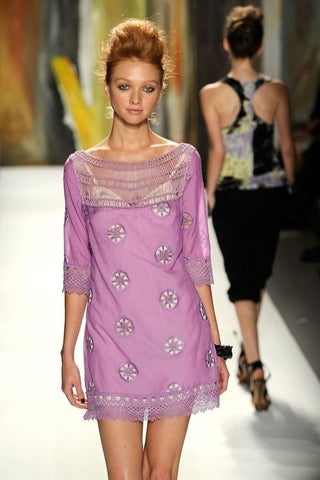 S
More sweetness and light.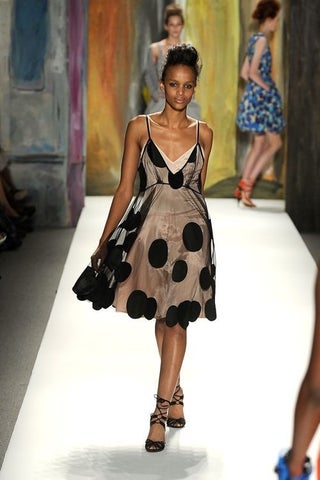 S
Swingy polka dots, but done in a really different and modern way. Love it!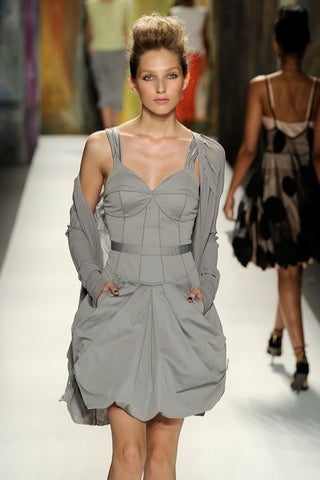 S
Steely gray with a structured bodice won't work on all bodies, but it's certainly sophisticated, and even better: Pretty.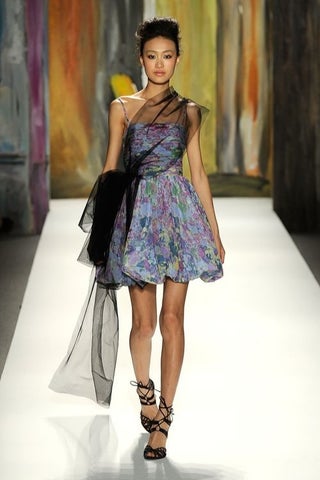 S
Keep the floral frock; lose the gift wrap.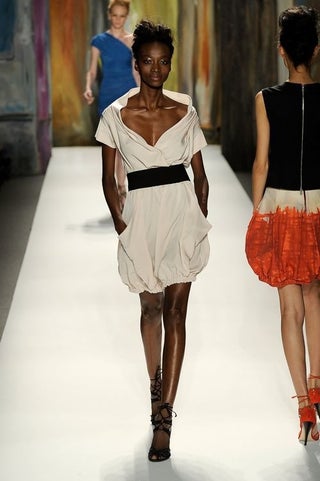 S
Loving the way this divine dress is constructed: Shows off the collarbones, cinches the waist, has pockets! Two, please.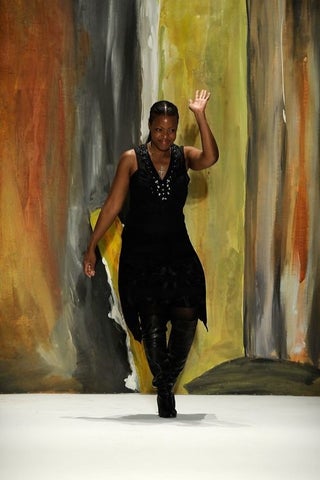 S
The lady takes a bow.
[Images via Getty.]