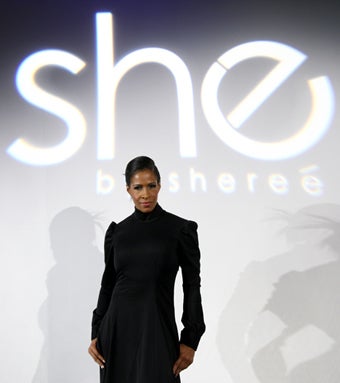 S
Real Housewife Sheree Whitfield may have been tardy for the party after two failed runway show attempts, but she finally unveiled She by Shereé yesterday in NYC. Check out her designs, some of which are modeled by Top Model's Sheena.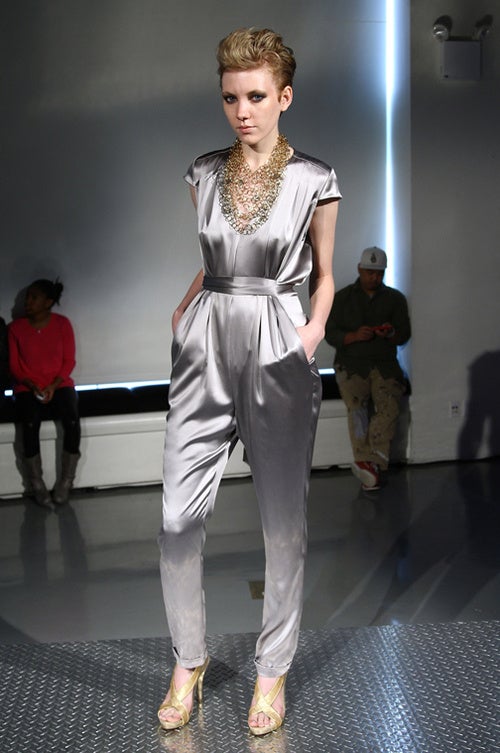 S
You have to get naked to pee with this one.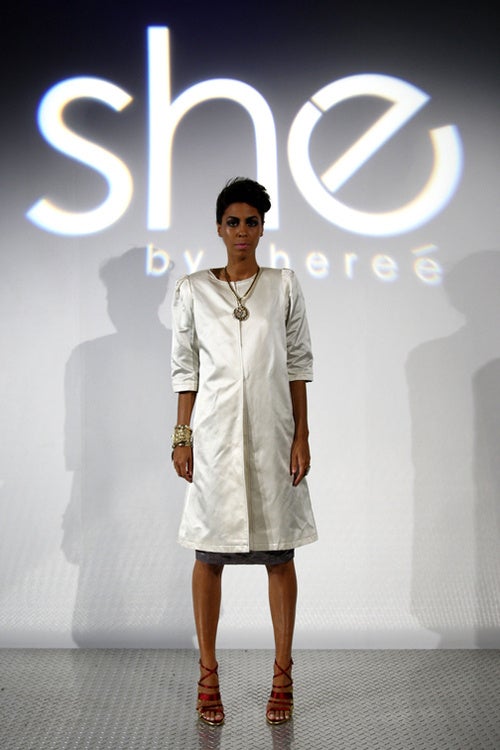 S
You can leave this one on when you're constipated.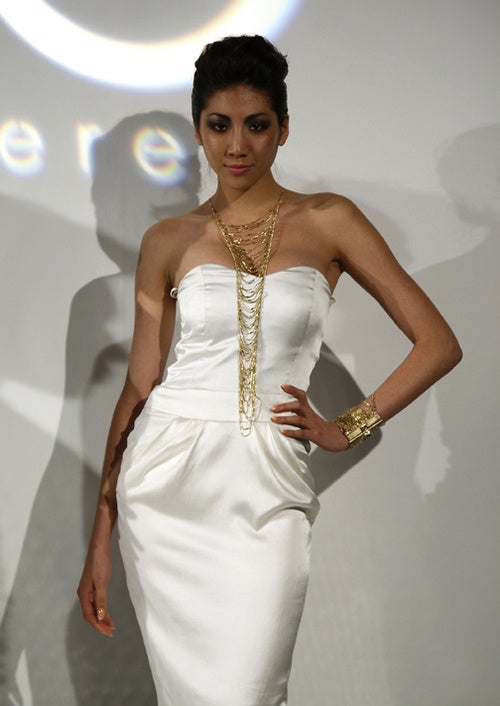 S
Sheena, haaaay!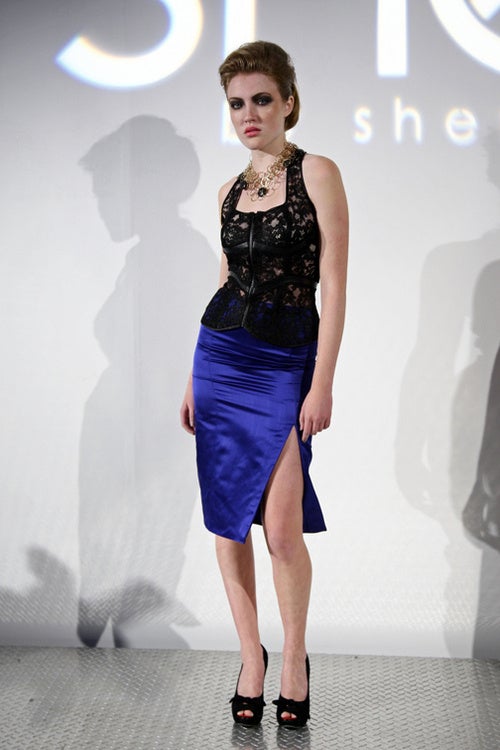 S
This looks inexpensive.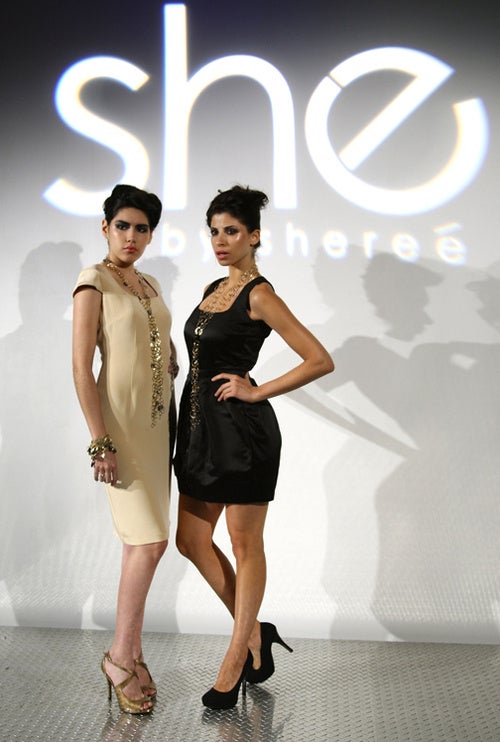 S
Either of these could be worn to a meeting with an event planner.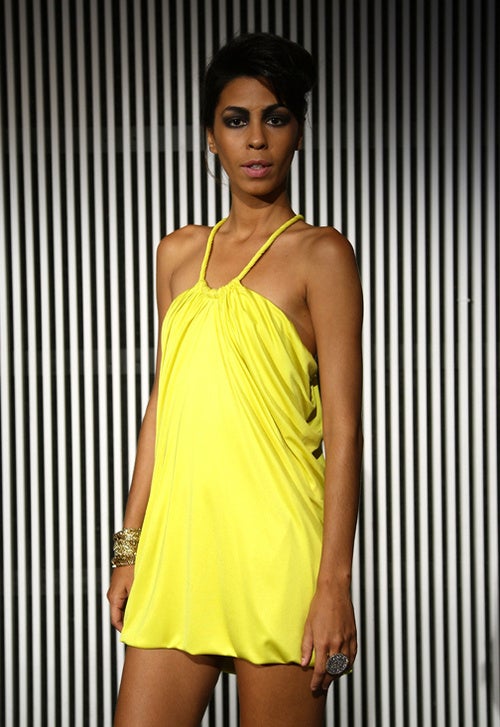 S
This is something you could wear when tugging on wigs.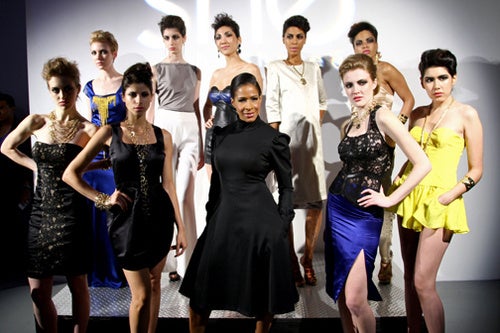 S
Look at Sheena's bangs.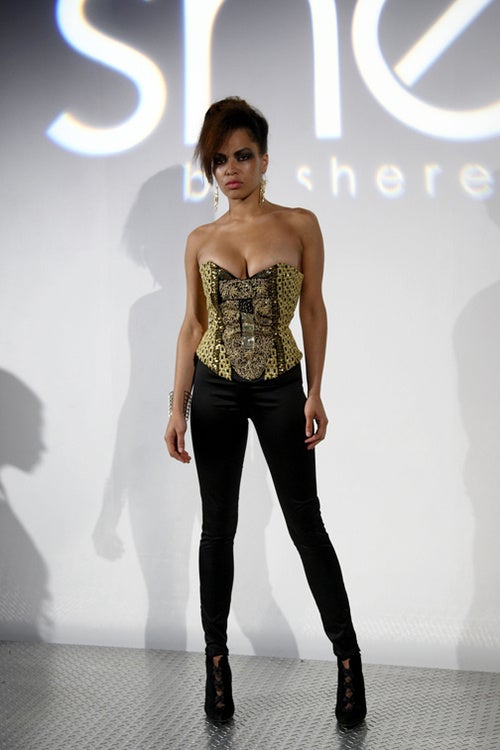 S
This could inspire poetry for a freedom party.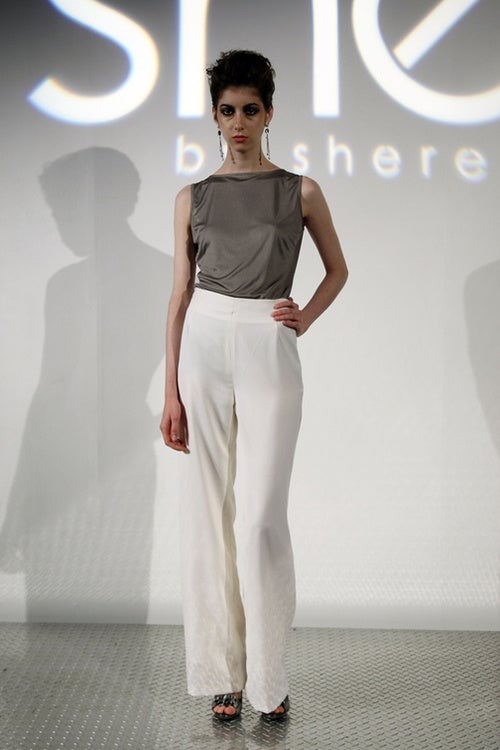 S
Yikes. The pants are see-through.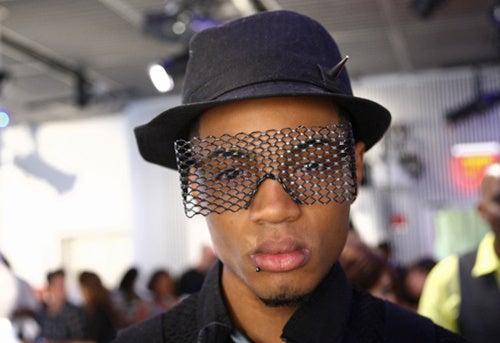 S
Whuuuuuuut?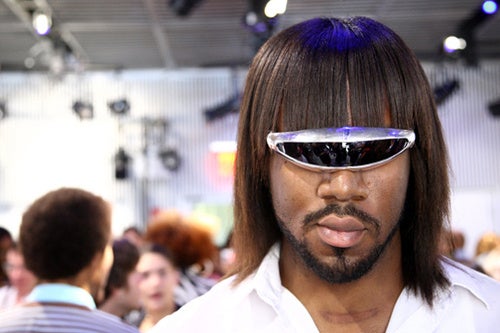 S
Huh?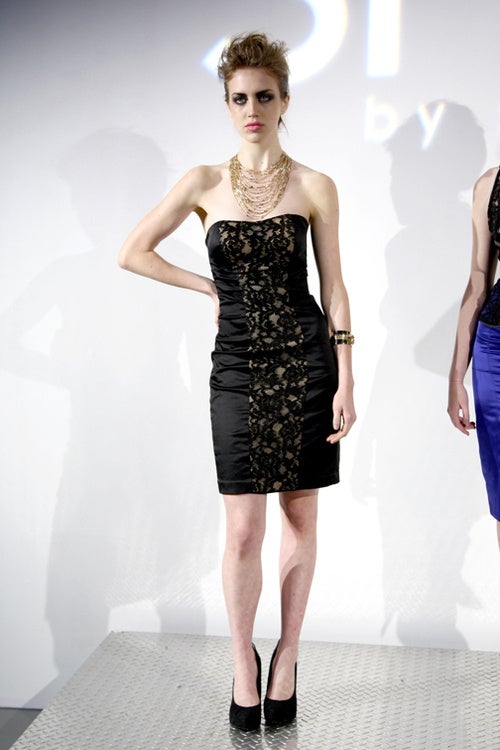 S
Junior prom, '91.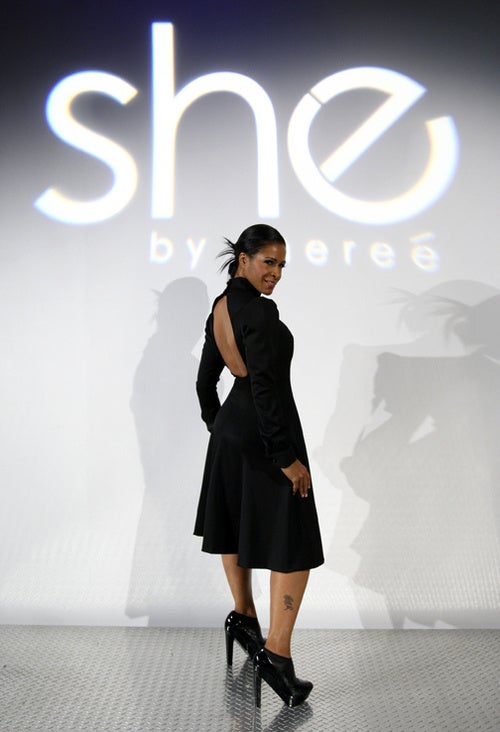 S
"Who gon' check me, boo?"