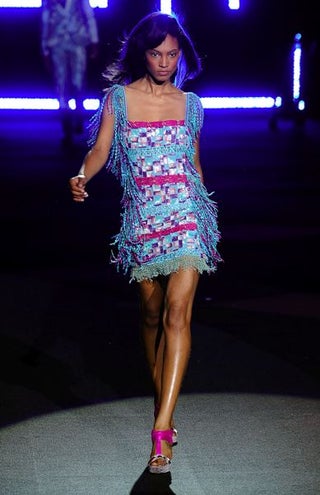 S
Last night at Bryant Park, Custo Barcelona looked ready to pull a Sophie Theallet and show its spring collection on an all-black cast; black models wore the first dozen-odd looks. But unfortunately, while runway diversity is hot, these clothes are...not.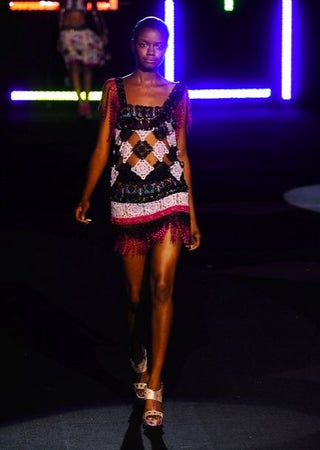 S
Many of the clothes, in fact, looked as though they were constructed out of stapled-together doilies, with a load of rick-rack and reams of 70s-lampshade bobbled fringe for added oomph.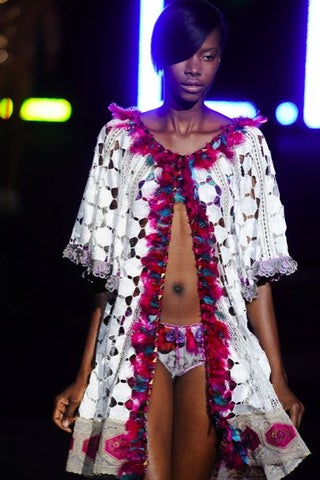 S
There were even doily coats — with feather trims — to match the doily dresses.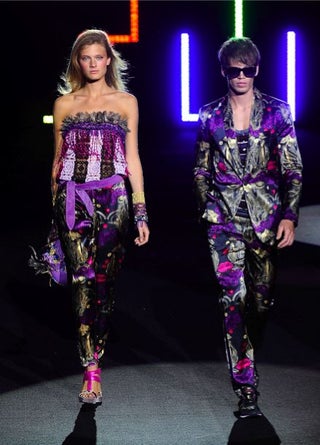 S
And outrageous his 'n' hers ensembles, for the couple with what might kindly be called "confidence."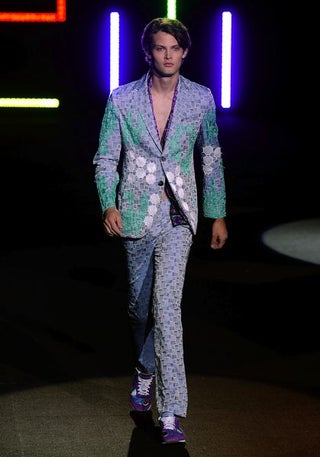 S
And, for those who feel that women get to keep the fun of all-lace ensembles too much to themselves, Custo Barcelona offers this powder-blue patched lace two-button suit.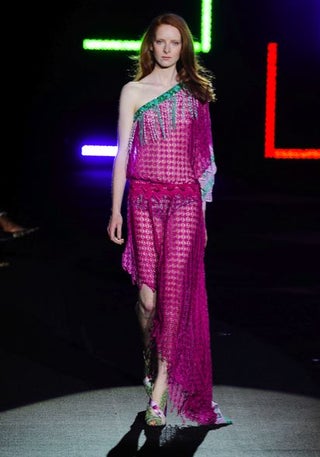 S
The collection as a whole looked very much like things your palm-reading aunt might make out of her curtains. The trailing hem of this asymmetrical offering even cause Alice Gibb to stumble slightly during her last turn on the runway.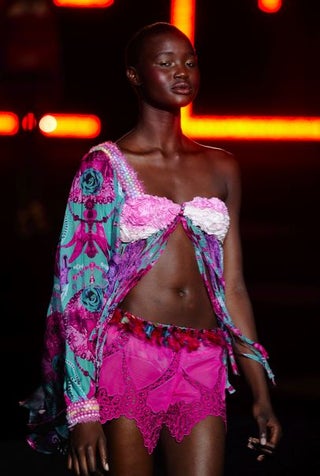 S
OK, things your palm-reading aunt might make out of her curtains, plus a cringe-worthy quantity of trims.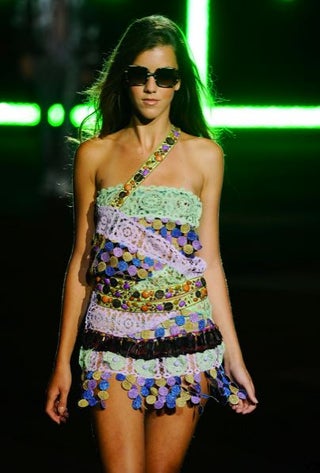 S
There were even dresses made, mummy-style, entirely from trims. Versatile!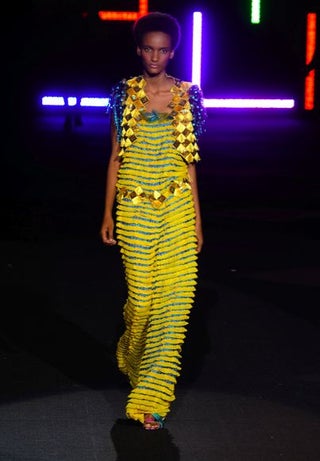 S
Craft project gone wrong.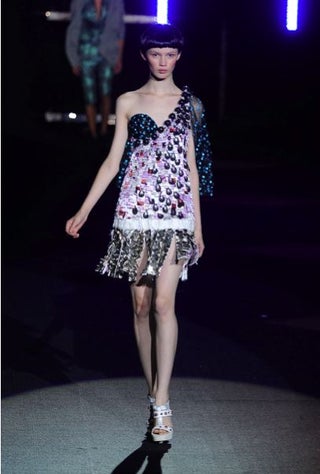 S
This is like a Prada warrior dress from fall 2009, sissified and dolled up.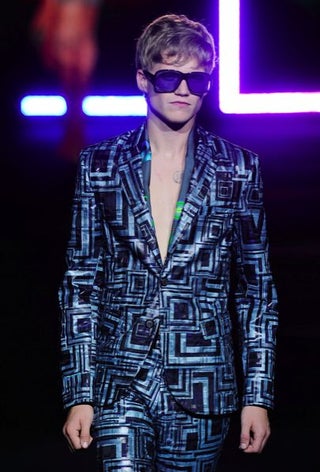 S
And for those men who desire shiny suits in a microchip print, Custo's got you covered.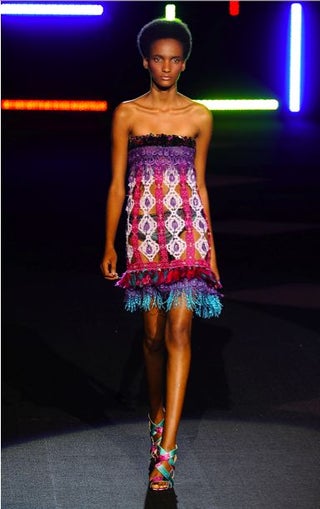 S
Doilies, feathers, rick-rack, and fringe, oh my: it's a wonder Rose Cordero could keep a straight face on the catwalk.