Jason Wu designed for dolls, then for January Jones, Amber Valetta and RuPaul before Vogue's Andre Leon Talley introduced him to Michelle Obama. It was a fateful introduction:
Ms. Obama ended up wearing Wu designs on a Barbara Walters special, on inauguration night, and on the cover of Vogue, catapulting the young designer further into the spotlight. For Spring 2010, the 26-year-old served up ladylike glamor with narrow waists, strong shoulders and that certain something that politically-minded women look for. There were a few misses here and there, but the hits keep on coming, in a gallery which begins below.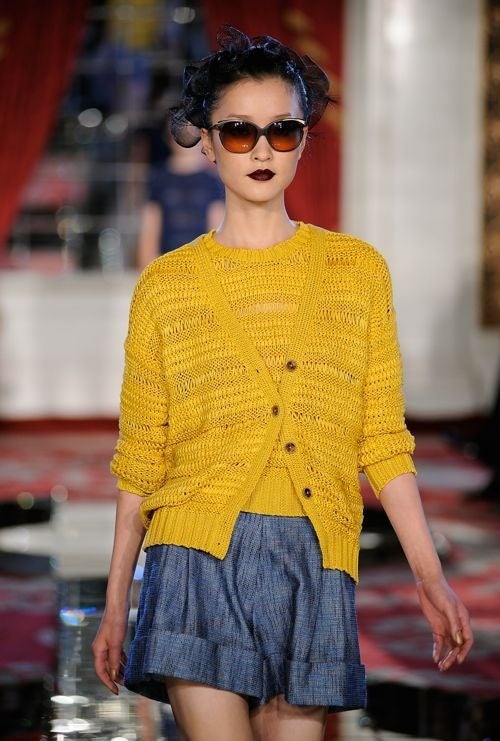 S
You could be 26 or 62, and this would work. The modern twinset, the swingy shorts — it's just fresh and springy.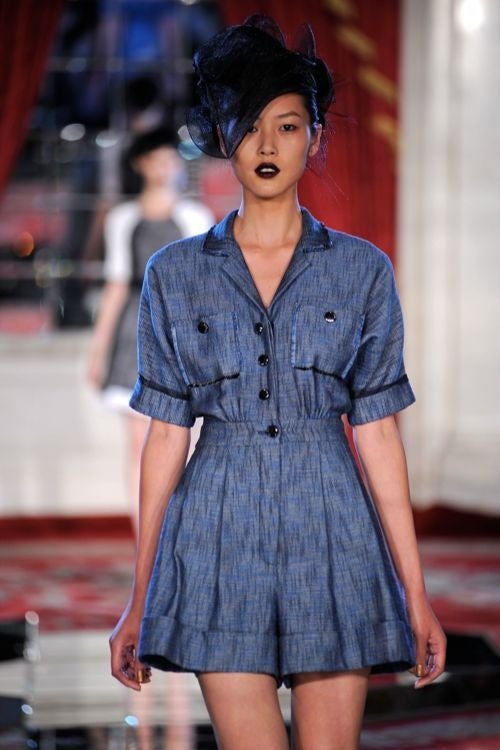 S
A little bit '40s, a little bit quirky, a little bit Lucy-goes-mad-in-the-chocolate-factory. Is that a good thing?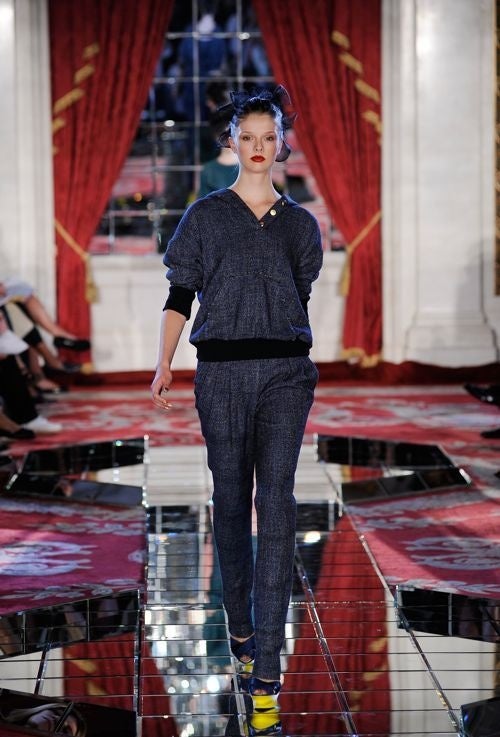 S
Ew. Can we pretend we never saw this?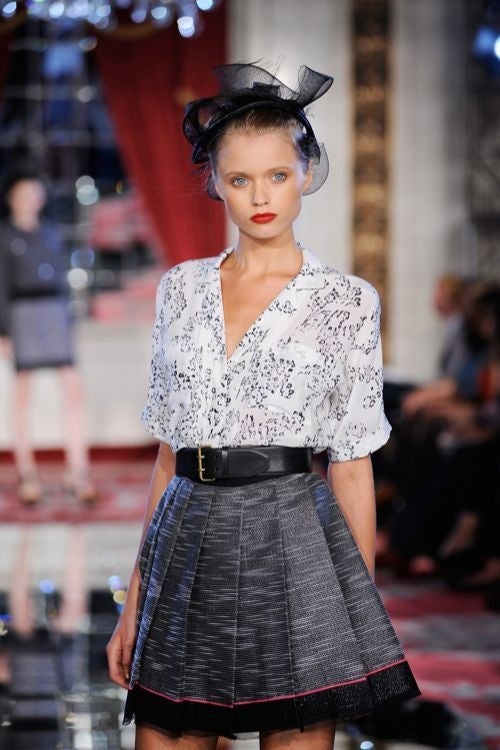 S
Crisp, tailored, refined, yet relaxed. A winner.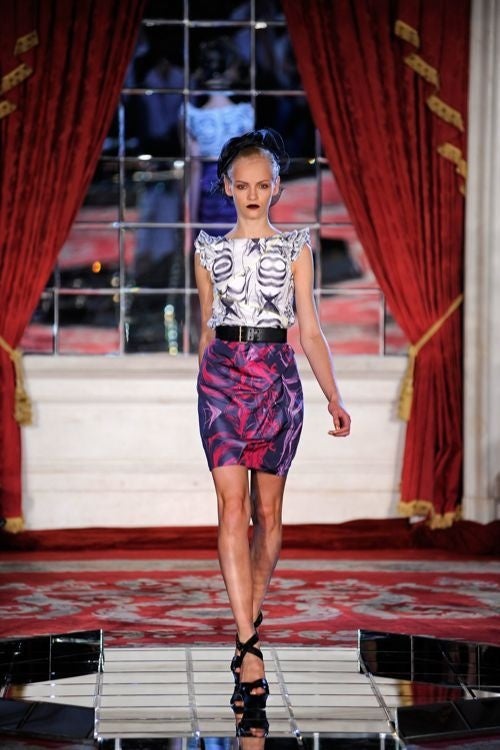 S
Patterns you wouldn't think go together, but totally do.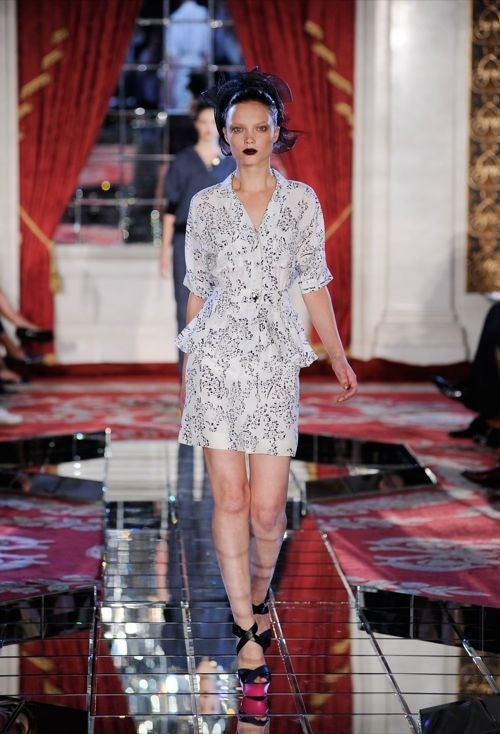 S
This strikes me as very Ladies Who Lunch.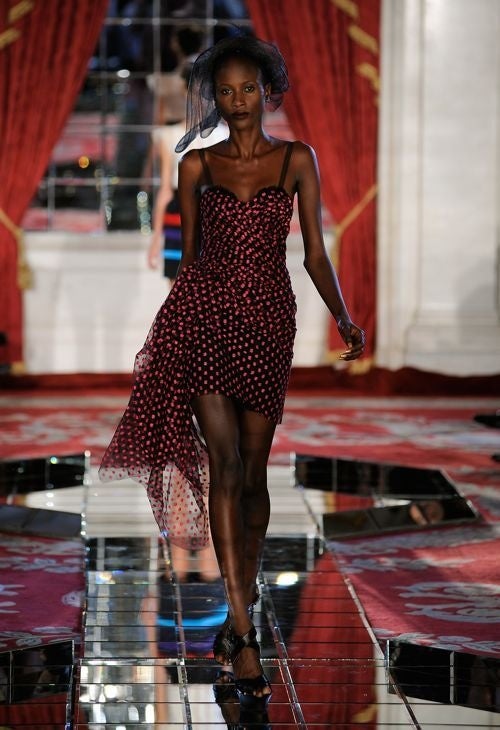 S
Meh. I want to like this, but I don't. It's not the polka dots, it's the color. And execution.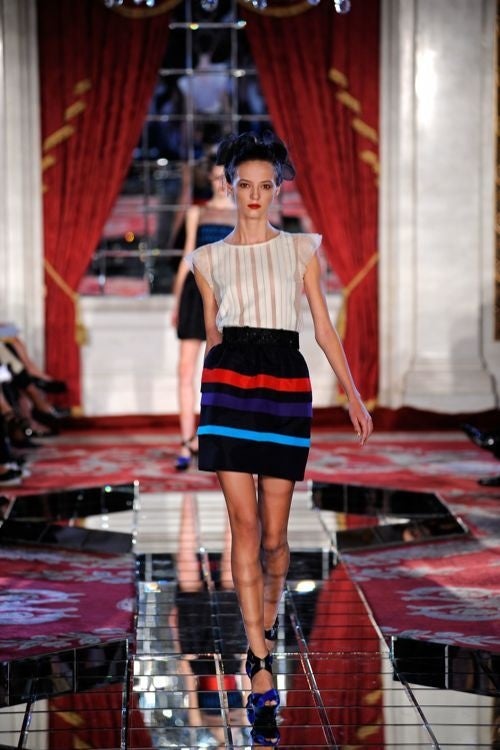 S
This dress could go Hollywood or Capitol Hill. Choose your own adventure!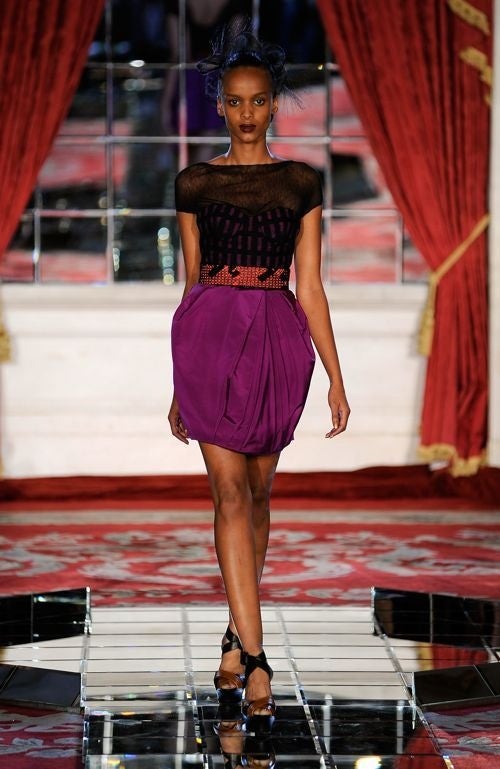 S
Slightly edgy for Ms. O, perhaps. But completely awesome for the red carpet.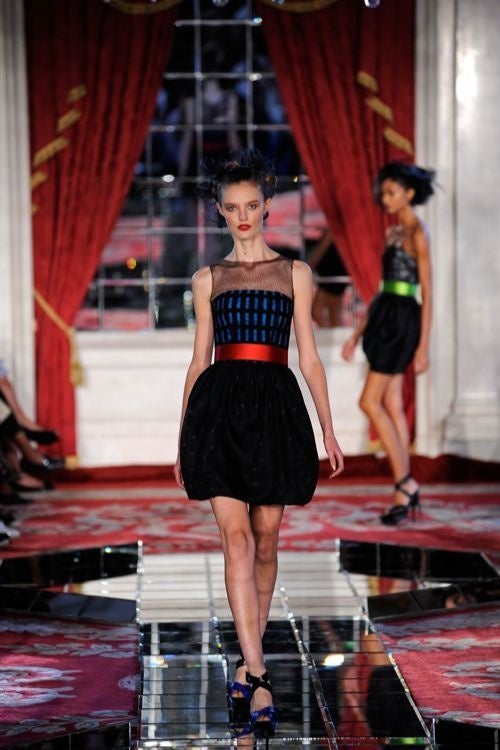 S
These dresses have vision and a point of view, but they're still wearable.
S
Jason Wu: Not afraid to do "pretty." Ms. O should order two.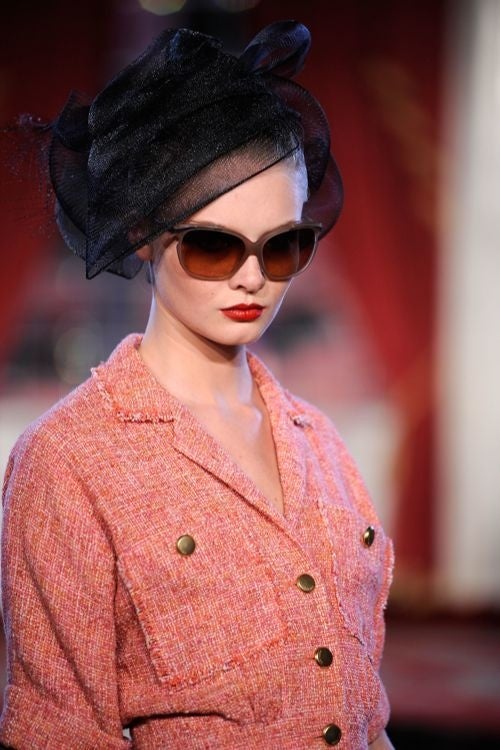 S
The most whispered-about woman in Washington!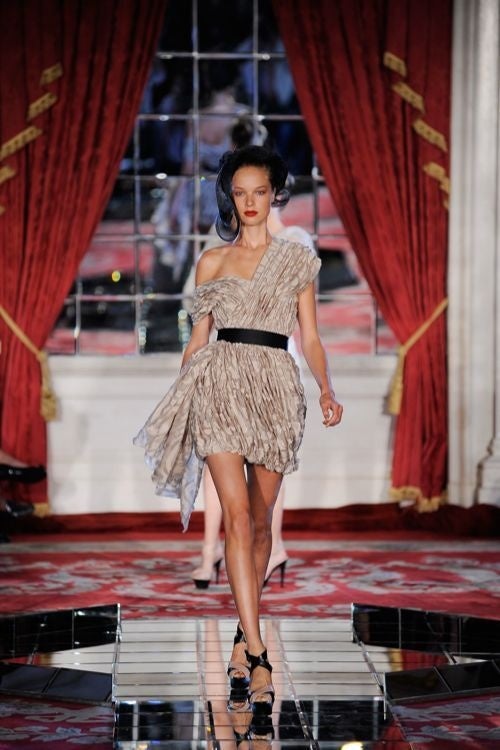 S
Sexy, yet sophisticated. This one is divine from the back: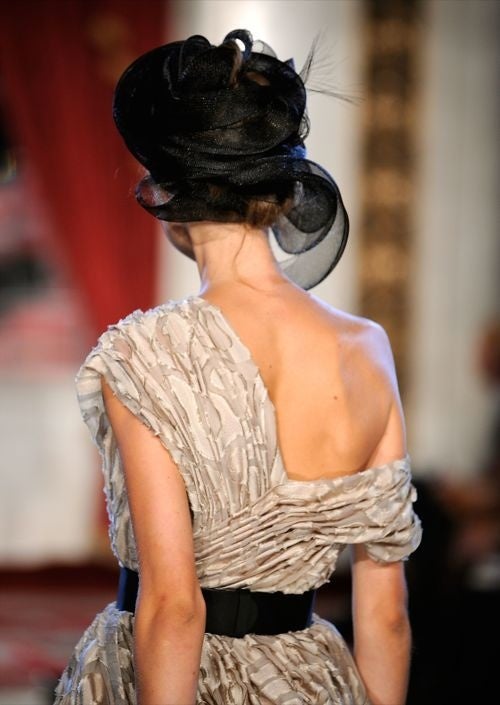 S
It's just such a beautiful shot.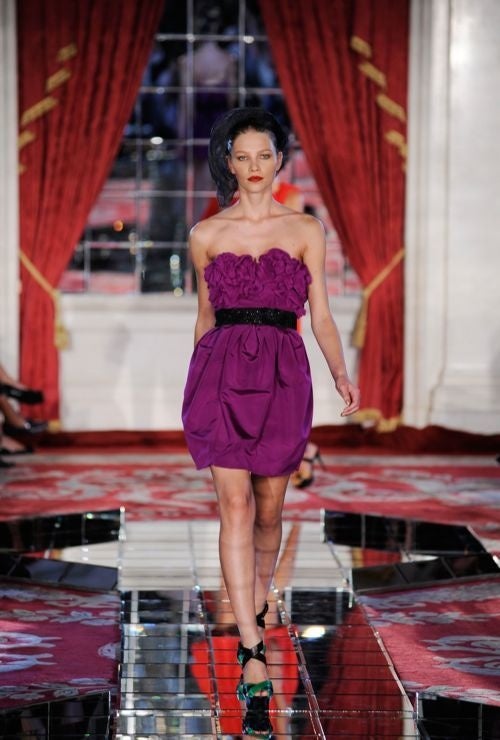 S
Deep, divine color, completely delicious dress.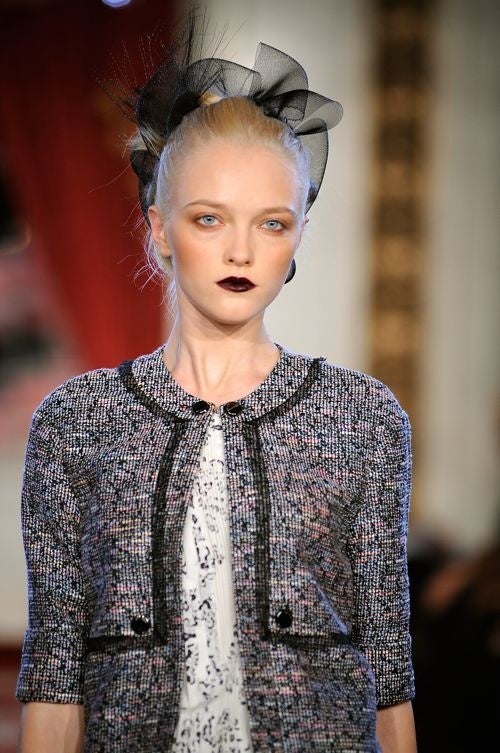 S
Chanel-esque, but with a twist.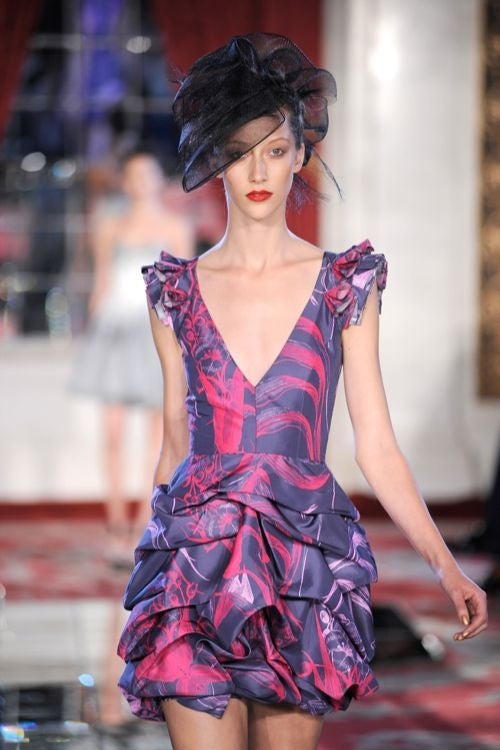 S
I'm not a fan of the plunging neckline, but the proportions on this frock are cool.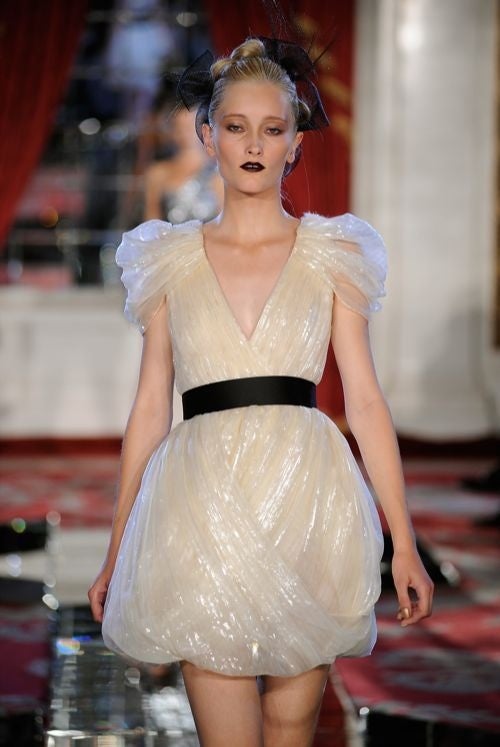 S
Exquisite. What do we call this? Retired fairy princess? Bored heiress? Debutante gone mild?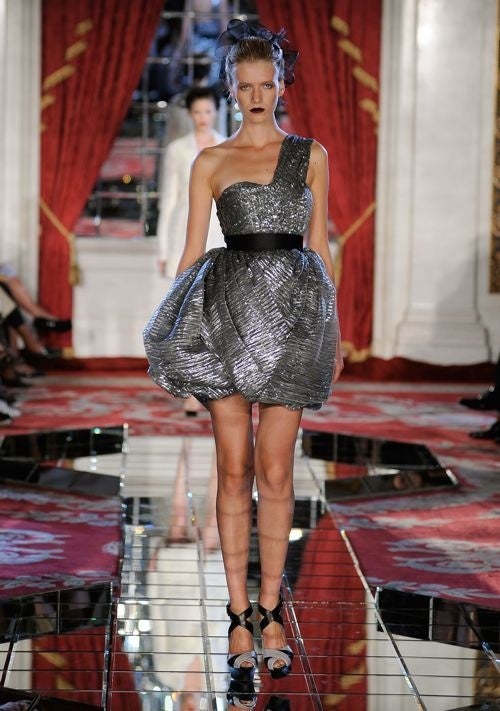 S
Everyone needs a punk metal goth ballerina dress. Everyone.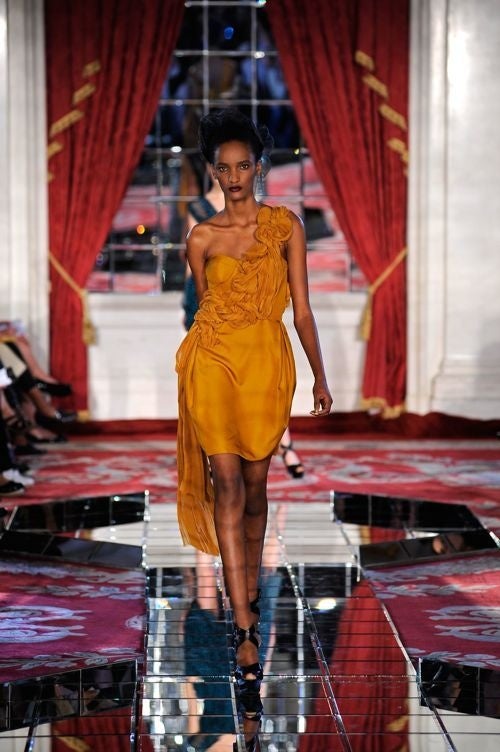 S
Wu does rich color so well.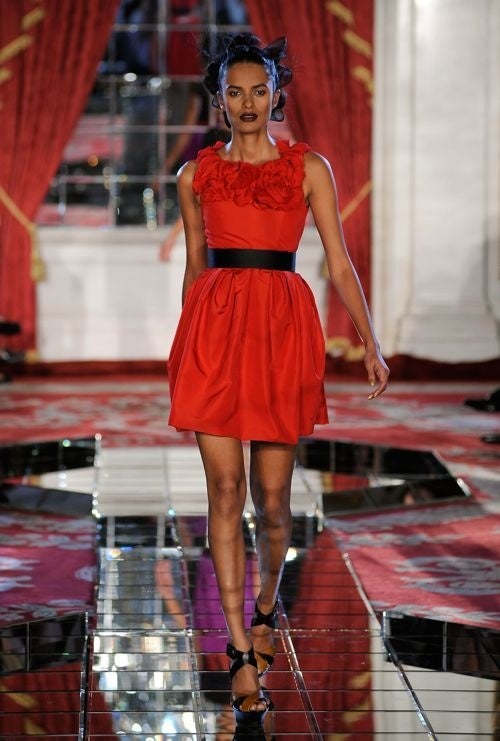 S
Michelle Obama has this on hold. How much do you want to bet?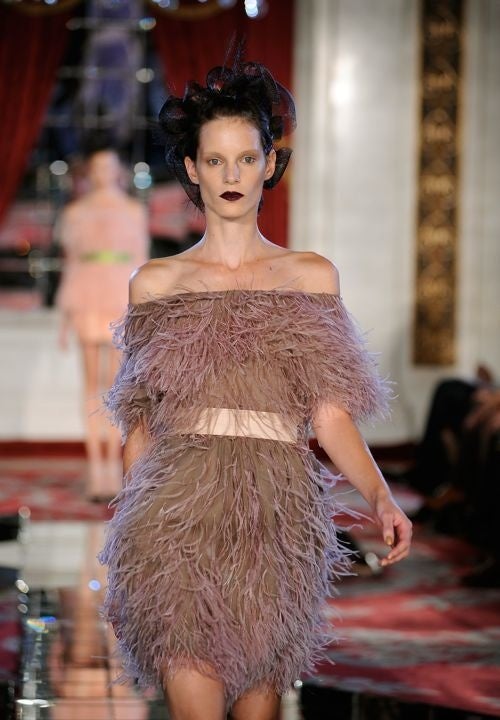 S
Feathers! Gorgeous, airy, light.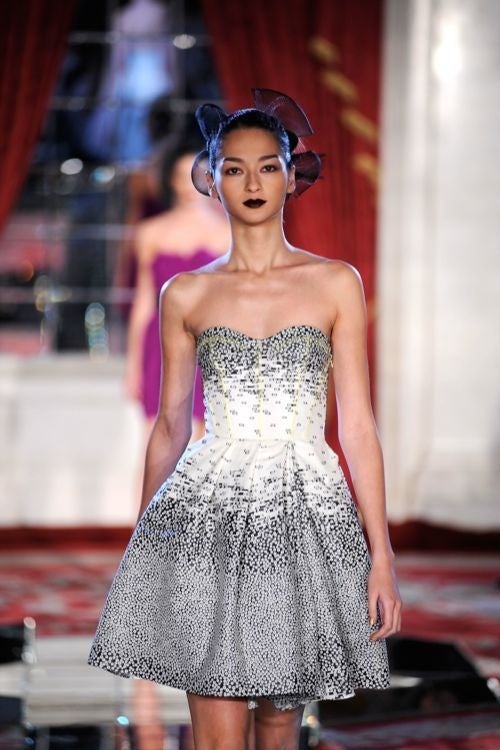 S
Charming and cheerful, for parties that dreams are made of.
[Images via Getty.]