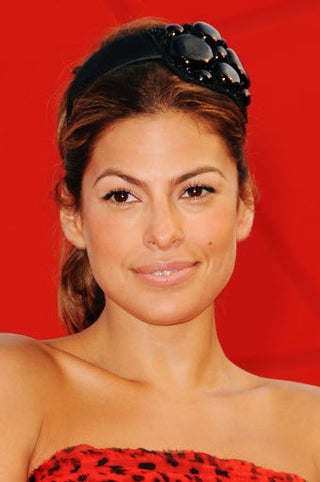 S
Eyes up! It's the only way you'll make it through the Opening Ceremony and Baaria Red Carpet of the 66th Venice Film Festival at the Sala Grande without feeling like a total Russ Meyer-style perv.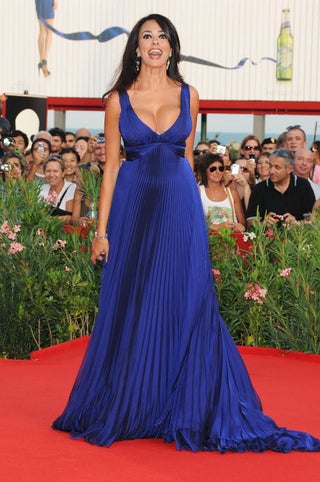 S
Maria Grazia Cucinotta is really wearing one of the breast best colors for a gown. Yes, the color is the most striking thing about her ensemble.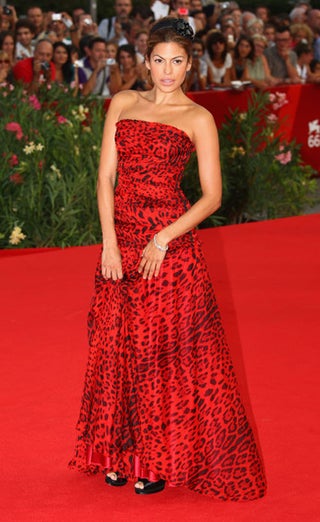 S
Eva Mendes pulls off this profusion of leopard. A bit confused by the rock headpiece.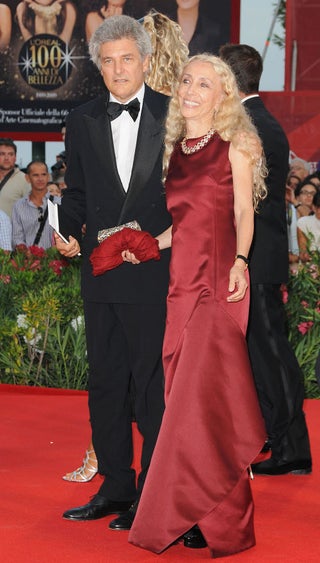 S
One thing I love about Vogue Italia editor Franca Sozzani (with Alain Elkann) - besides her mermaid hair - is that she's always smiling.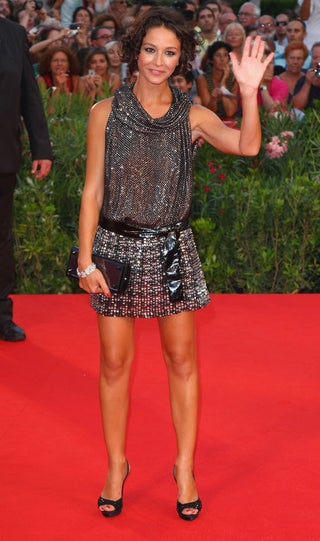 S
Does actress Nicole Grimaudo pull off Studio 54 Schoolgirl?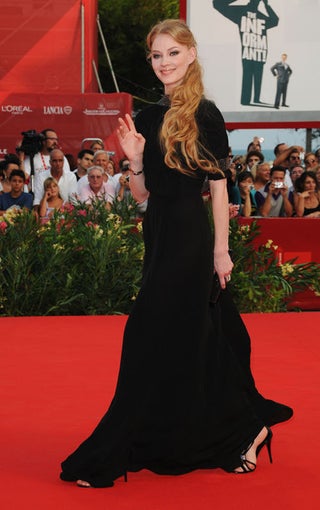 S
Svetlana Hodchenkova looks like a (wicked) fairy princess. And it dips in the back. Gorgeous!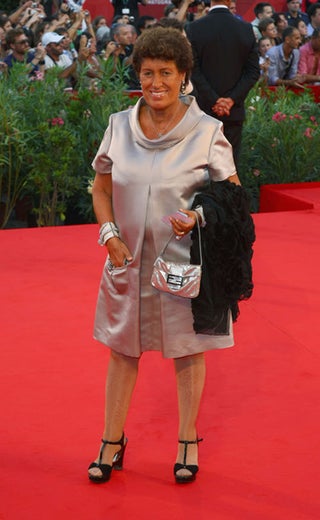 S
Carla Fendi seems to have dressed around her Fendi. This is, as a rule, a very tricky
proposition.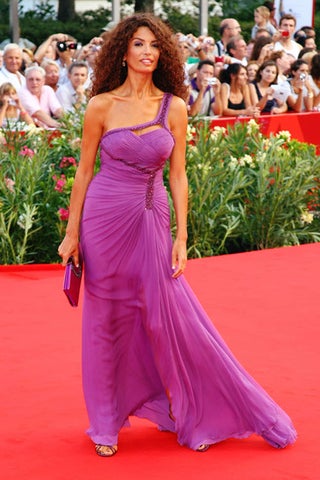 S
Afef Jnifen's gown suffers from "beaded caterpillar syndrome." It also suffers from Rami syndrome, in which you can tell how much work went into something, but still don't like it.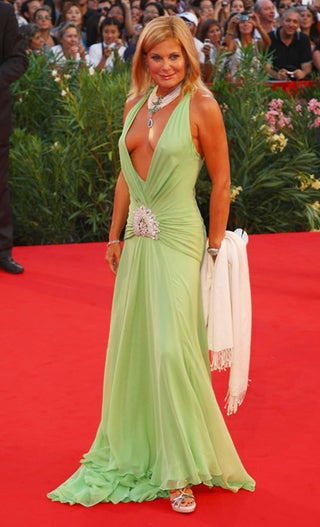 S
I'd comment on Patrizia Pellegrino's Vegas costume, but I'm too busy keeping my eyes fixed on her face. Where does "cleavage" end and just..."breasts" start?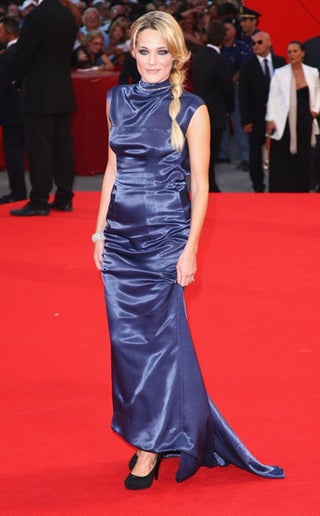 S
I get what Laura Chiatti's doing here - but also, that it's objectively unflattering.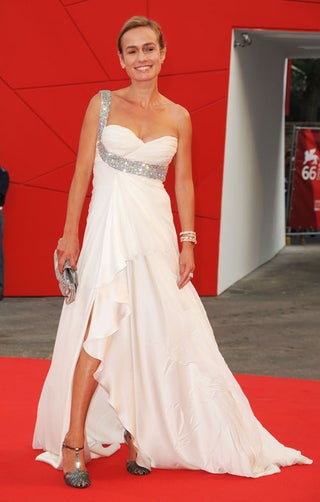 S
Sandrine Bonnaire has also been attacked: by a sequin snake!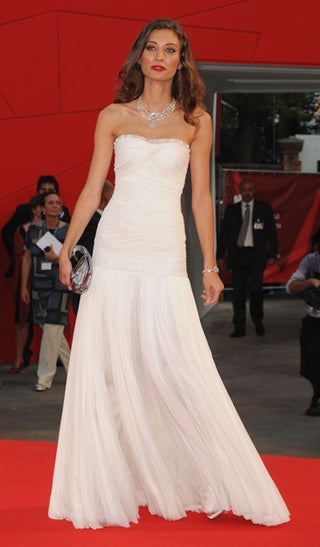 S
Margareth Made has the right idea: get in as much white as possible before Monday! And she does look bridal-perfect...




Getty" />