Filming for the Sex And The City sequel began today, and if you take a ludicrously close look at pictures of Sarah Jessica Parker on the set, it's easy to see what's happening to her character!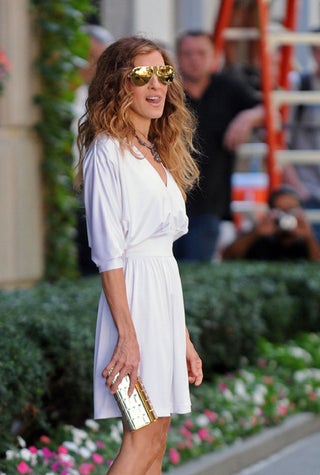 S
Carrie gets pineapple stuck in her teeth!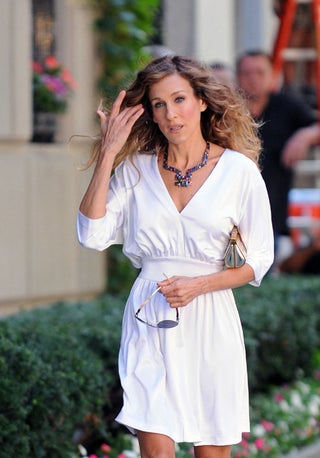 S
Carrie ponders what it means that she was a poster child for the serial daters and now she's attached!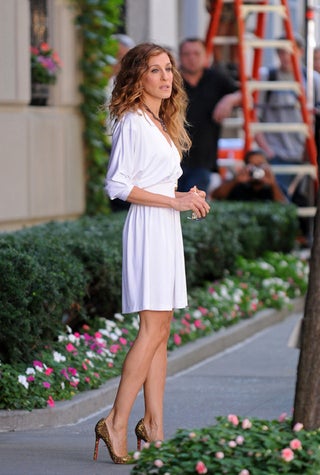 S
Carrie meditates on whether it is possible to have it all!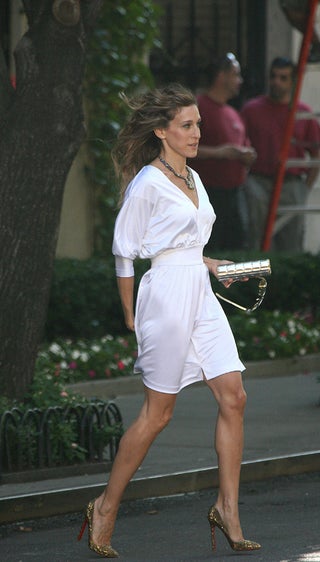 S
Carrie farts!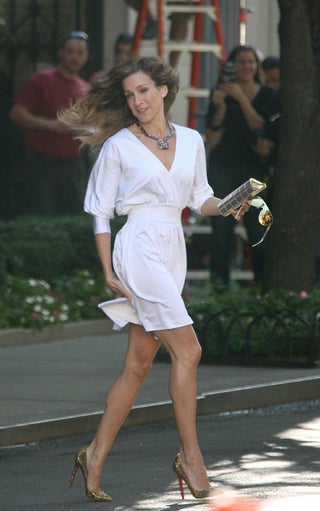 S
Carrie wonders if her intestinal issues can be solved by some of that lady-yogurt Jamie Lee Curtis is always talking about! (Carrie also seems to be reenacting a Charlie! perfume commercial from the '70s!)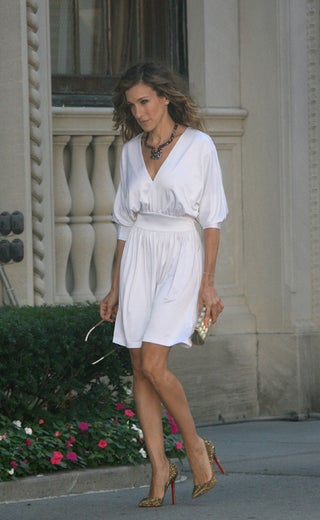 S
Carrie thinks Thoughts!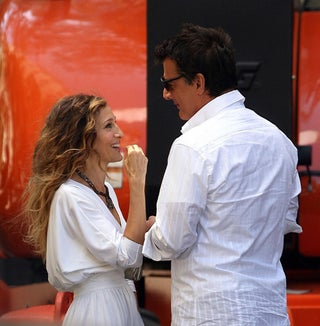 S
Carrie makes a joke about being boring old married people and her husband Mr. Big merely tolerates her!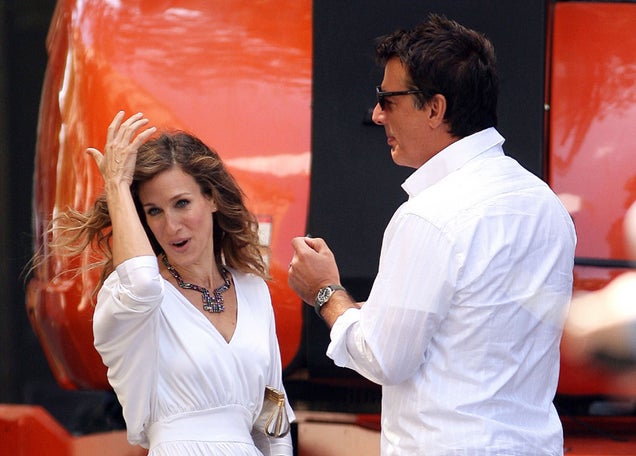 S
Mr. Big is all, "I hate it when you call me old, grumble grumble," and Carrie is like, "Not old for real, just older than I am, I mean you were on Law & Order since George Bush The First was in office"!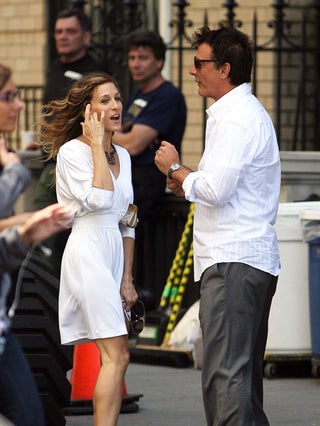 S
Carrie says, "I have to go meet my ladyfriends now, because even though we constantly talk about men, and sometimes hate each other, we really only feel comfortable in each others' company. Also, I think I have to pee or poop" !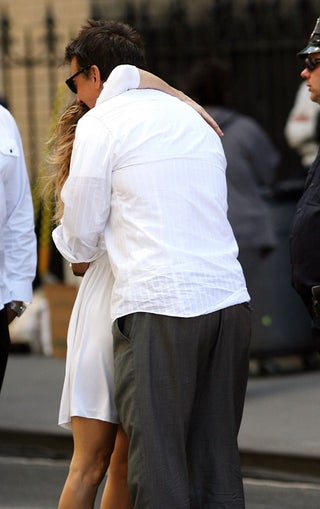 S
Carrie and Big hug! Big Big hug!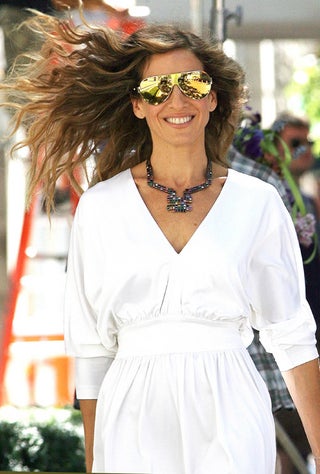 S
Carrie loves being a girl about town!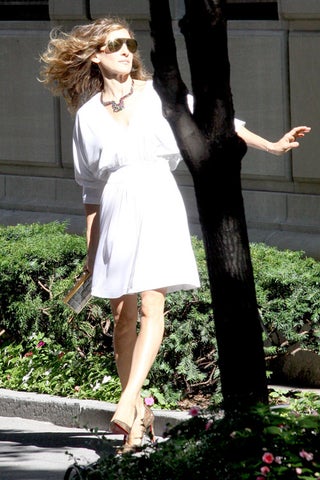 S
Wood you believe Carrie bumps into her ex, woodworker Aidan?!?!? He's all bark and no bite!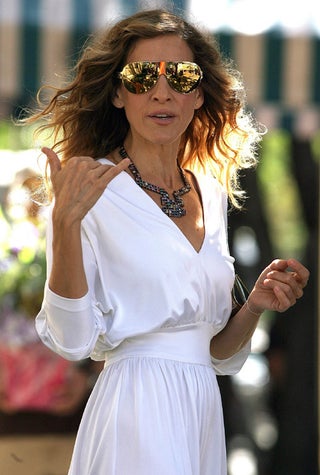 S
"Bye Aidan! Call me!"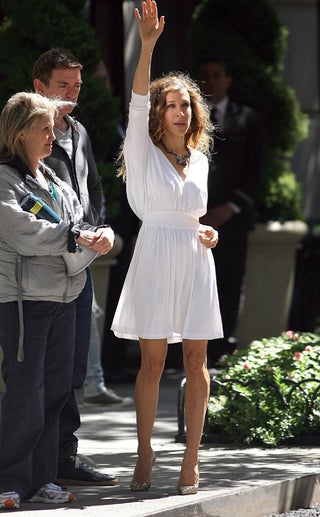 S
Carrie tries to hail a cab!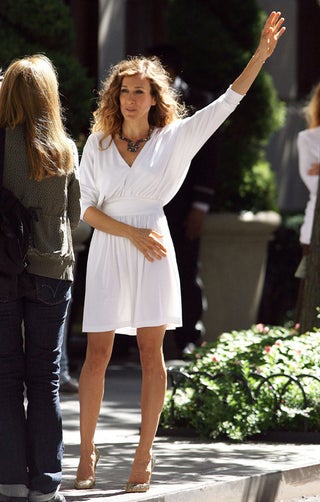 S
"Maybe it isn't irregularity and a lack of fiber. Maybe I'm PREGNANT!"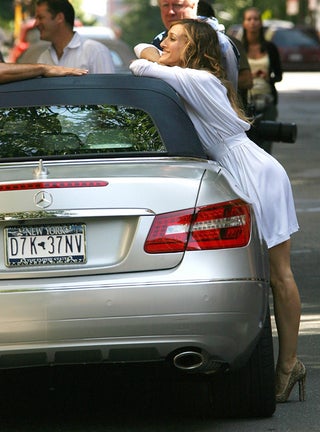 S
Carrie dreams of tiny cherubic babies doing baby things, like starring in baby fashion shows!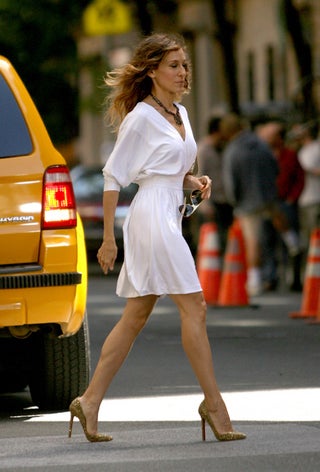 S
But will a baby mean less room in the apartment for shoes?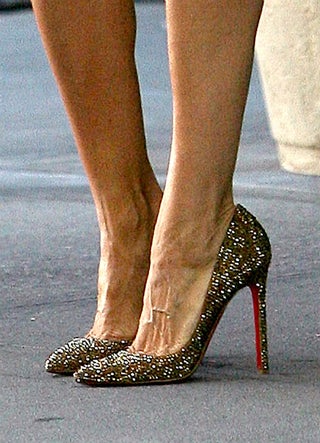 S
OMG SHOES!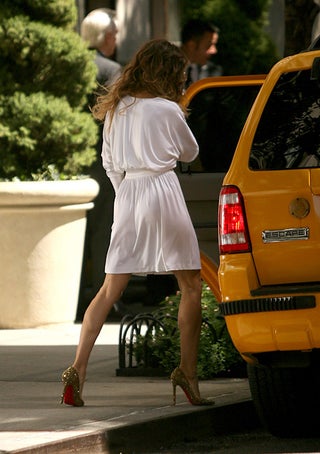 S
Carrie's off to see if there's a little Big on the way!