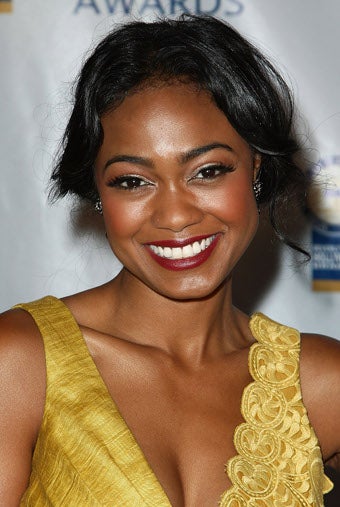 S
The 19th NAACP Theatre Awards, at West Hollywood's DGA theater, had as varied a red carpet as we've ever seen: you want glam? glitz? retro? dubious? nightwear? You've come to the right place!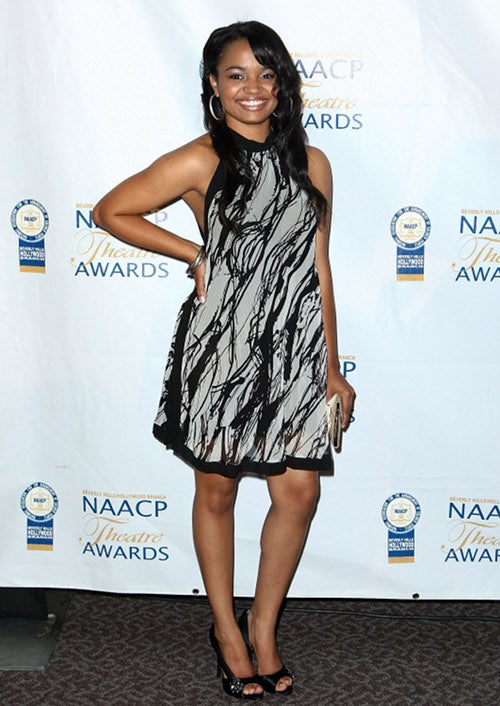 S
Kyla Pratt's dress has the disconcerting effect of looking like long, Ringu-like strands of wet hair are clinging to her.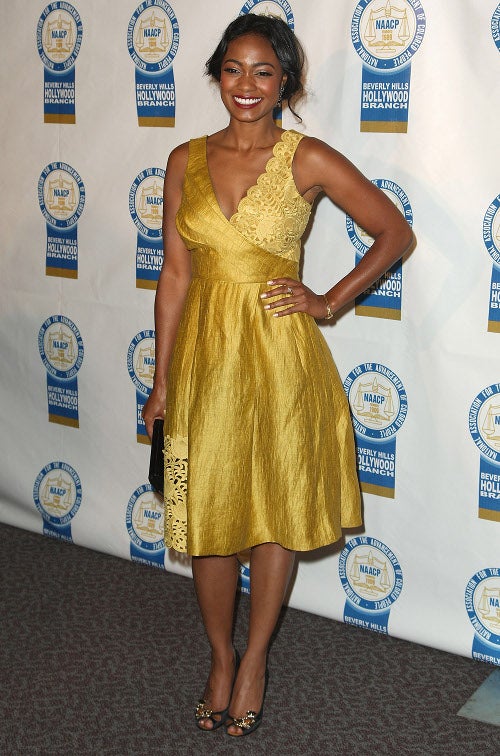 S
Love the shape of Tatyana Ali's frock, don't love the odd mix of gold, eyelet and lamé.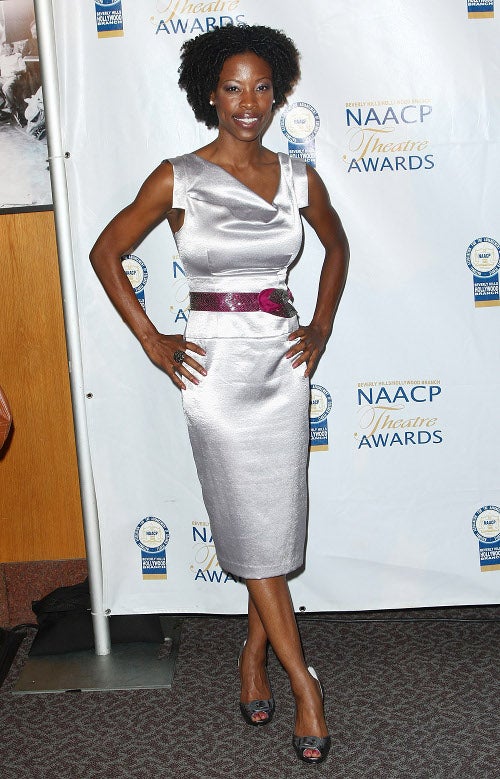 S
Karimah Westbrook, despite odd belt, looks incredibly sleek.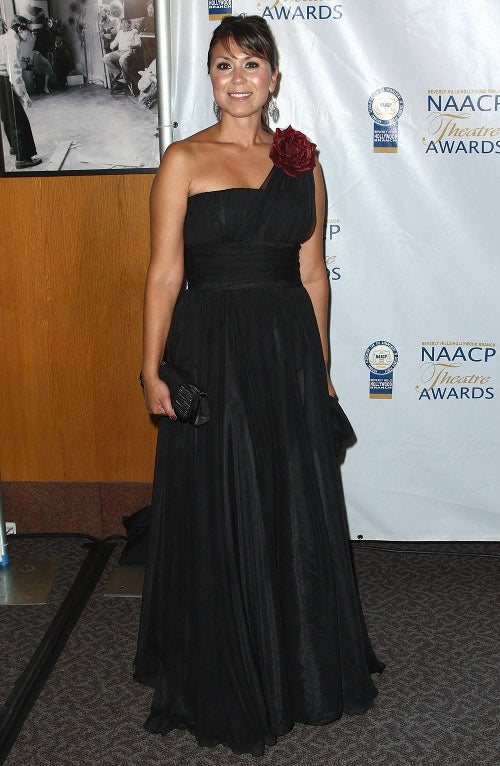 S
Wow! Kinda loving Nautica De La Cruz' dramatic retro formal.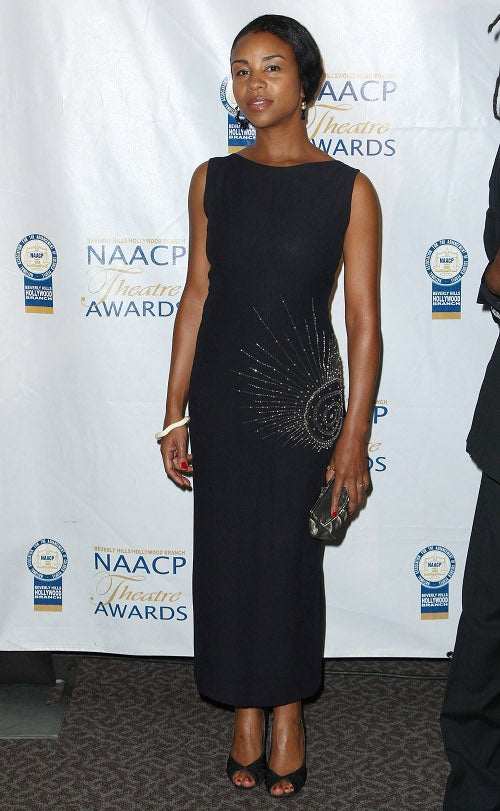 S
I feel like the odd length of Aasha Davis' dress shouldn't work, but it does.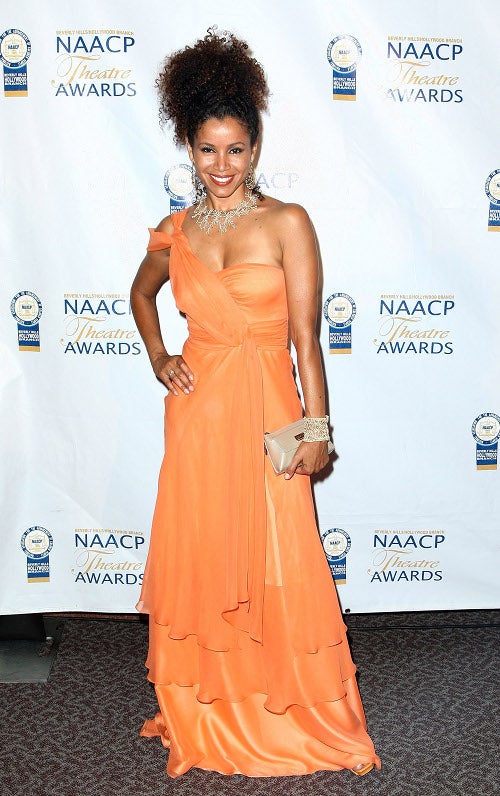 S
Mari Morrow's peach confection is kinda Disney-does-Olympus!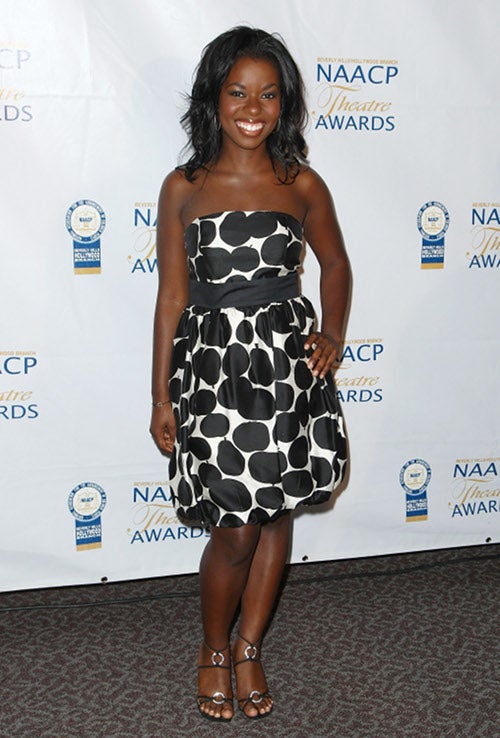 S
Debating Camille Winbush's unusual choice of sandal with graphic. I suspect she's working it. What say you?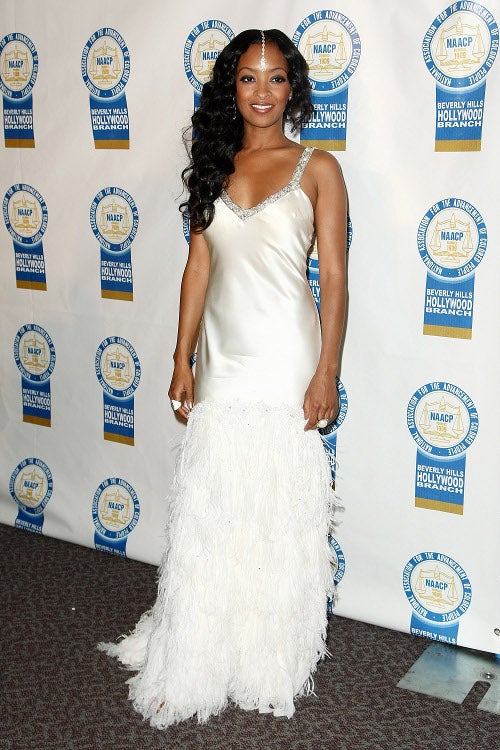 S
I'm really hoping a little girl saw Jennia Fredrique en route, because this Swan Princess situation would totally make her year, and probably influence the rest of her life in a profound way.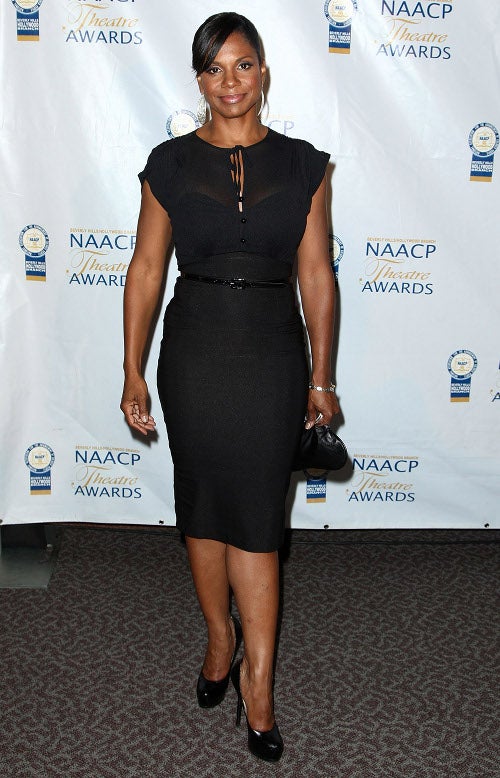 S
Audra McDonald's LBD: retro-perfect.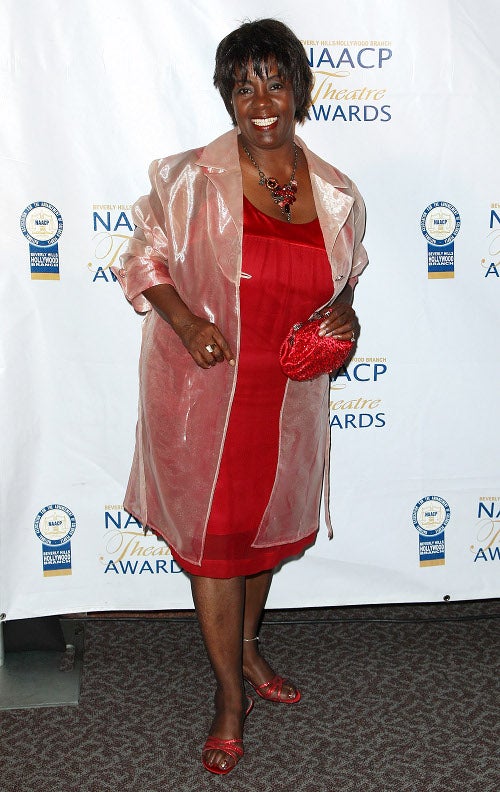 S
CeCe Antoinette sports a mother-of-the-bride classic: the token, transparent coat. Other varietals include the jacket, bolero, and shawl.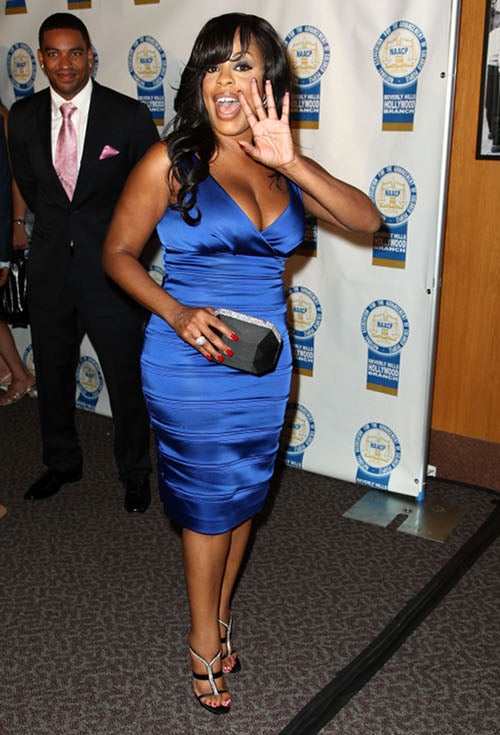 S
Niecy Nash does her usual unreconstructed bombshell.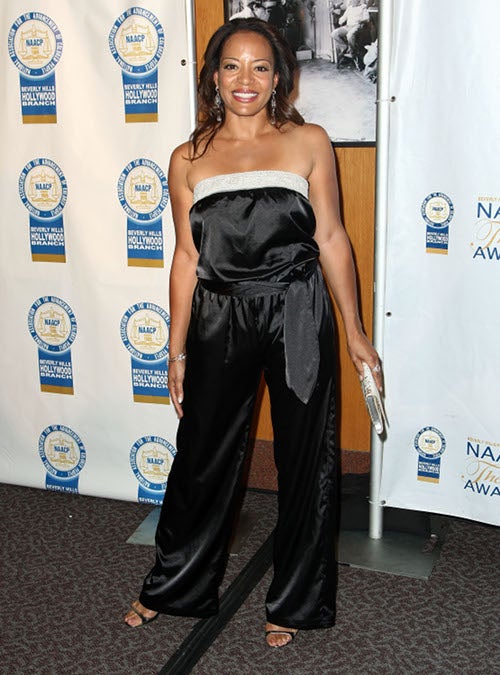 S
I am very "pro" bringing back getups like Lauren Velez' as loungewear - hostess pajamas, even. And I am quite pro discouraging them as red carpet wear. In a purely rhetorical sense, of course - obviously anyone should have the freedom to wear what she will, a reason I've always shied away from the construction "fashion crime" in any variation.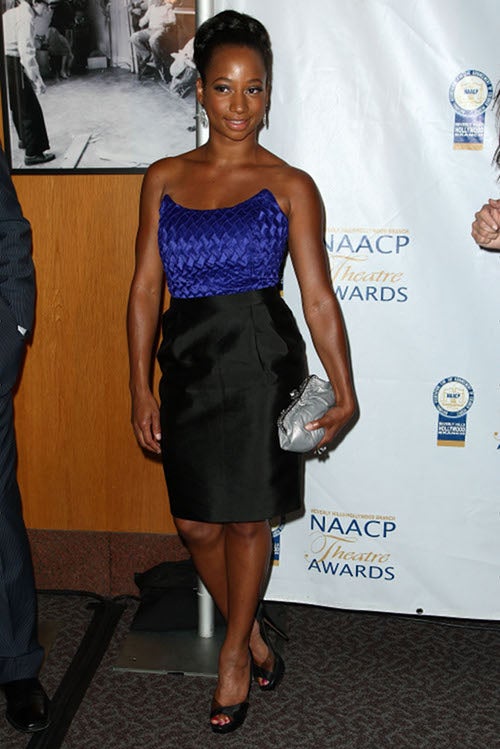 S
What say you: is Monique Coleman sporting separates - or a dress? And how does this effect your opinion? (I'm channeling those "discussion questions" at the back of a worthy paperback.)


Getty" />