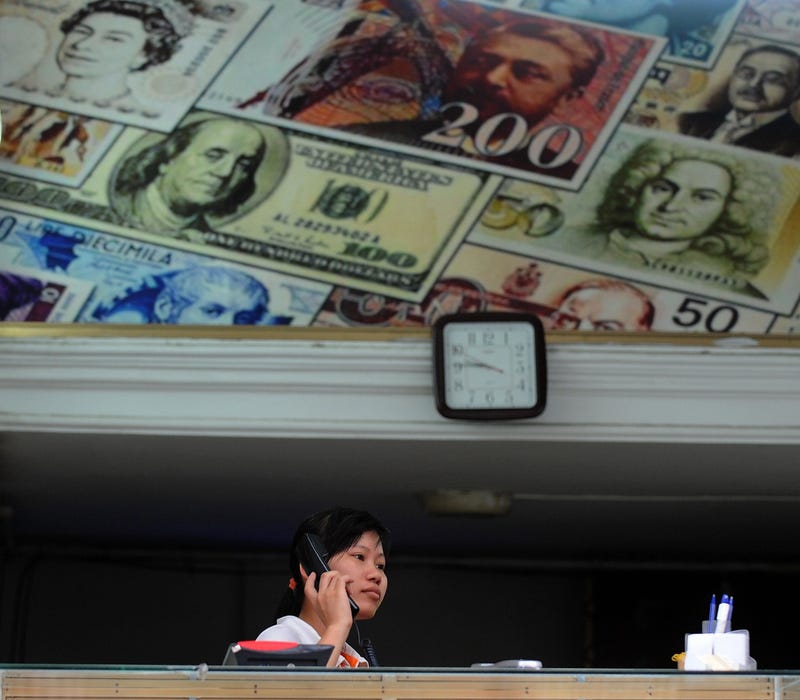 Forbes poses the question that I hate to hear: Do women make mistakes at work? Of course they do! Can this be discussed separately from structural and societal issues that contribute to self-sabotage? Hell no!
The Forbes piece rehashes what I've seen in a thousand other articles about women in the workplace. The article opens with this story:
When Marny Lifshen, a 40-year-old Texan and mother of two, began her career as a marketing and PR coordinator at a law firm some 20 years ago, she made a big mistake: not negotiating a fair salary. Her error set a precedent that followed her for nearly two decades.

"To some degree that has limited the amount of money I make today," Lifshen admits. "I didn't have the guts [to ask for more money]. I knew I was worth more."
As usual, the focus falls solely on the shoulders of Lifshen. No mention is made of the social penalty that women face for negotiating, or how aggressive negotiation may change how people perceive Lifshen at the office.
I've already come to terms with the fact that I will never be a "nice girl" (and maybe that wasn't in the cards for me anyway, considering the attendant stereotypes that hover around black women). However, the shifts in perception and attitude toward women who negotiate is more than just an annoyance: it's actually costing us money.
The Forbes piece then meanders into ideas on how women can better communicate:
One 32-year-old recruiter from New York, who chose not to give her name because she is starting a new job this month, was ostracized by many of her former colleagues because of her undiplomatic communication style.

"I tended to speak from the 'I' voice too often," she says, when calling out other people's perceived shortcomings, especially when upset. By voicing such statements as "I don't understand what you're driving at" rather than "Here's what can happen if we're not clear on this issue," the recruiter contends that she was seen as a complainer and not as an effective problem-solver, a quality closely associated with executive leadership.
Do they tell this to men? Because I have yet to work with a male supervisor who has issues using the "I" voice, as in "I see you fucked this up - go fix it."
They also warn women against gossiping at work. No, I'm not kidding.
But fine, whatever. This Forbes piece won't be the last article peddling a bunch of watered-down advice for women in the workplace. It's a little too easy to spend this whole post just nitpicking at something that has been taken down before.
So let's shift focus. I wrote a similar take down piece on the wage gap and watched the comment thread with interest.