Last night, Kate Gosselin appeared calm, poised, and well-spoken on Larry King Live. She declined to reveal details about her divorce and seemed to have a firm grasp on "personal" and "public." Tweeters, however, did not.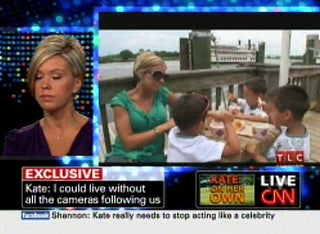 S
"Kate really needs to stop acting like a celebrity"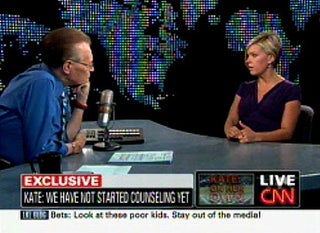 S
"Look at these poor kids. Stay out of the media!"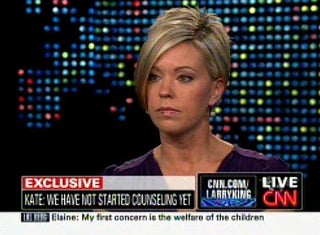 S
"My first concern is the welfare of the children"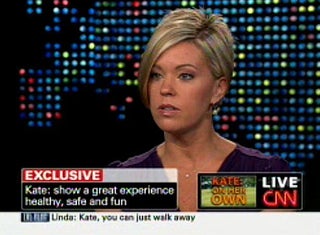 S
"Kate, you can just walk away"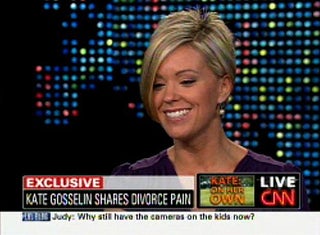 S
"Why still have the cameras on the kids now?"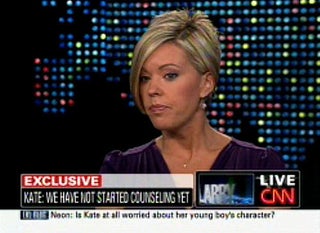 S
"Is Kate at all worried about her young boy's character?"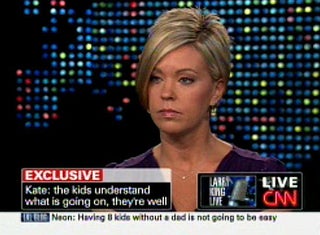 S
"Having 8 kids without a dad is not going to be easy"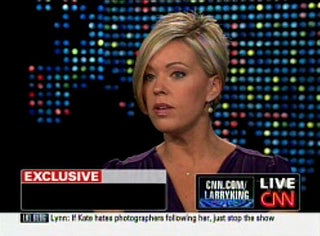 S
"If Kate hates photographers following her, just stop the show"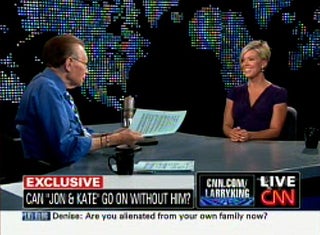 S
"Are you alienated from your own family now?"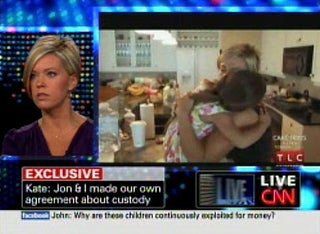 S
"Why are these children continuously exploited for the show?"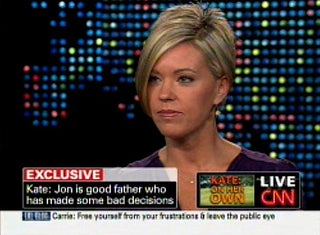 S
"Free yourself from your frustrations & leave the public eye"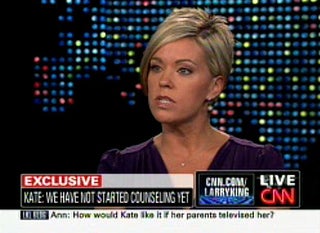 S
"How would Kate like it if her parents televised her?"


When Larry asked Kate if she thought Jon was a good father, she paused.