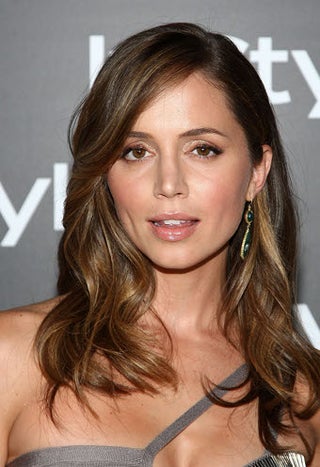 S
Eliza Dushku, Ashlee Simpson, Gabrielle Union, Kat Dennings - the list of stars at InStyle Magazine's 8th annual Summer Soiree, at Hollywood's London Hotel, was long. The list of fashion infractions? Even longer.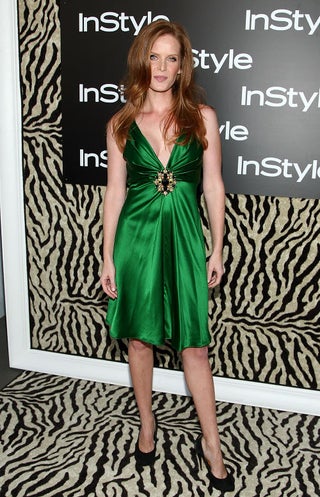 S
Are we getting a little weary of jewel satin WNTW "reveal" coctail ensembles? Yes. But Rebecca Mader's emerald still pleases on a visceral level.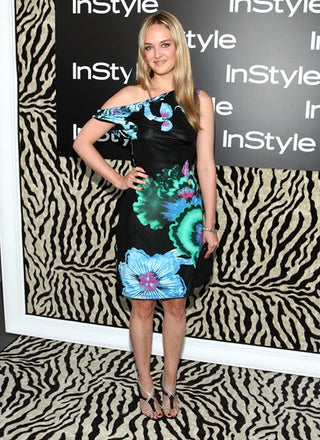 S
Jessica Weixler is not afraid of pattern. Or evoking Roxy Quiksilver circa '97. I am.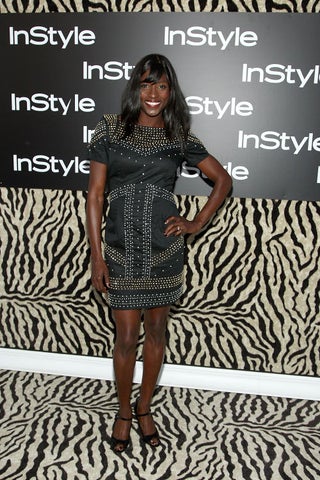 S
Rutina Wesley goes slightly Medieval on her frock - or at least Arts and Crafts.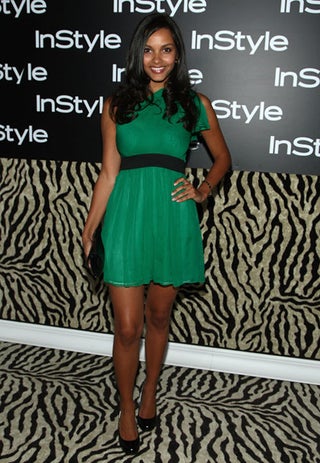 S
I can't tell you how much I love that this color's hot, whatever that means. It even allows me to get over my ambivalence over Jessica Lucas' fit!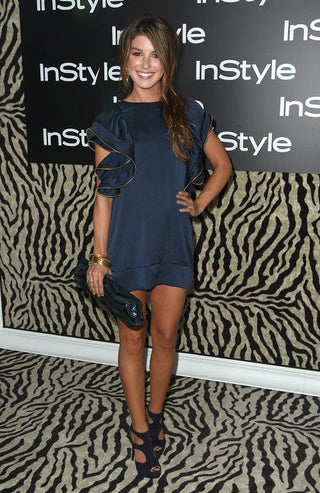 S
Is 90210 still an issue? Cause Shenae Grimes' sleeves, kind of are.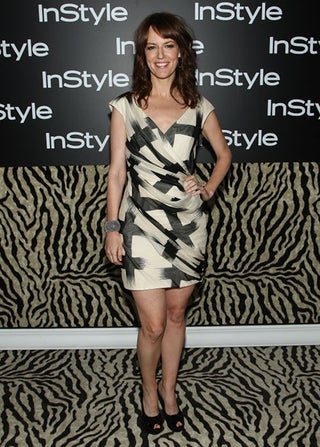 S
I'm just gonna say it: I thought Rosemarie DeWitt was totally miscast on Mad Men. And her retro-modern number's my favorite thing at this event.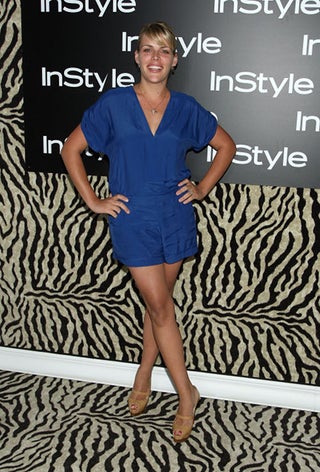 S
I like Busy Philipps. She seems down to earth, I said with no evidence save a brief jumpsuit.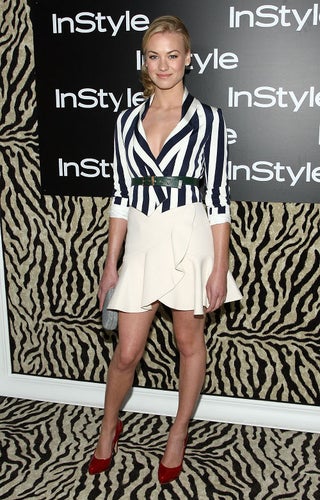 S
Do I like Yvonne Strahovski's getup? Not as such. But I like any chance to reference the "Ascotte Gavotte."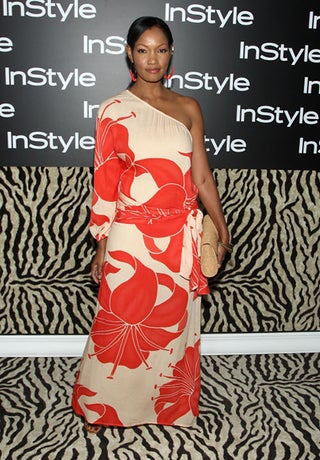 S
When the fairies gathered around her cradle, Garcelle Beauvais-Nilon was given the gift of "pulling things off." Believe me, it's a good one.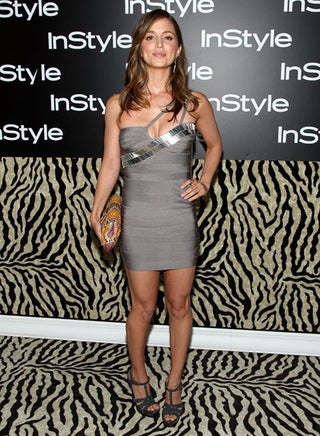 S
Can you find all the ugly things in Eliza Dushku's dress? I counted five! It's like Hilights!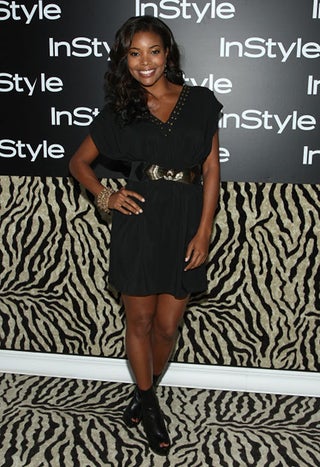 S
As if we needed more proof that booties need to go: they make Gabrielle Union look frumpy!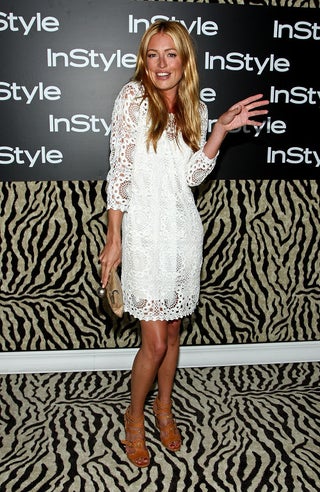 S
If Kat Deeley were instead Marianne Faithfull, getting married, in the late 60s, this would be amazing.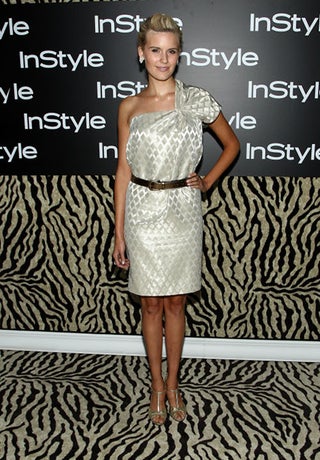 S
Maggie Grace's belt and brocade combo is so odd that I really love it.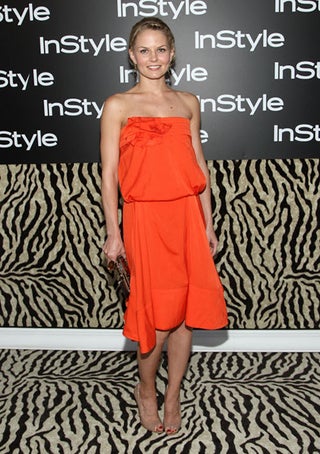 S
Jennifer Morrison's color is not easy to pull off - and she goes way beyond that, IMO.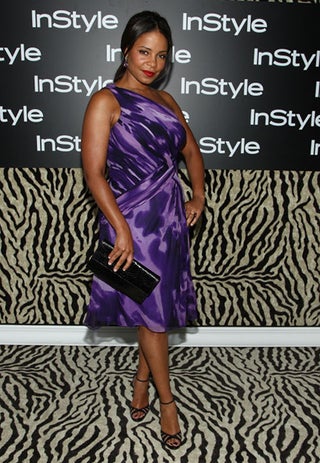 S
Wait, did I say that Midge's dress was my fave? Cause Sanaa Lathan's might be, actually.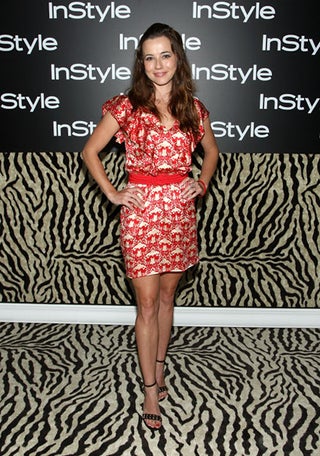 S
Yeah, maybe I do love Freaks and Geeks. But I also genuinely love Linda Cardellini's pretty, easy number.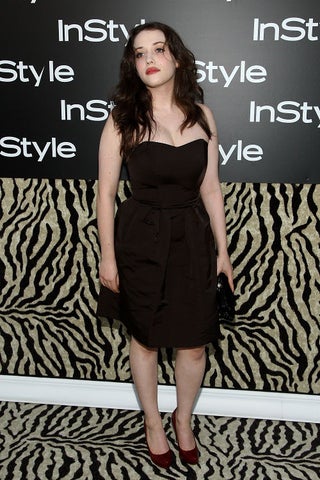 S
Would I maybe like to see Kat Dennings move away from "Madame X?" Sure. But I get it.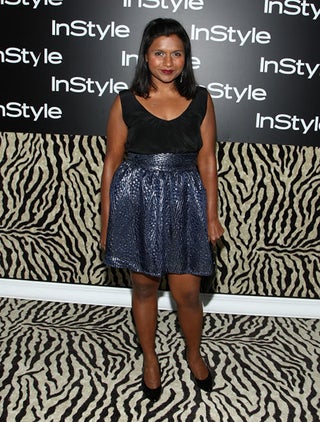 S
I wanna love Mindy Kaling's frock, but I suspect it may be unflattering.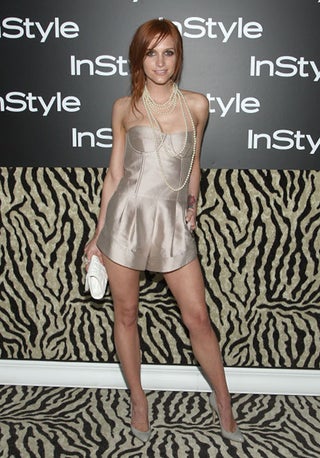 S
Ashlee Simpson-Wentz: Miss Hannigan called. She wants her seduction suit back.
Getty" />