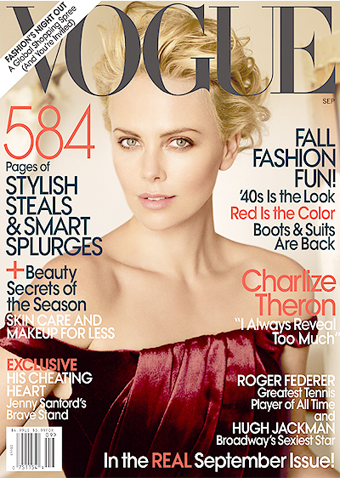 In a new Vogue profile, Rebecca Johnson claims that Jenny Sanford's grace following her husband Mark's admission of his affair has changed "the options for wronged political wives." Unfortunately, the profile reinforces plenty of old stereotypes.
One thing is clear from the piece: Sanford is smart. Discussing why her governor husband was willing to risk his career and his children's welfare for an affair, she says,
Politicians become disconnected from the way everyone else lives in the world. I saw that from the very beginning. They'll say they need something, and ten people want to give it to them. It's an ego boost, and it's easy to drink your own Kool-Aid.
She seems to have a clear-eyed view of her husband's sense of entitlement, and of the constant drive for bigger and better things that left him feeling dissatisfied with his life. Elsewhere, though, her analysis of his problems sounds less credible. She tells Johnson,
Over the course of both pastoral and marriage counseling, it became clear to me that he was just obsessed with going to see this woman. I have learned that these affairs are almost like an addiction to alcohol or pornography. They just can't break away from them.
This seems perilously close to the language typically used by celebrities when they blame "sex addiction" for their infidelity. It may be helpful to Sanford to think of her husband's affair in terms of substance abuse, and indeed the two may have some parallels, but Sanford's hardly breaking new ground here when she chalks up her husband's dalliances to an affliction beyond his control. Her comments about aging and gender, though, are more upsetting. She says,