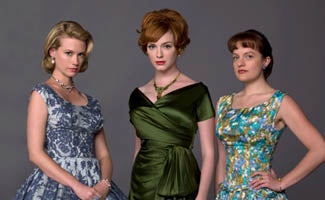 Stuck at LAX last week, I started scanning the newsstands for something to read. My eye landed on the row of ladymags, but nothing caught my interest. After all, the only thing the glossies seemed to peddle was obedience.
Looking at row upon row of magazines whose headlines informed me how to be a better person, I realized how little these publications reflected my actual desires.
Cosmo is selling me sex, dirty sex, weight loss, and, uh...cures for "When Your Hoo-ha's Burning."