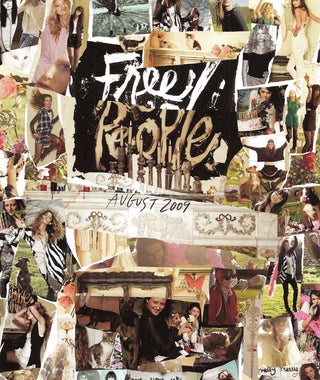 S
Free People has given us many different styles: Hideous, overpriced thrift store; Iron Curtain; crafty, crocheted crap and Darjeeling Limited chic. And we hated them all! But photographing models with dogs and cats from the Philadelphia Animal Welfare Society? Smart!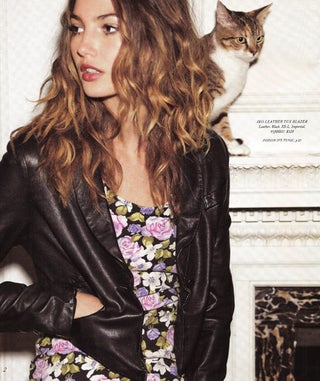 S
Check out the fierce feline's pose! The model? Meh. The kitten, seriously, should get signed by Ford. Almost enough to make you gloss right over the fact that the jacket is a whopping $528.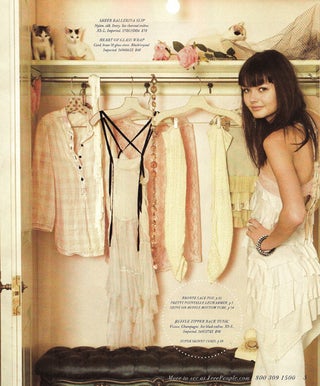 S
Admit it: You want a pink closet complete with seating and kittens. Okay, maybe you don't need the $25 legwarmers. But the kittens! Non-negotiable!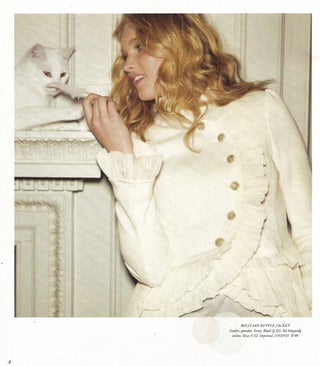 S
This moddle is all, "Hee hee, look at the feather, kitty!" And that cat has purr-fected the "bitch, plz" face.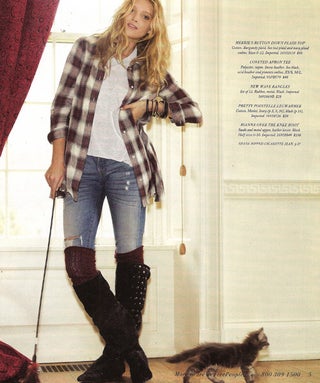 S
Honey! Your $88 plaid shirt, $198 ripped jeans and $198 studded boots are scaring the widdle kitty!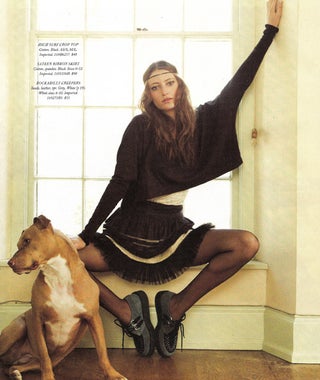 S
Is it the headband, the open-crotch pose or the creepers that have shamed this pooch into turning her head away from the camera? All would be understandable reasons.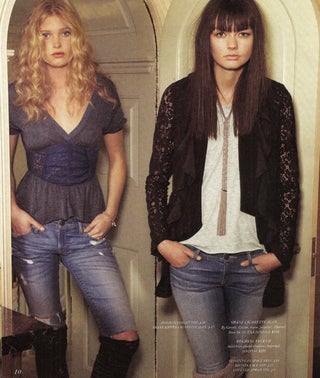 S
Not every page in the catalog has an animal on it, unfortunately, which means you're forced to contemplate whether anyone ever needs a solid brass plated rhodium necktie ($298).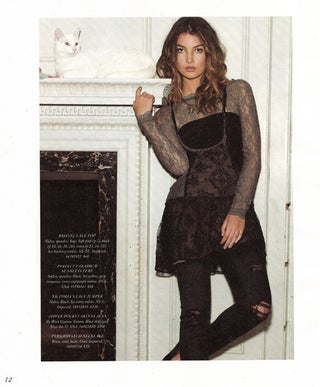 S
Additionally, you've got to wonder if the this catalog is pushing "future Miss Havisham chic."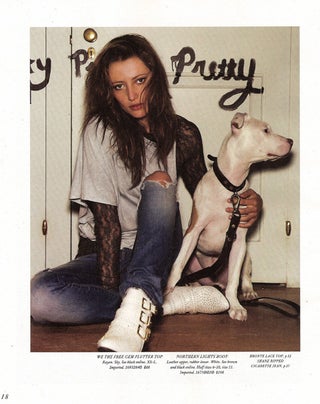 S
New motto: Less lace, more doggie face!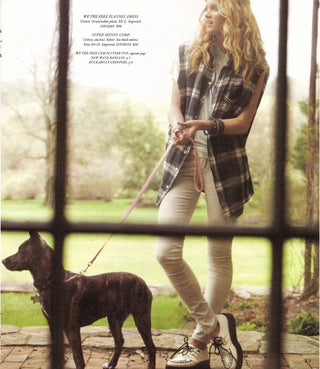 S
Seriously, though, are creepers coming back? I like 'em better on Teddy Boys and greasers, for what it's worth.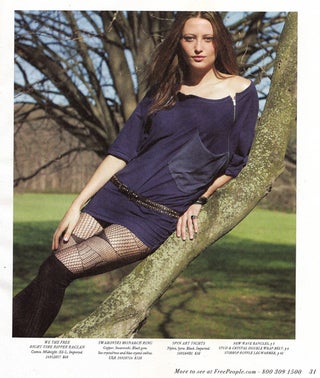 S
Also, when I think "desirable dress," I think "Joan Holloway," not "Julie Brown in Earth Girls Are Easy."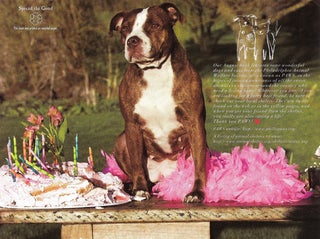 S
Hopefully this cute bitch got to eat some of that cake.
Earlier: Anthropologie: Sartorialist-ic "Real" People Impossibly Pretty, Well-Dressed
Urban Outfitters: Does This Make My Ass Look Wack?
Fall At J. Crew: Romantic Ruffles, Destroyed Jeans, Hideous Shoes