Earlier this year, MTV ran an episode of Teen Cribs, featuring the kids of real estate mogul Lee Najjar (aka Kim Zolciak's "Big Poppa"). If you wondered how he could afford to finance Kim's lifestyle, the answer is here.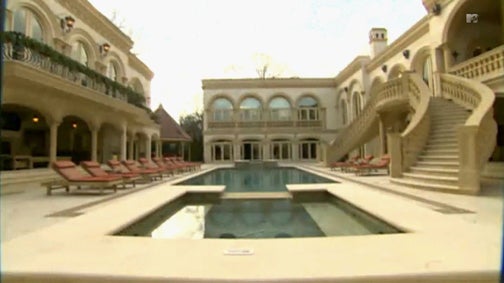 S
While being interviewed with his wife (coincidentally, also named Kim), Lee said, "There's a difference between a home and a house." He may not have realized that there's also a difference between a house and a hotel.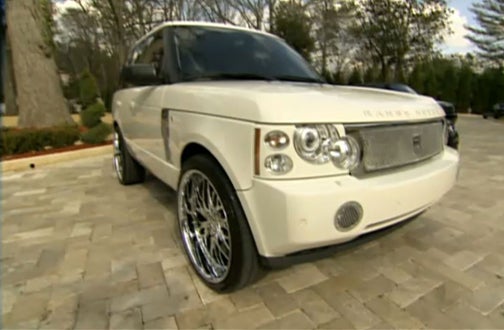 S
Lee bought this white Range Rover (just like the one he got Kim!) for his 18-year-old, Katelin.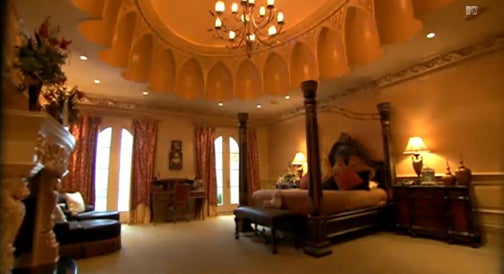 S
Katelin's bedroom. Lee said, "We didn't mean to make it this luxurious house, or be better than anybody else. We're humble people. Just because we've accomplished this doesn't put us above anybody. And all the children know that."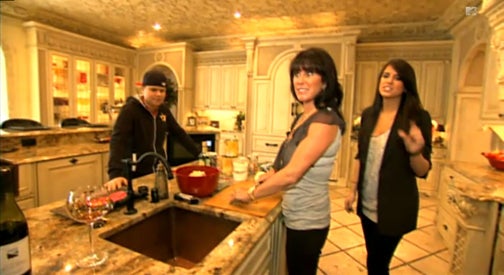 S
The kids' mother—Lee's wife—(the first) Kim.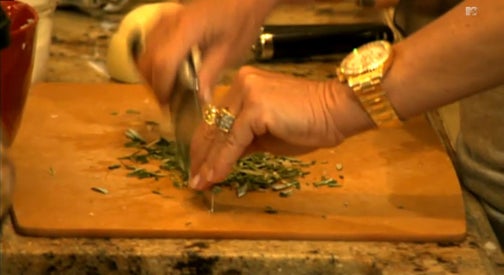 S
First Kim's rock.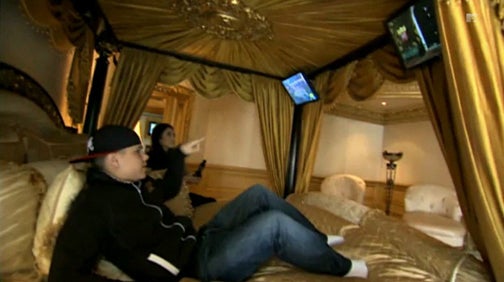 S
First Kim and Big Poppa have separate TVs inside their bed, with headsets for each one, to "avoid fights."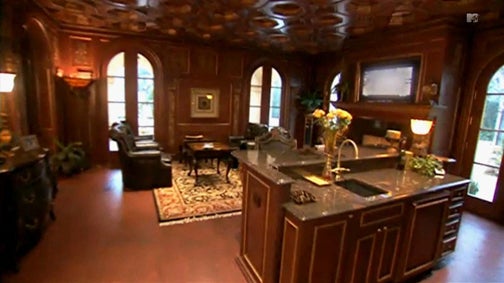 S
Big Poppa's "gentleman's pub."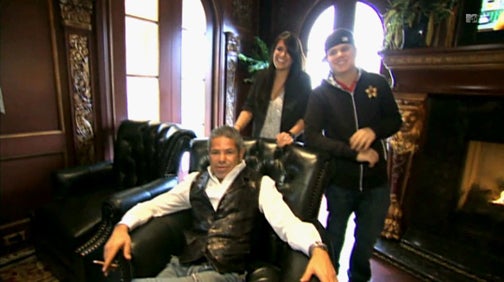 S
Big Poppa & family.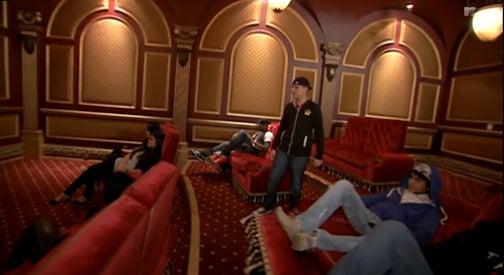 S
The home theater.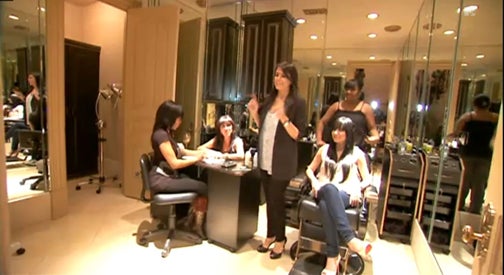 S
The in-house salon.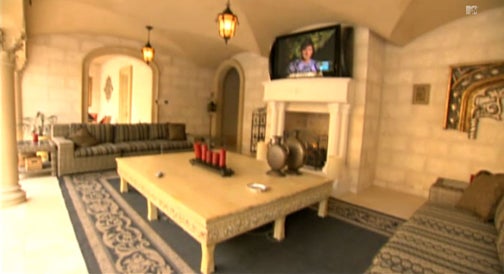 S
The "outside living room." For when it's too nice a day to watch TV inside.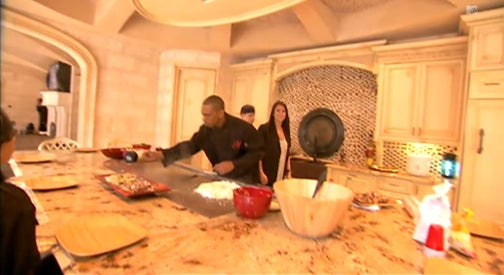 S
The "outdoor Hibachi."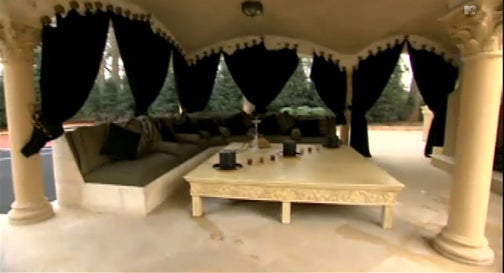 S
The Moroccan room. It's described as "probably the chillest room in the house."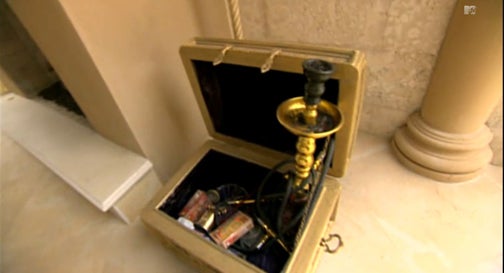 S
Gee, I wonder why.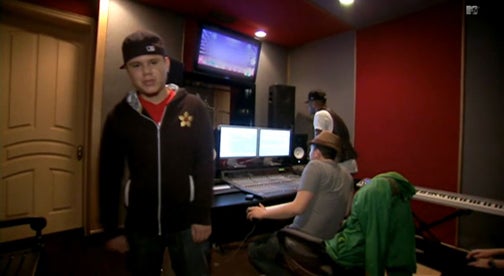 S
The music studio is Jamen's favorite room in the house. He said, "I've been a music producer for about a year now. We made about 40 or 50 songs this year, and we have a lot of things that are about to happen in 2009." For some reason, even though he's a "real estate mogul," Najjar has all these music connections, and producers (not counting his son) hanging around his house.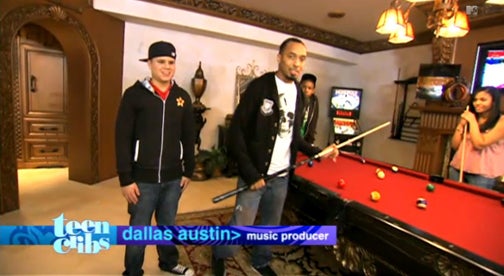 S
I guess now we know how Second Kim met Dallas Austin.
'Real Housewives' — Inside Big Poppa's Crib [TMZ]