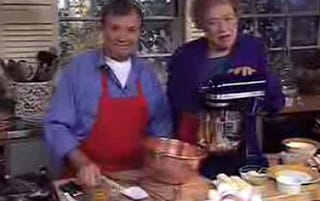 In her later years, Julia Child partnered up with just about every chef and luminary in the world. But I had to end the week with a clip of Julia and Jacques Pepin, one of television's greatest pairings.
Julia & Jacques Cooking at Home - Series Highlights [YouTube]
P.S. Just for kicks - or the totally baffled equivalent thereof - check out this beyond-odd interview.