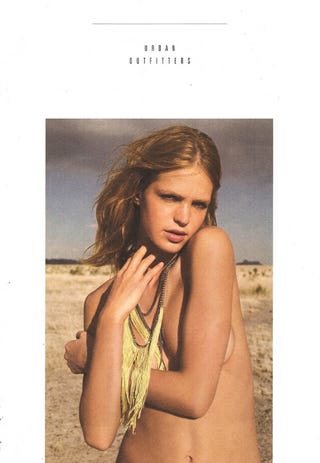 I once had a friend who would tell it like it is; if your ensemble was less than stylish, she'd say, "Girl, your ass looks wack." It wasn't about your derrière; it was about your duds.
Because wack is stoopid, ridiculous and avoidable. Yet wack is persistent. I heard my friend's voice in my mind while paging through a recent Urban Outfitters catalog.
Does this make my ass look wack? Well, you've fallen prey to the Anti-Pants Agenda and you look like the lovechild of Lady Gaga and Eustace Tilley. So yes. Your ass looks wack.