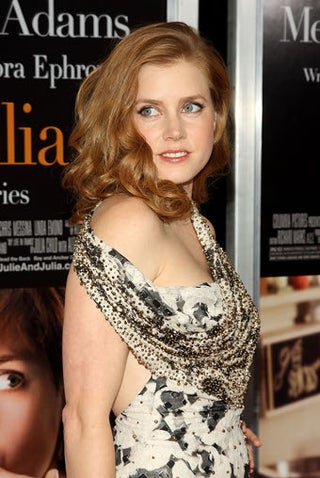 S
Julie and Julia's NYC premiere at the Ziegfeld Theatre brought out not just Meryl and Amy, but Babs, Ray-Ray, Gayle, and... Katie Lee Joel? Anyway, all of them looked hot. Temperature-wise, that is.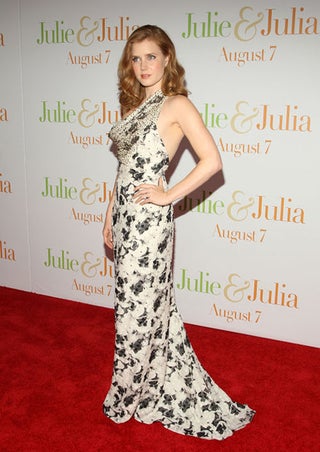 S
Ok, so hopefully in combo with the lead photo, you can see the asymmetrical action on Amy Adams' glam gown. (It's off the shoulder on the other side.)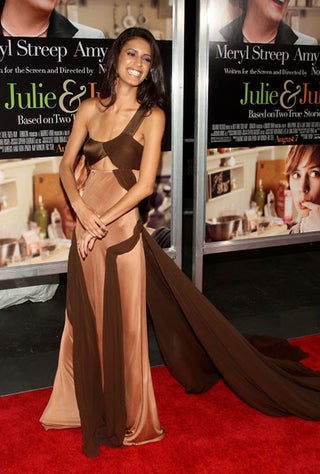 S
It's like Jaslene Gonzalez doesn't even care that I'm over the tummy-peep trend and its accompanying 10th grade-geometry-worthy tan lines! (Yeah, I know you smarter kids took Geometry earlier, but I was in the slow math group.)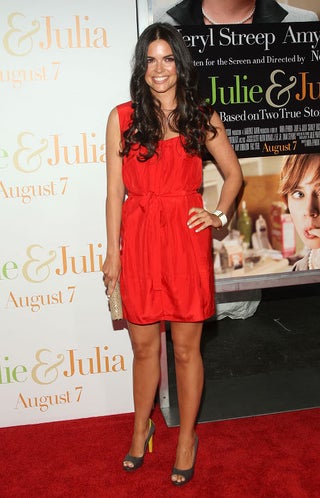 S
Katie Lee (Joel?) is looking a lot more comfortable in her skin on the red carpet these days. It's too bad this coincides with everyone kind of turning on her for vague reasons that, at least in my case, have less to do with Billy Joel than with her career as a celebrity chef and restauranteur.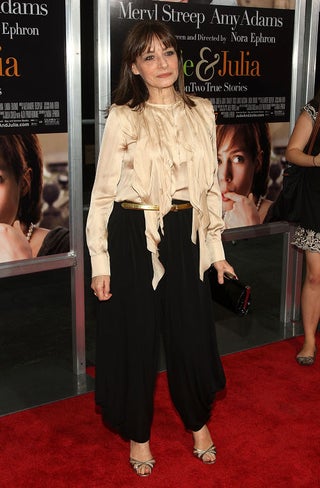 S
Okay, I friggin' adore writer and former French Vogue editor Joan Juliet Buck, so it's no shock that this beggar-princess-Arabian-Nights ensemble should totally make my day. I mean, can you see Wintour or her coterie in anything this bizarre? (ALT's caftans excepted, of course.)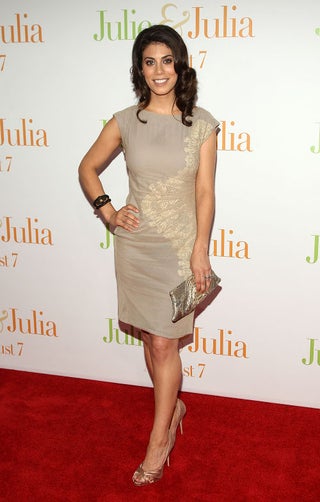 S
Okay, there's something I'm not loving in the mix of low-key glitz and glitz-glitz in Claire Robinson's getup, but this is one of the few frocks that I can actually imagine wearing in yesterday's gruesome stickiness.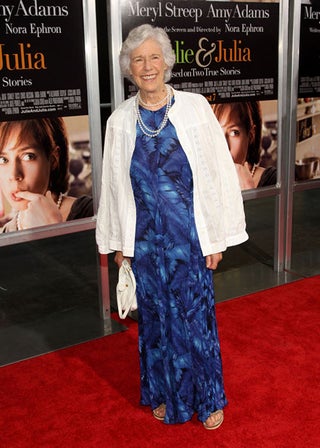 S
Many of us may know Frances Sternhagen best as Bunny MacDougal, but she's also a distinguished stage actress. And someone whose unabashedly white hair and equally unabashed hot-weather-comfort dress I am finding delightfully no-fuss.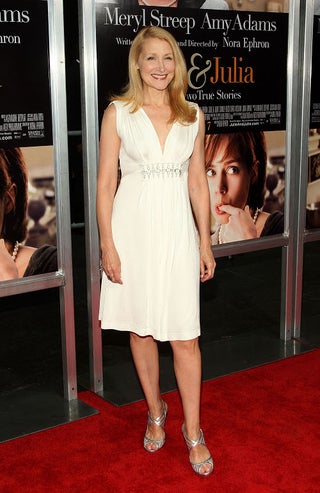 S
Patricia Clarkson, obviously, looks crisp, cucumber-cool and like a total class act.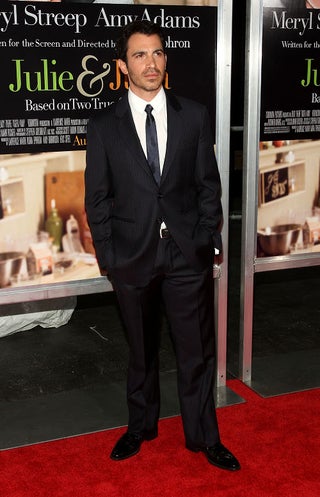 S
Chris Messina is, looks, extremely handsome. The end.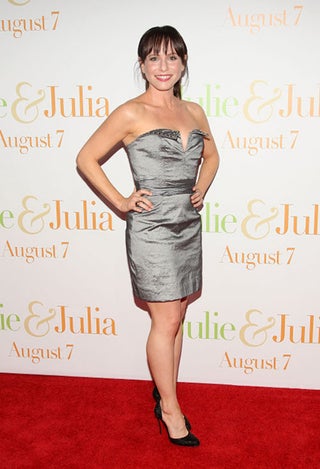 S
Jillian Bach models the "tearaway" bodice, a trend only available to those women with svelte chests. The rest of us would give "bodice-ripper" a new meaning.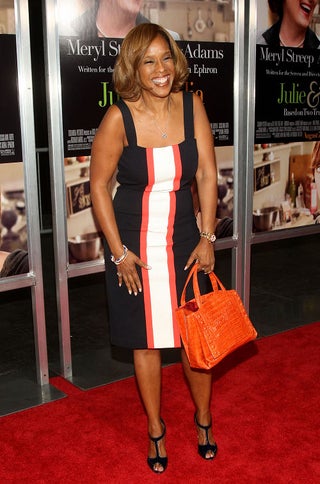 S
What say you about Gayle King's racing stripes? I, personally, hate 'em, but it takes all kinds, as a man once said, to make a world.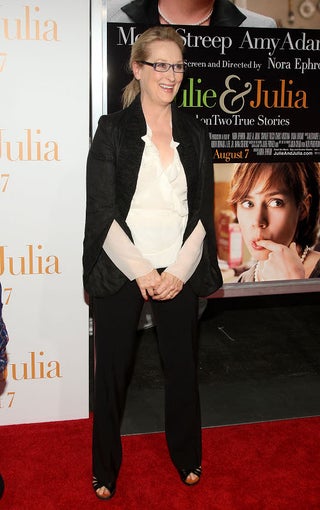 S
Meryl Streep does no-nonsense, wear-anywhere.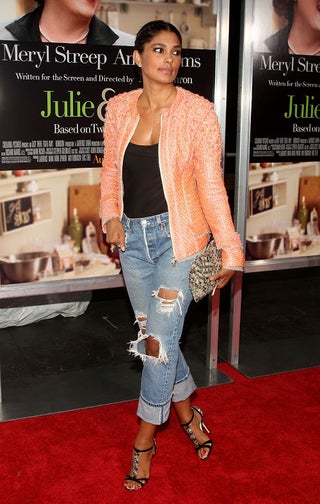 S
Rachel Roy sports the extremely expensive I-Have-"Celebrity Skin"-in-my-walkman distressed jeans trend I'm really hoping is about to end.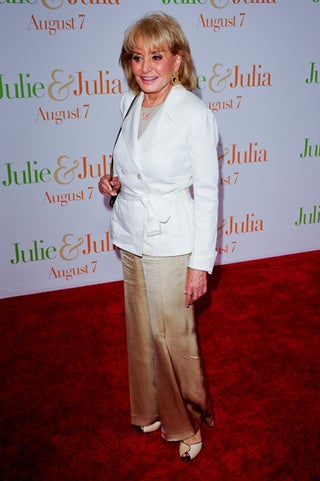 S
Why is Barbara Walters wearing a coat? Because she didn't want to sport head-to-toe ecru?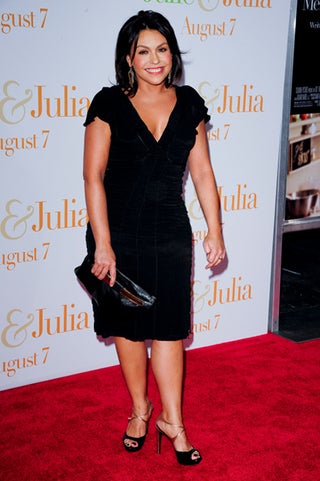 S
Come on, even Rachael Ray's harshest critics would be hard-pressed to find much to criticize in this super-safe LBD.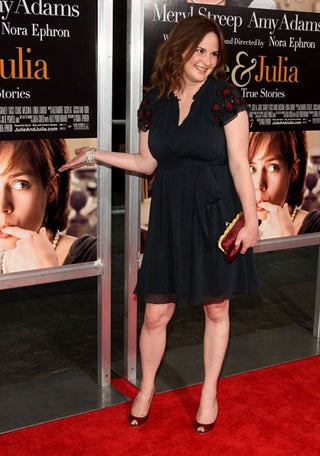 S
Julie Powell, meanwhile, follows suit. As you know, I have a particular sympathy for the writers at these celeb-filled events; it must be a bit of an ordeal, albeit exciting.


[Images via Getty]