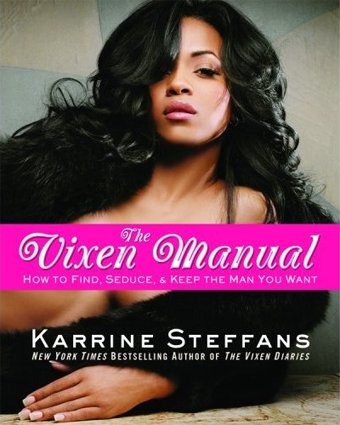 "One old adage comes to mind: Do as I say and not as I do." Oh, Karrine. Is this really how we're going to start off your new book, The Vixen Manual? (Warning: Illustrations after the jump are NSFW.)
When I saw Karrine Steffans seductively lounging on the the hot pink and black cover of The Vixen Manual, I wondered what games the gods were playing with me, placing this book directly in my still-researching-dating-guides path.
After all, the last time I had heard from Steffans, she was complaining about getting Eddie Winslow Darius McCrary's "anal bead dust" in her hair.