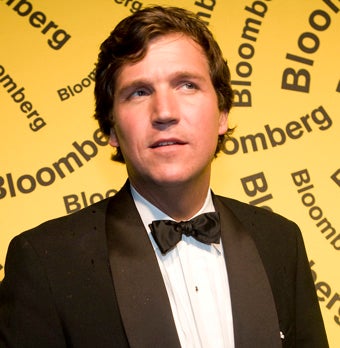 Well-known tool Tucker Carlson is really upset that doctors who perform abortions are charging for their services! He calls it "enriching" themselves. I call it being hypocritical and disingenuous, like most of the right-wing on this issue.
This isn't the first time some bullshit right-winger pulled this Communist theory out of their ass. So, a few thoughts.
Tucker Carlson and all the rest of these assholes are avowed free-marketeers and capitalists. Many of them have opposed health care reform for more than a decade, in part because they don't want to see doctors be able to successfully monetize their educations. That is, of course, unless those doctors are performing abortions, in which case they should be poor.
Most people who've studied economics understand the theory of supply and demand: when supply goes down and demand remains the same, prices go up. Anti-abortion activists have spent more than 35 years trying to drive abortion practices out of business through extra-legal harassment, intimidation, murder, assault, over-regulation (again, exposing the limits of their love of a free market) and attempted bans on abortion providers and abortion clinics. If abortion providers are getting rich off of their practices — and they've got no evidence other than Tiller's profits, which he had to plow back into providing security for himself, his employees and his patients — they've got no one to blame but themselves.
The whole stupid concept rests on the idea that since Carlson and his ilk think abortion is immoral, the people who think they're providing a legitimate, necessary and legal medical service for women have no right to make money. I don't think Tucker Carlson would like to be on the receiving end of a national debate over how much money he should be compensated for spewing conservative bullshit and amoral hot air from his piehole.