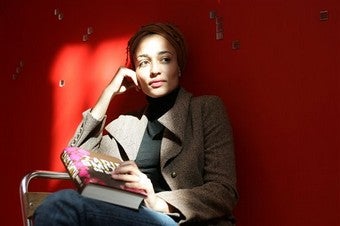 Today in The Daily Beast, writer Doree Shafrir examines the phenomenon of the "fantasy girl crush," the woman who's slightly cooler or more successful than you, and who you kind of want to be.
It's risky territory, as there's a fine line between crushing and actual jealousy. And Shafrir acknowledges that the cultivation of a girl crush isn't always simple. She writes,
[A]s we grow older, finding women to look up to becomes, like everything else, a trickier minefield to navigate. As a journalist in New York City, I've found that media is an especially fraught industry for these kinds of relationships. Looking for a formal "mentor" seems forced; worshiping someone from afar, creepy; deciding one of your friends or co-workers is really cool and doing everything she does, single white female-y. And frenemies and backstabbers lurk behind every door. The intern you thought was interested in learning the ropes from you is actually just interested in taking your job.
However, the bulk of her article turns out to be, not a Lucinda Rosenfeld-style envy-fest, but a sweet exploration of women's admiration for other women. She quotes attorney Jasmine Moy, who says, a girl crush is "pretty much any woman who is funny and smart and talented and successful and pretty. Crushes are the things you get if you're not the 'I'm jealous, therefore I hate them' kind of person." Several women she interviews report crushes on author/illustrator Luann Shapton. Shapton is an art director at The New York Times, a novelist, an Elle columnist, and the co-owner, with her fiance, of "a beautifully restored farmhouse in North Salem, N.Y." There are plenty of ingredients for haterade here, but Shafrir's interviewees offer only love. "She just seems to have a really lovely life," says one Shapton admirer.