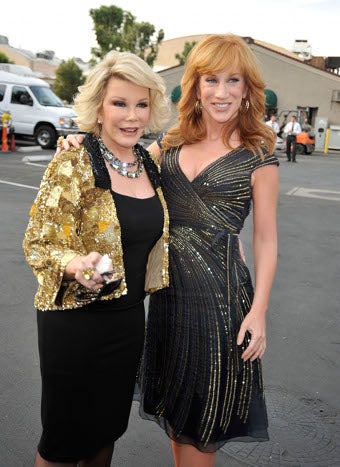 S
Comedians are always fashion wild-cards. And when you consider that the event, at CBS Studio City's Radford Studios, was a roast for "do-as-I-say" outrageousness doyenne Joan Rivers, well...yeah, it was a perfect storm.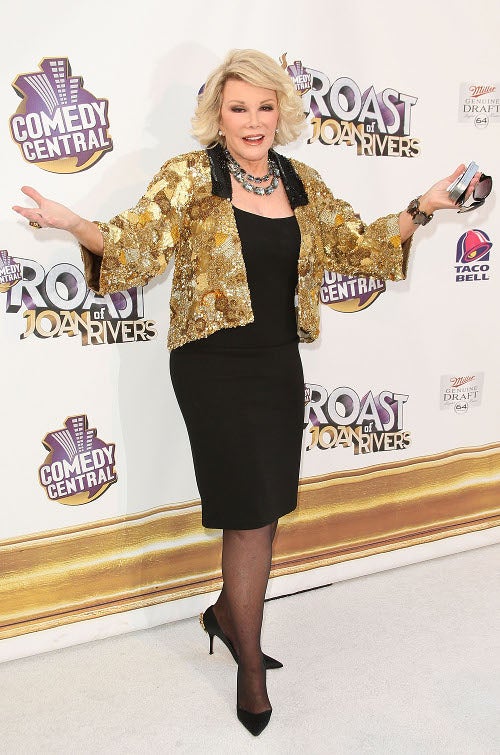 S
Joan Rivers, under the circumstances, was wise to play it safe - or her Nancy-Reagan-as-Trump-Tower equivalent thereof.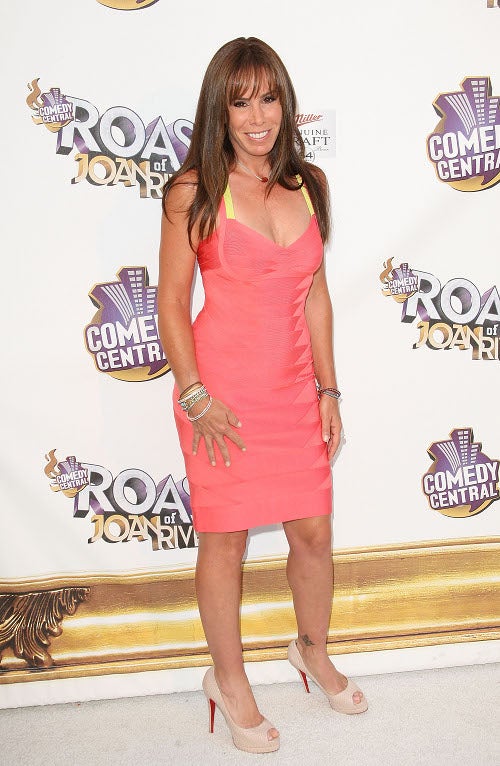 S
I have a certain sympathy for Melissa Rivers as a fellow person with no style or qualifications who still feels confident to hand down arbitrary opinions of celebrities' outfits. The difference is, I have nowhere to wear wouldn't wear anything so utterly expensive predictable as bandage plus Louboutins.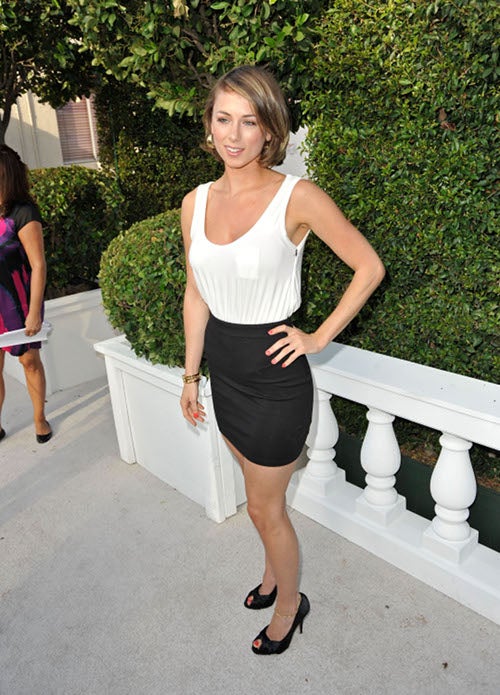 S
I am confused by Iliza Shlesinger's top. I like high-low as well as the next guy, but this has a middle-school-boy's conscientious tucked-in look.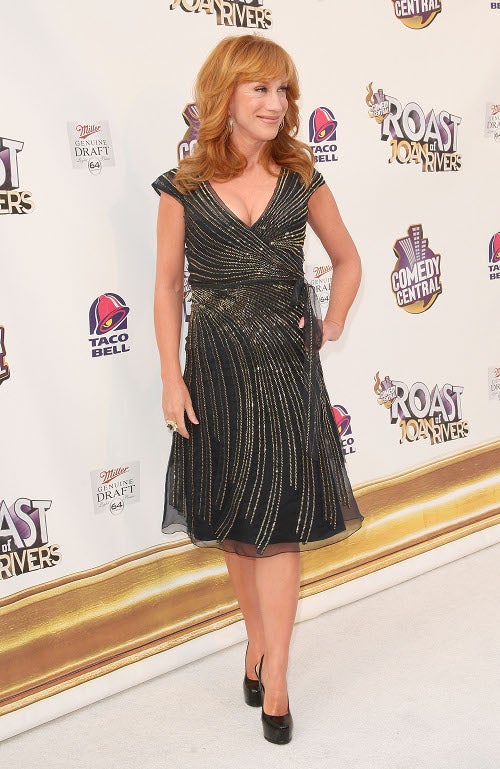 S
I'm just gonna say it: I love Kathy Griffin's dress.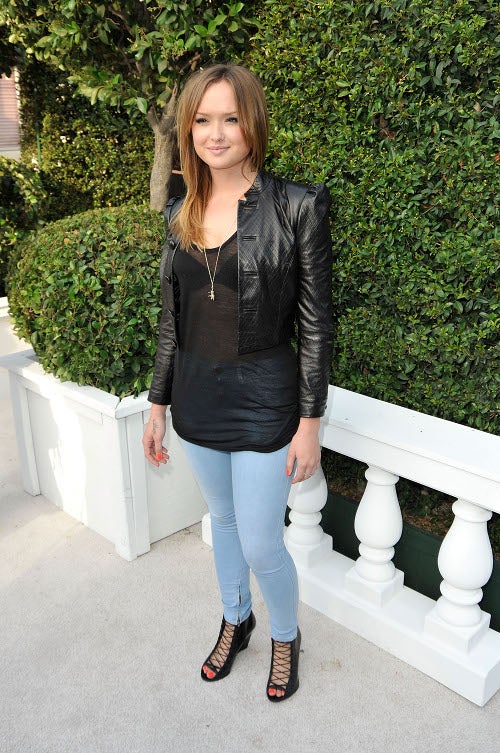 S
Kaylee DeFer is probably taunting Joan Rivers by wearing this getup on a night when she can't criticize it! Ha! Roast, indeed!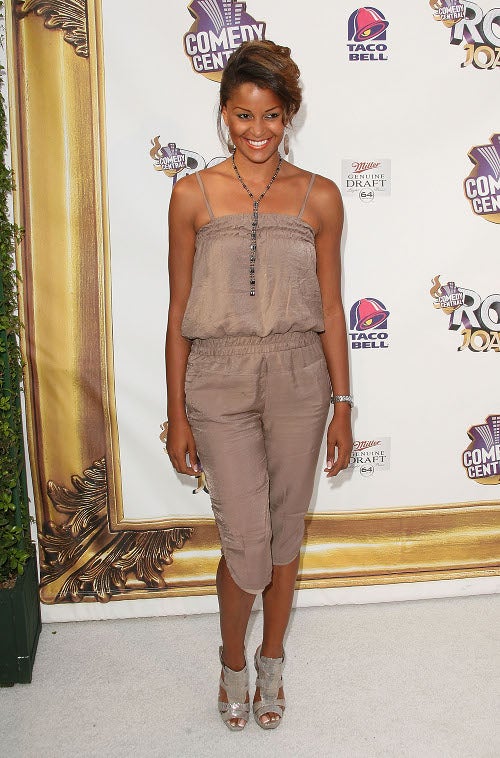 S
I'm so ready for this pajama-onesie trend to end; I have a particular aversion to "comfy" things that actually look really hard to wear. That said, Claudia Jordan looks pretty good.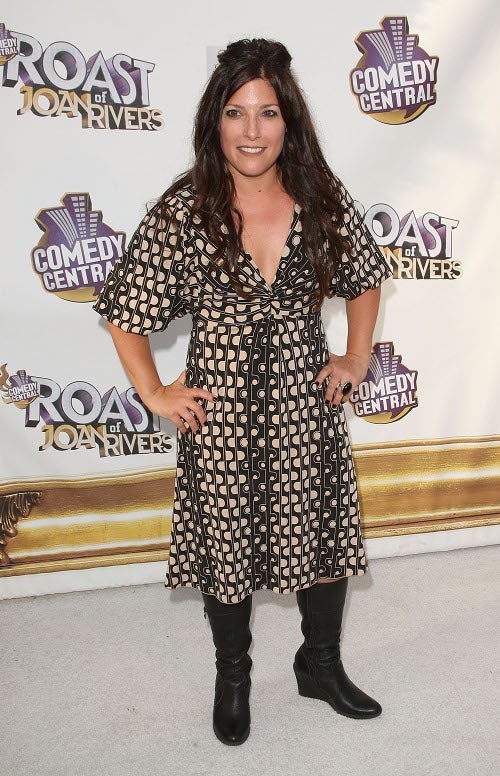 S
Rebecca Corry's boot-breakout seems premature to my Eastern eyes, but maybe the seasons aren't acknowledged in L.A.?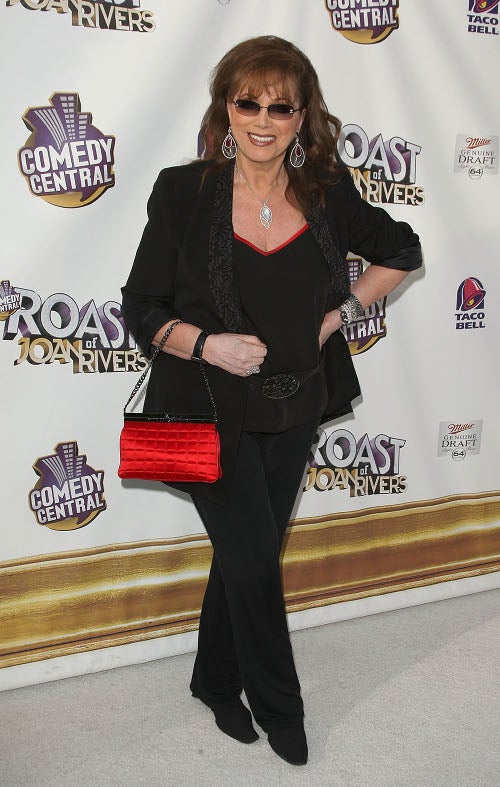 S
Jackie Collins always wears the perfect "Jackie Collins" uniform. You can just smell the "Poison" from here.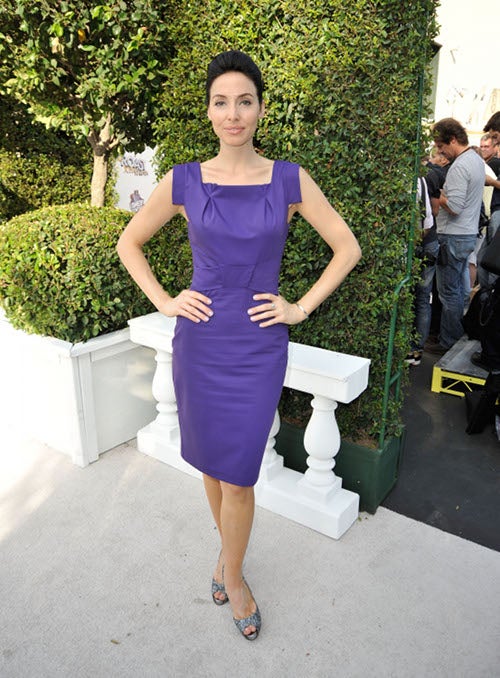 S
As we know, I have a particular aversion to purple, with its echoes of wizards and Lisa Frank. And yet, I like sharp, sleek little cotton dresses like Whitney Cumming.' What to do?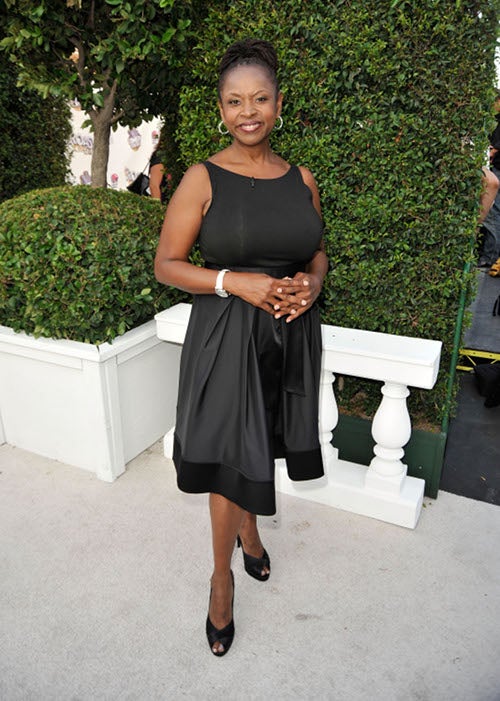 S
Maybe I'd have gone for a slightly more open neckline on this LBD, but man am I digging on Robin Quivers' shoes - and am unfailingly struck by her commitment to off-air class!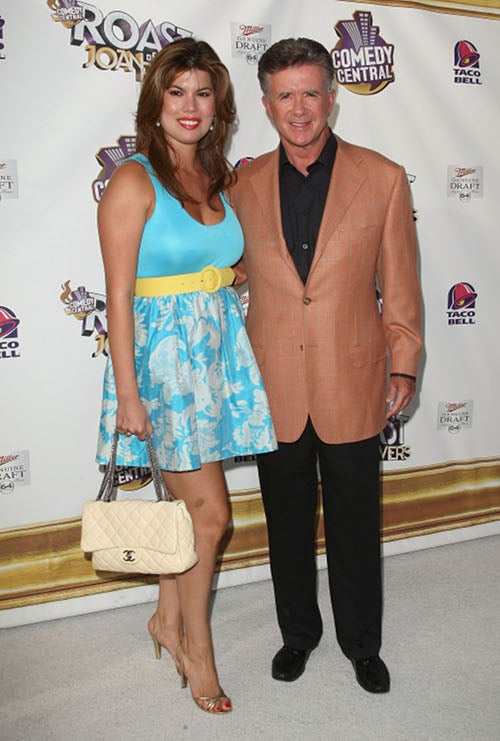 S
I hate when people's dates aren't identified. Like it would take so long to ask? Not that there's anything wrong with being "Alan Thicke's plus one," I guess, but when one has taken the time to cultivate a careful Easter palette, it seems a crying shame.


[Images via Getty]