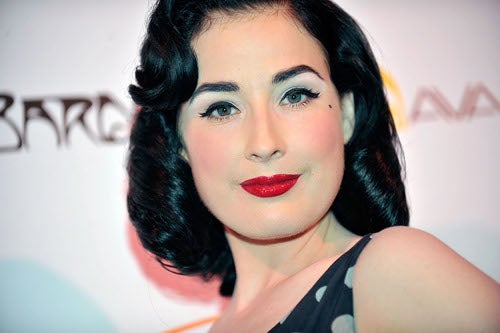 S
Dita Von Teese is the new face of Cointreau - her ad on their site is totally stylish! - and last night she perfomed and introduced the 'Cointreau Teese' at Hollywood's Avalon for Jewel, Margaret Cho, Solange Knowles, and...Perez Hilton?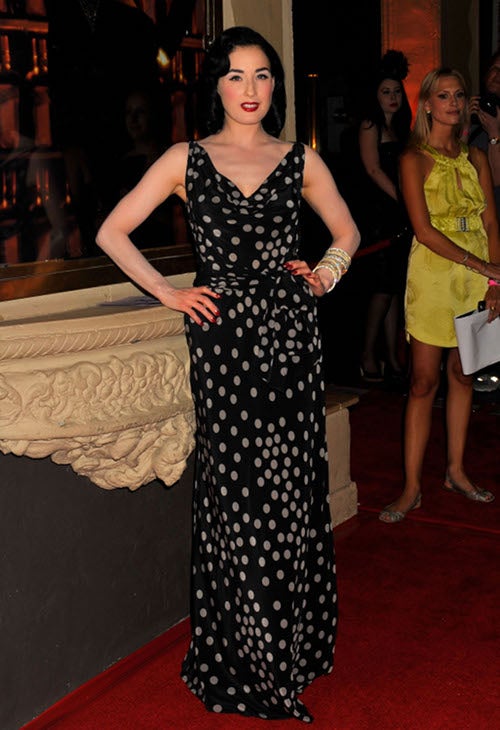 S
When Dita von Teese is in full deco mode - well, there's simply no arguing! She's Nora Charles fab.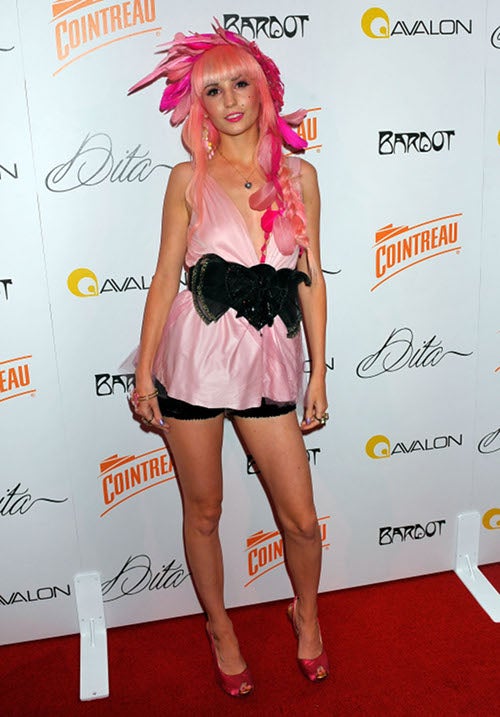 S
Audrey Kitching is, apparently, a "Model, Hairdresser and 'Scenequeen'" and if her goal was attention, her confectionary coif is achieving it!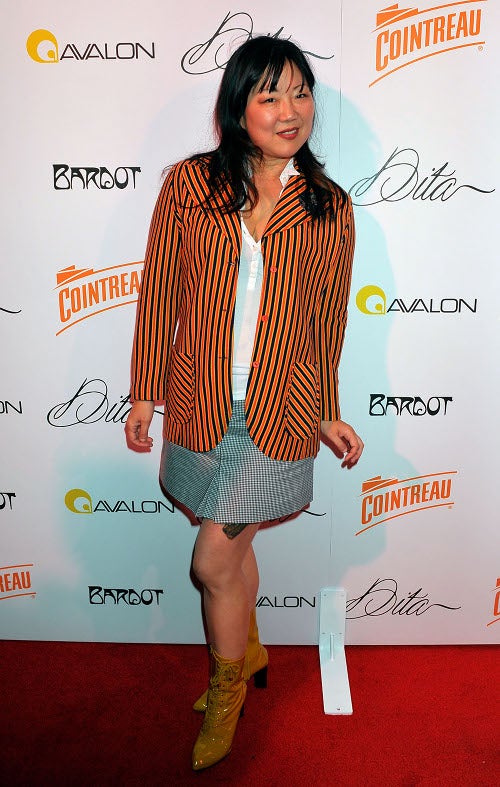 S
Margaret Cho manages to look adorable in the face of considerable sartorial opposition - including a jacket that looks like it was borrowed from a member of the original Princeton a cappella group, "the Tiger Tones," whom I once saw perform "Goodbye My Coney Island Baby" at a summer program.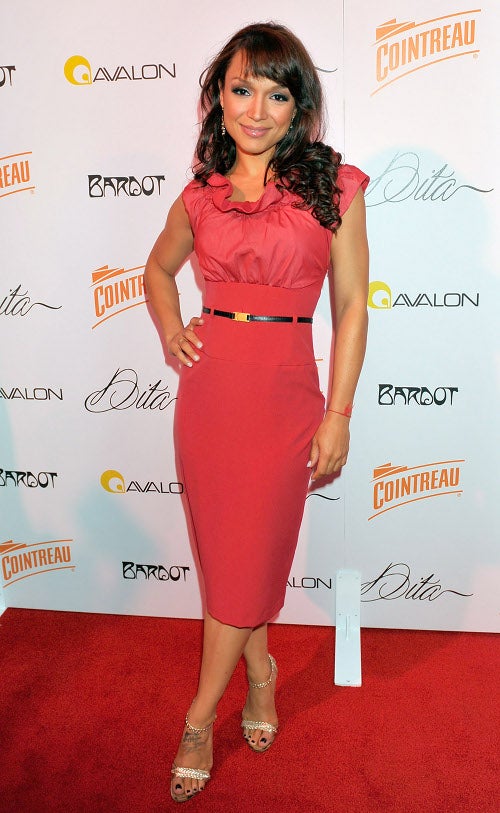 S
Mayte Garcia is stunning, I adore the shape of this skirt and the "Think Pink!" esprit of the whole shebang. But there's something oddly peasant-blouse-y about the bodice, and I'd love to see a different shoe.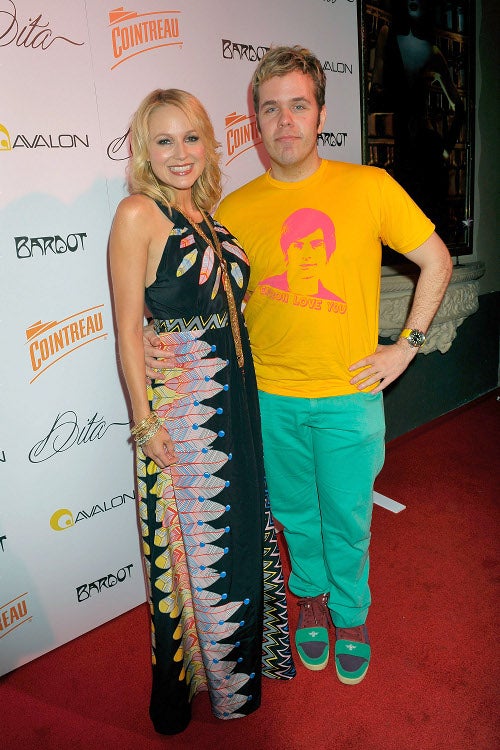 S
Jewel does realize she's standing next to Perez Hilton, right? Or does she just think he's a dude with a love of Cross Colors? Either way, love the fixed deer-in-headlights smile.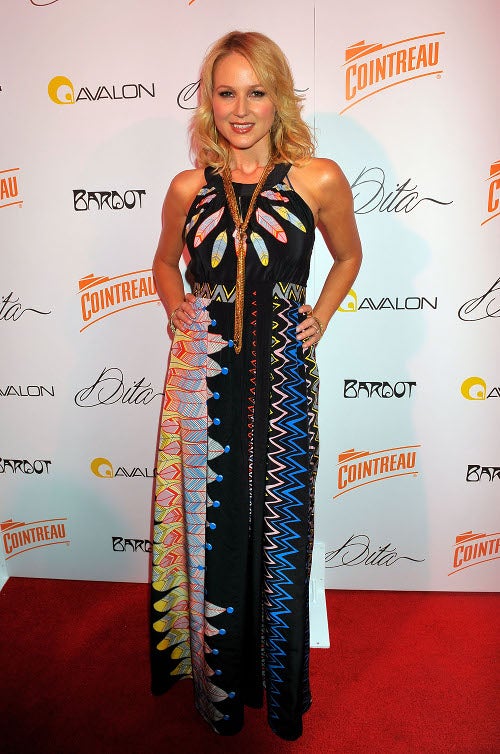 S
Relief! What say you about Jewel's cross-cultural melange?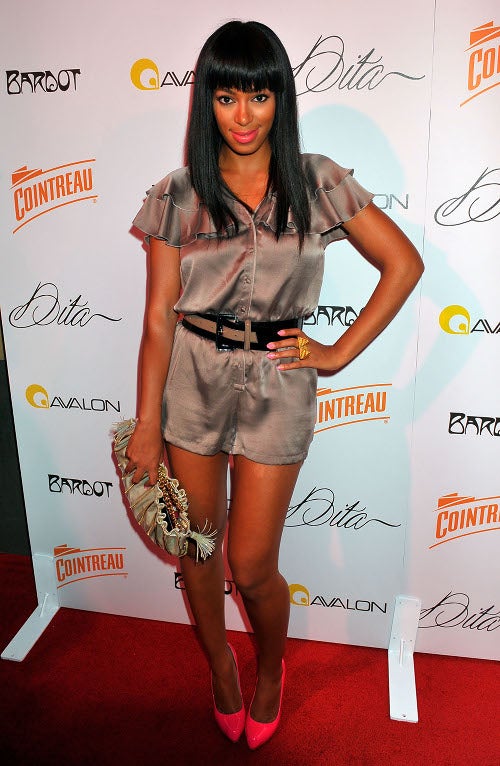 S
Solange Knowles: My Man Godfrey on top, Studio 54 on the bottom!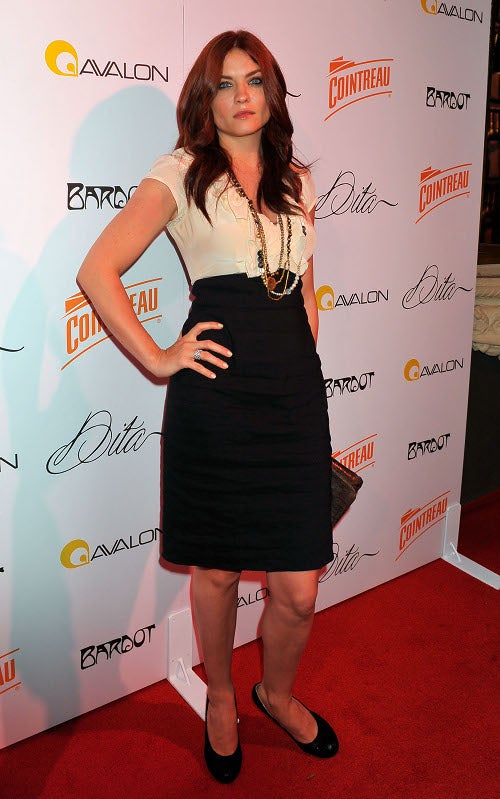 S
Jodi Lynn O' Keefe's getup may be sweet, but she's not messing around! Backing...away...slowly.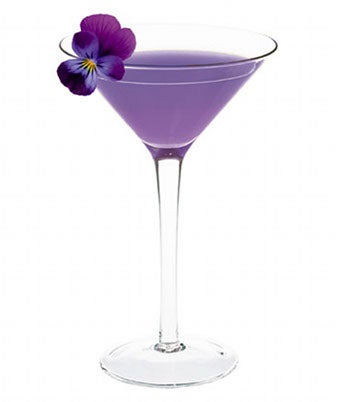 S
This is Dita's original cocktail, the "Cointreau Teese:
4 cl (1 1/2oz) Cointreau
2 cl (3/4oz) Apple juice
1,5 cl (1/2oz) Monin violet syrup
1,5 cl (1/2oz) Fresh lemon juice
Frost ginger around the rim of the glass


[Images via Getty]