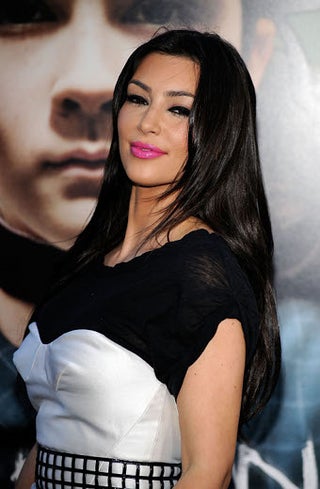 S
When you hear the words "Orphan premiere at the Mann Village Theater," you're probably expecting freaky kids and chills. But shirtless dudes? Leather pants? Kim Kardashian? That's a whole different kind of scary.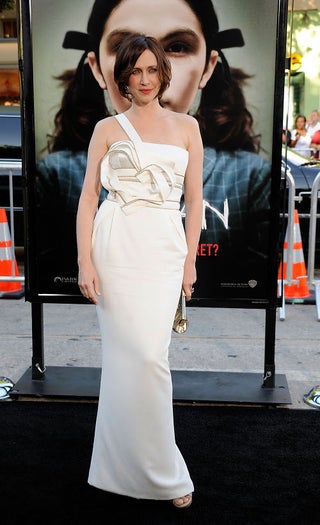 S
In case you can't tell, Vera Farmiga's gown is trimmed with an exposed-zipper origami heart of sorts.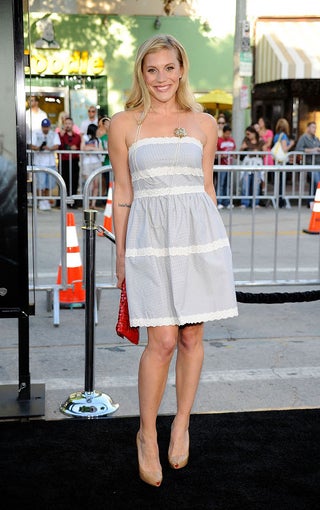 S
Could Katee Sackhoff's dress be any sweeter and more innocent (besides the tightness in the bodice, that is)? She's just setting herself up to be mauled by a possessed orphan!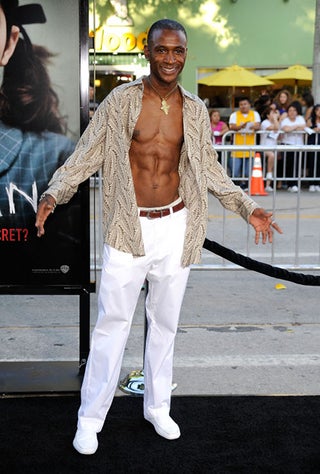 S
I have no idea what the dress code was for this event, but I'm gonna go ahead and guess this wasn't it. (Tommy Davidson)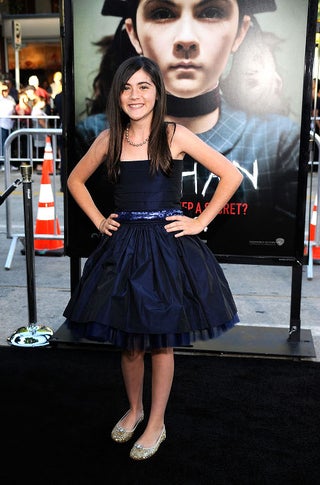 S
I always wonder how kids like Isabelle Fuhrman feel about having their freaky movie incarnations splashed all over posters; here's hoping she gets a kick out of it. Digging her Odille getup!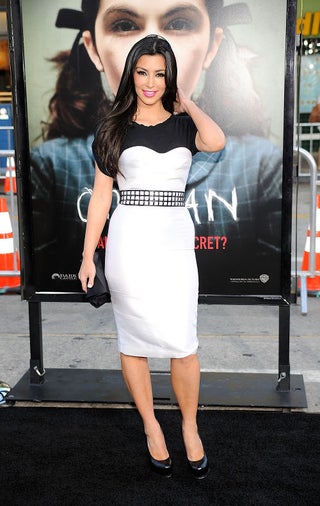 S
In case you're wondering, yes, Kim Kardashian's wearing a dress over a tee. And yes, there's a shot where a photographer caught her adjusting it, which is what one assumes such a getup would require. Amongst other things.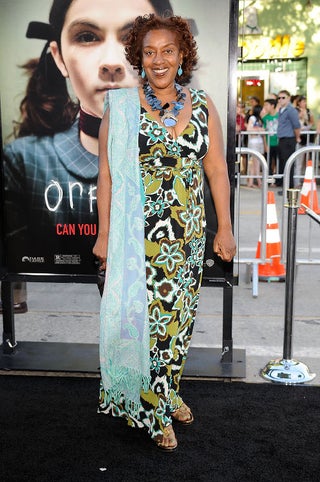 S
CCH Pounder, in addition to an awesome name and some seriously important activism to her credit, has the presence to pull off: 1. Huge pattern 2. Huge necklace 3. Huge stole.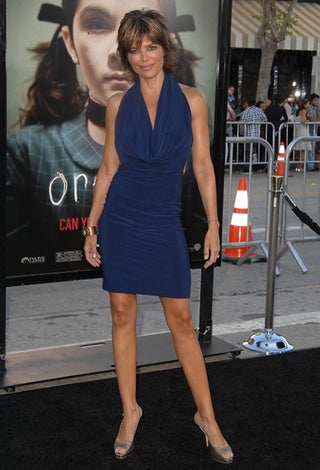 S
Lisa Rinna is looking far more demure and less professionally sexy than usual: I approve.
stole.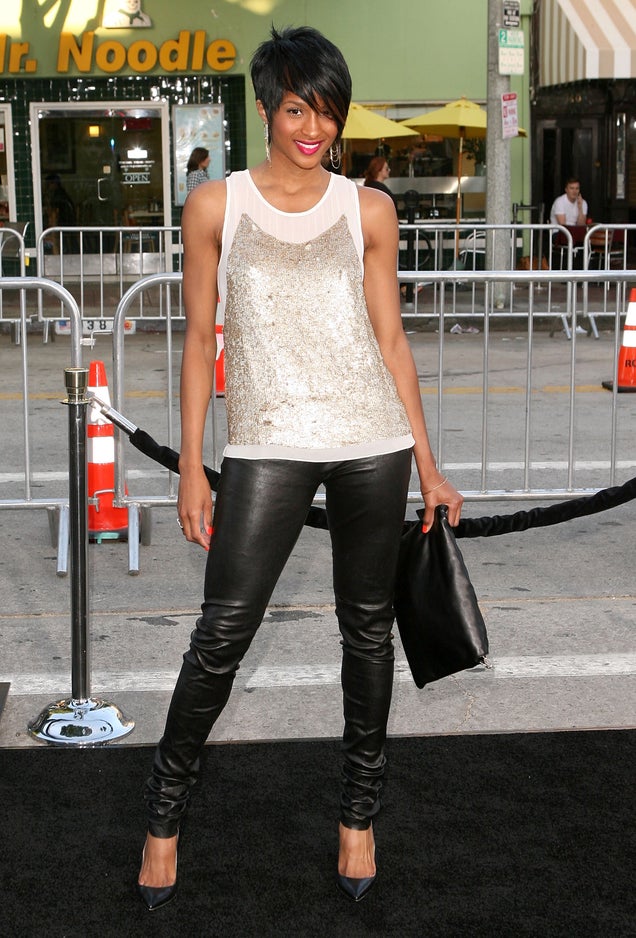 S
Ciara can rock this look, but...isn't she hot? And didn't she have to sit through a movie in those pants? Also, here's something I've always wondered: I have an Irish friend with the same name-spelling who's called KEE-RA. How do parents decide?


[Images via Getty]