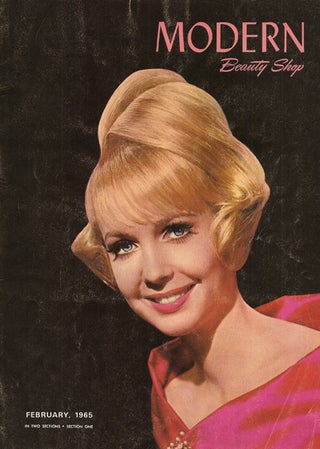 S
This publication was designed especially to be distributed in beauty salons, to hair stylists — in 1965. Inside, the hair is big, structured and stiff — ah, the good old days.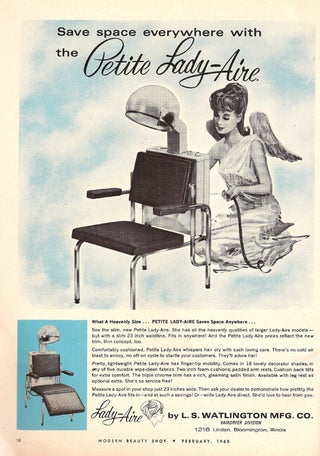 S
The Petite Lady-Aire is a "heavenly" hair dryer with a "slim 23-inch waistline." No, really.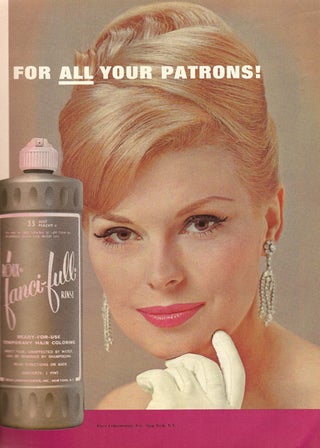 S
Sure, this is directed at the hairdresser. But the word "patrons" along with the lack of visible clothing makes me think she is a Butterfield-8 style high-class call girl. That said, love the hair, eye lashes, gloves and earrings!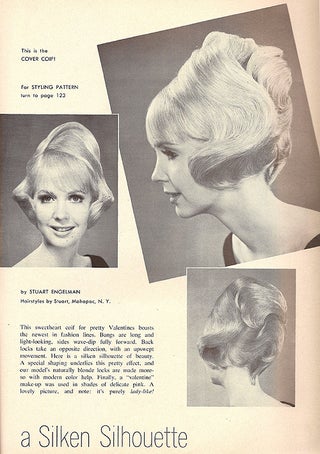 S
The "cover coif" is "silken" and "lady-like." Also: Tall. And ear-disguising.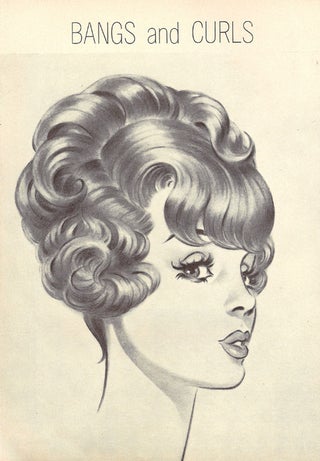 S
The illustrations are charming!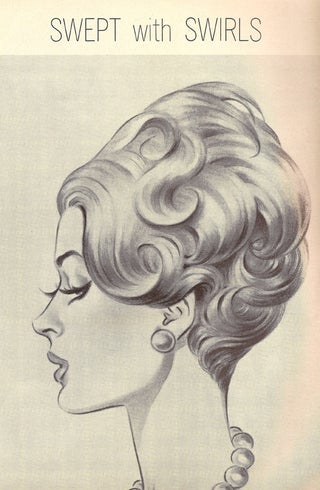 S
And: Rhyming headlines! My fave.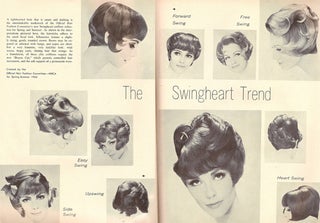 S
"The Swingheart Trend" — some of these bob haircuts are actually coming back, sorta. The upper left one and the lower right one have a current feel.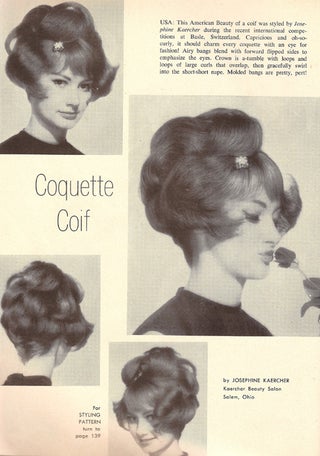 S
The coquette coif, however, is best left in the past.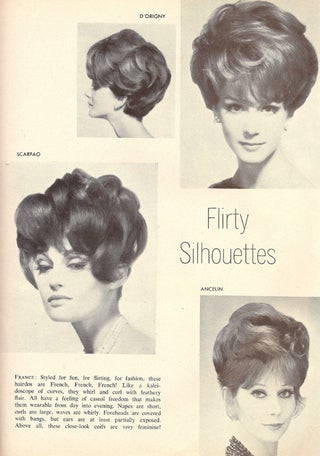 S
"Flirty Silhouettes," also known as "No One Wants To Sit Behind You At The Movies."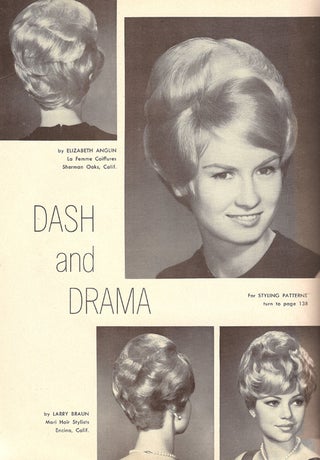 S
The larger picture is the good girl version; the smaller photo is the bad-girl, switch-blade-hiding 'do.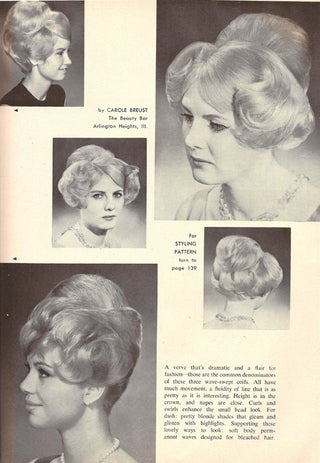 S
Bundt-cake bun? (The model actually looks pissed!)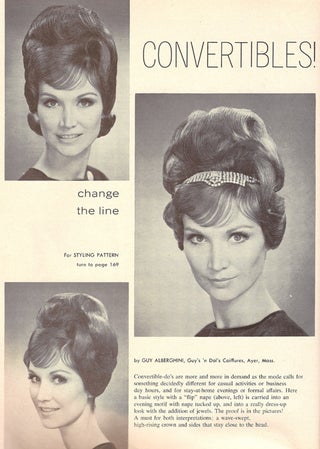 S
Glamour! This style has a touch of Audrey.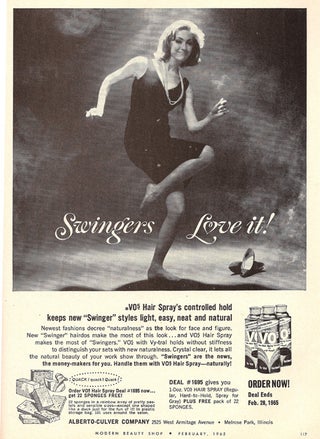 S
"Swingers Love It!" Should we be disappointed or relieved that this doesn't mean what we think it means?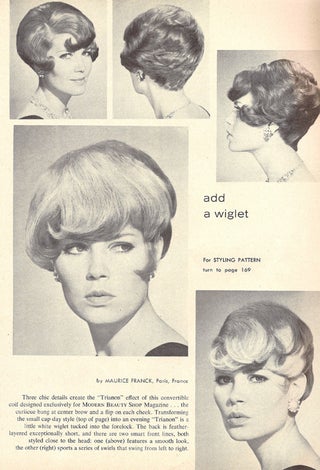 S
Retro sexyface.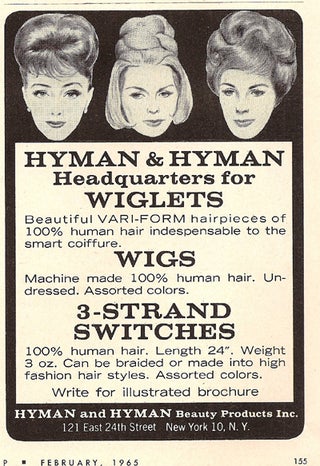 S
Make your own wig/hymen jokes. We'll wait.




Interested in recreating some of these? Follow the easy, illustrated steps!