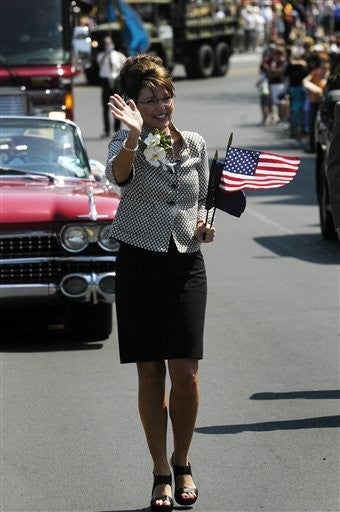 To many, Sarah Palin's resignation was irresponsible, unprofessional, even bizarre. But to Penelope Trunk, it was inspirational! She offers four job tips based on Palin's colossal cop-out — and we offer our own versions, after the jump.
Trunk says: Get out of a job when you're done doing it
We know that the old ways of managing a career aren't working. But it's so scary to try something new. For example, you know you should job hop, but it's not what careers used to be. And it's scary. People are constantly telling you you'll destroy your career if you job hop. [...] I like that Palin refuses to kowtow to the idea that you have to finish a job just because you started it.

We say: Get out of a job before you start it
Actual duties are for losers. Real mavericks "hop" from job interview to job interview, with no actual service in between. The more titles you can amass without actually performing any of the tasks involved, the more successful you are.
Trunk says: Ideas matter, not your resume
We don't need to elect someone based on their resume because the world changes too fast for experience to be a huge factor. On top of that, the internet makes most information available to everyone, so putting in long hours gathering knowledge is not as valuable anymore. [...] Palin knows this, so she's not afraid to break resume rules – like leaving a job in the middle, and aiming for a job largely outside of her experience.
We say: Build your anti-resume.