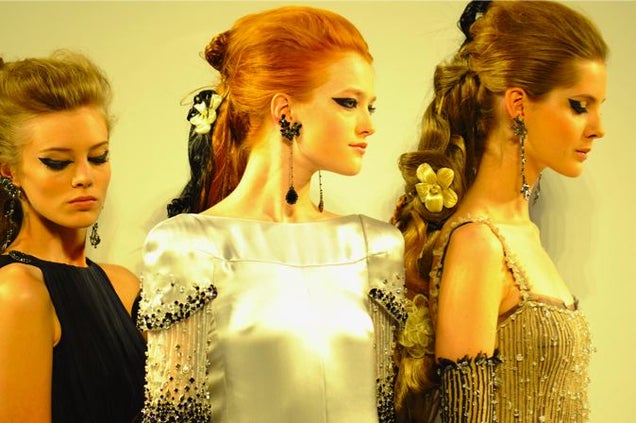 S
Karl Lagerfeld's last Chanel couture collection, shown in January, was a masterful all-white affair. Remember those hats made of paper? The only problem with having set the bar so high would prove to be clearing it again this season.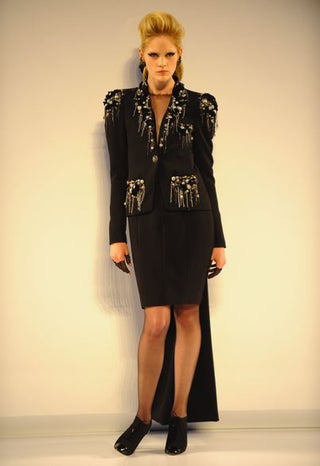 S
And he didn't quite make it.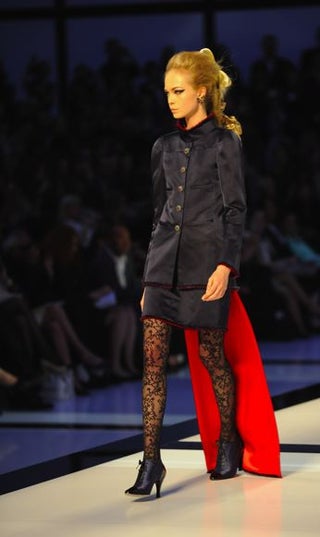 S
Lagerfeld's most consistent gesture was a play on proportions. Far too many of the offerings had short hems coupled with long, trailing back panels — an extreme take on the fishtail hem that manages to combine the body anxieties of the mini with the wearability problems of the train.


S
I feel like Michael Kors telling Daniel Vosovic "I just wanted to rip that little tab right off!" Sensibly, this back panel appears to be attached with buttons. (Although who wants to sit with two rows of buttons down her back beats me.)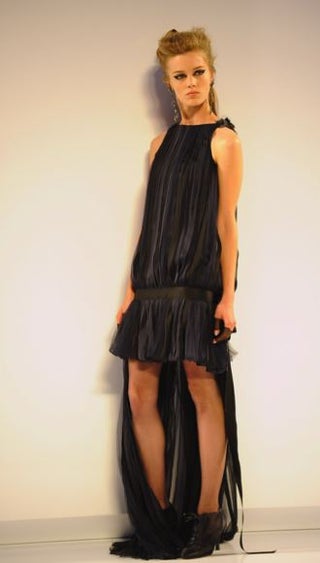 S
Karl Lagerfeld told Times critic Cathy Horyn that he felt long dresses were insufficiently younthful.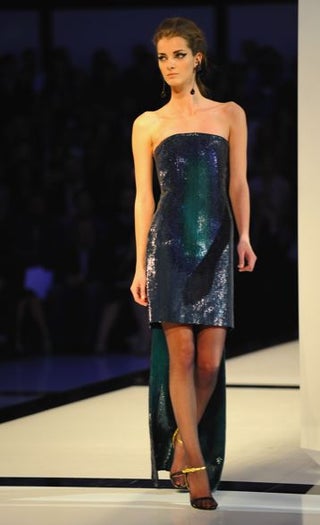 S
The collection was mostly done in dark colors, with red as an accent throughout, and splashes of hot pink.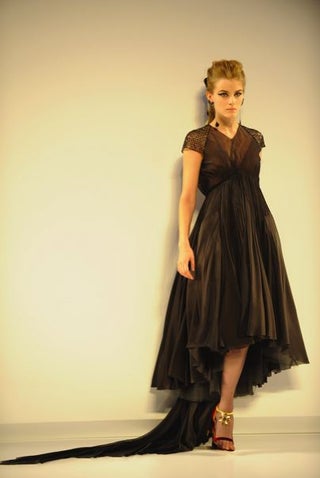 S
Where the designer relaxed his idée fixe into a gentler, fishtail hem shape, the results were more successful.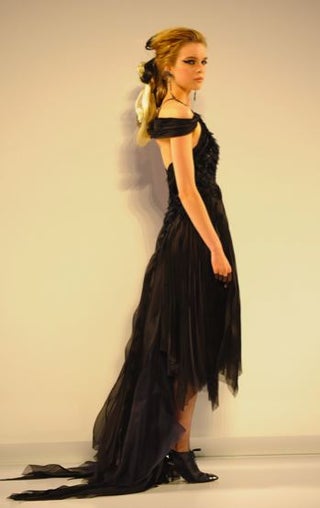 S
This chiffon dress, like the one before it, for example, look beautiful and modern.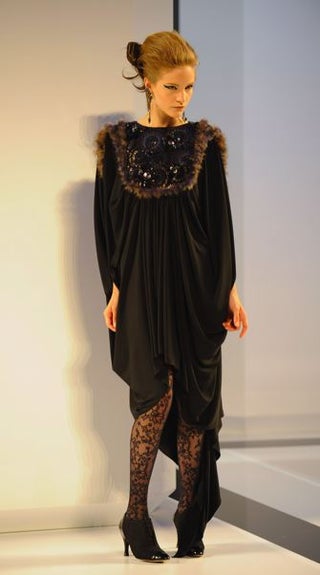 S
Although that wasn't the case for this fishtail offering. A fur-edged sequined yoke? Really?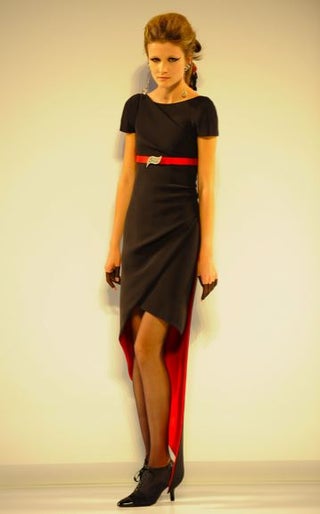 S
Another solid move was to play with the hem length by setting it askew — this spiral-cut black and red dress is absolutely stunning.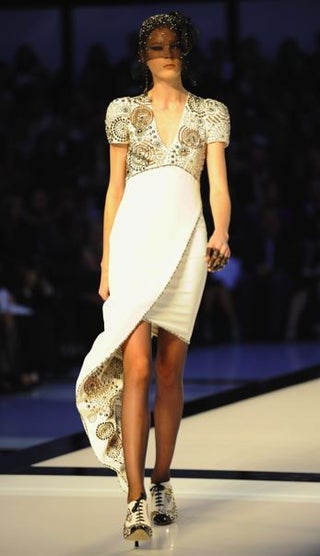 S
Yet this dress works with the exact same shape, and the level of embellishment overwhelms.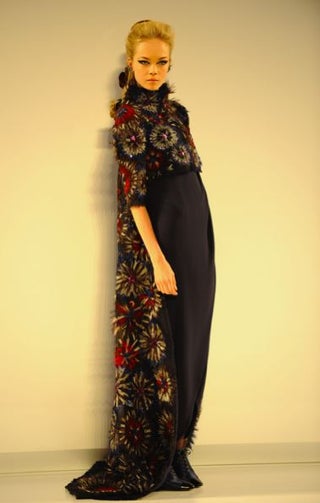 S
At times, the collection had an overt arts & crafts feel. That cape looks like an afghan throw someone's Grandma would crochet — although I think mine would pick better colors.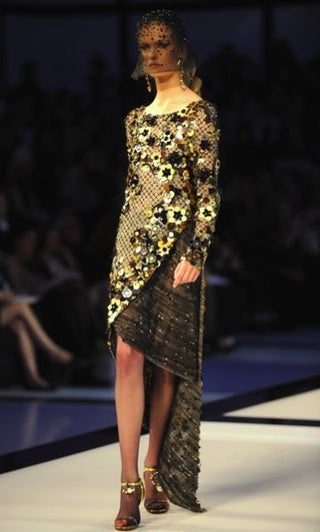 S
Several of the dresses in this tranche had a very grainy, 1970s feel.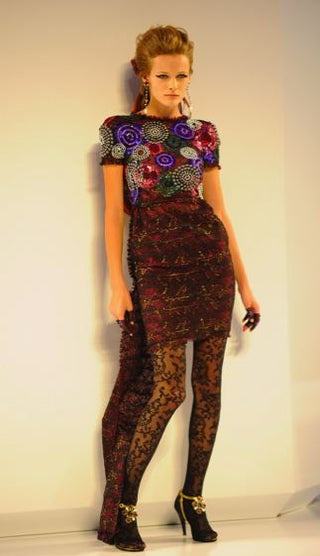 S
One looked new in all the wrong, spangled ways.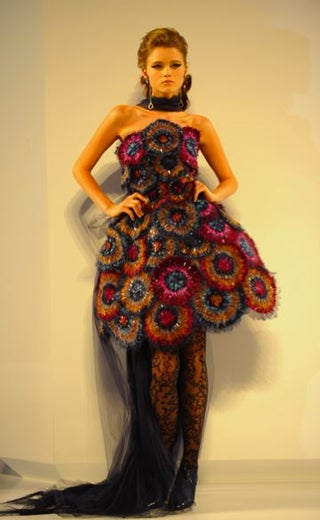 S
And one? Looked like it was made out of the Lorax.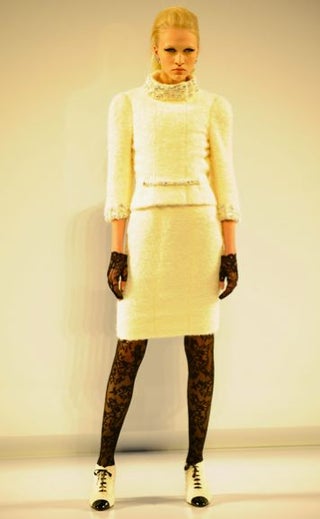 S
Even the suits, Chanel's signature item and ordinarily something Lagerfeld brings a lot to, were very hit...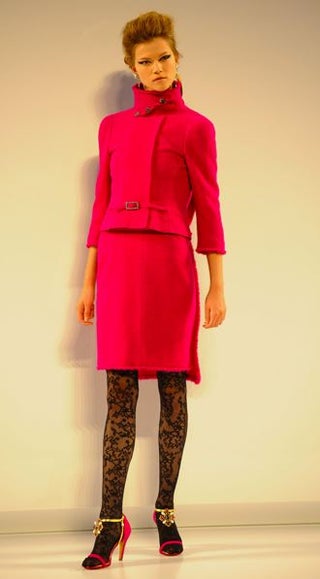 S
...and miss.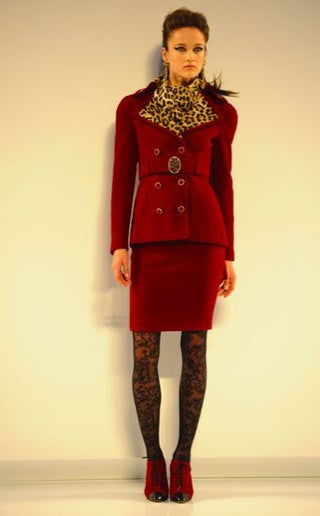 S
And miss again! Red bouclé, leopard print, and black lace tights are far too many colors and textures to mash together.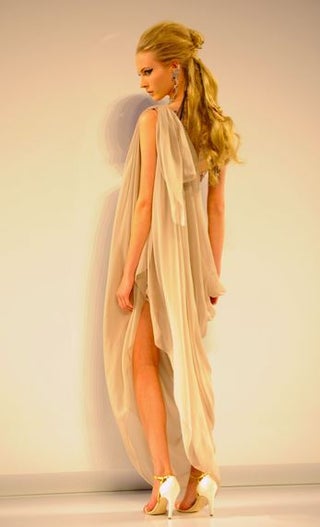 S
There was one lovely, diaphanous beige chiffon dress with an asymmetric hem that didn't feel as aggressive as some of the others.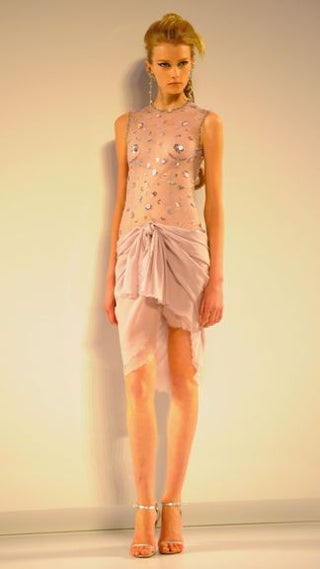 S
Of course, the downside of beige chiffon is that you can look naked.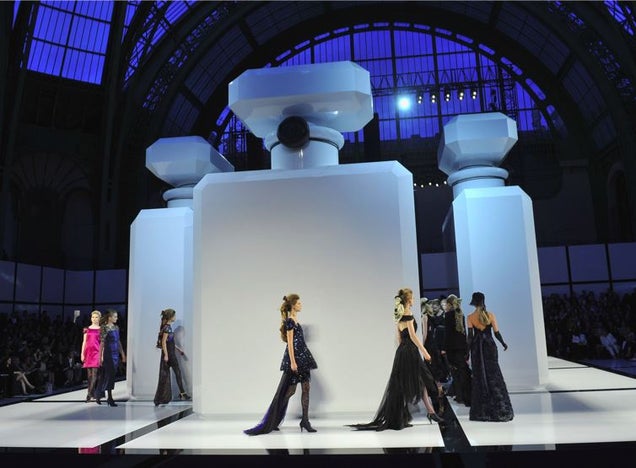 S
The show was held at the imposing Grand Palais. In case you can't tell, those are giant, white Chanel No. 5 bottles on the set.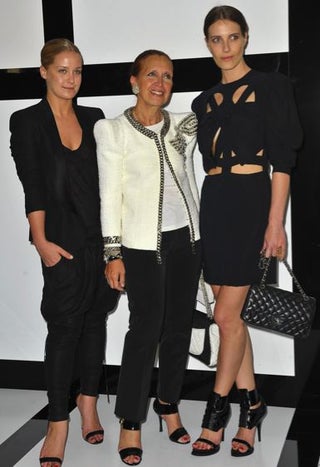 S
I totally want the black cut-out dress the woman on the right is wearing. Also, who knew Danielle Steele, center, attended the couture shows?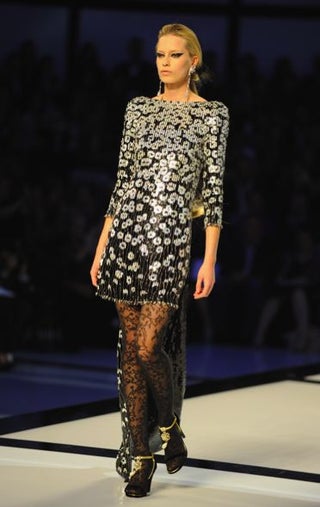 S
Perhaps she was after a little sparkler like this one? (Which, on a dark street corner, could easily be mistaken for Balmain.) Still, it's very nice to see a collection presented with sensible, beautiful footwear, instead of 7" platform shoes.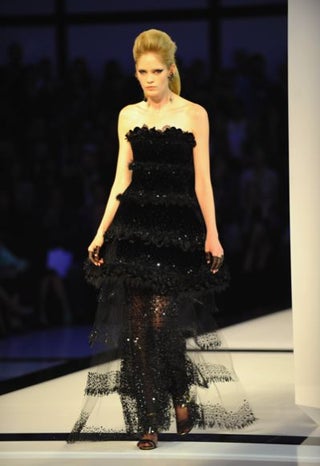 S
Incidentally, when Lagerfeld did give in and go long, even with a range of transparencies as here, the results were often quite lovely.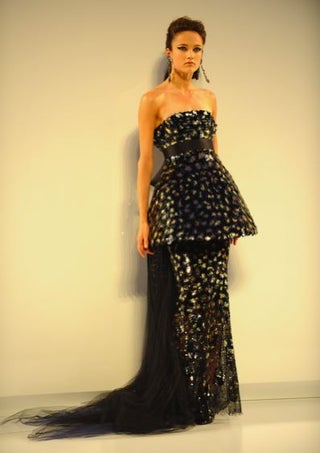 S
This one, too, is gorgeous.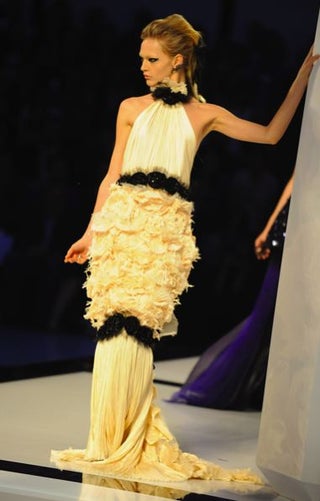 S
And so is this one, although it may be the kind of thing that, if worn by Chanel's celeb clientele, would set tabloids a-muttering about a baby bump.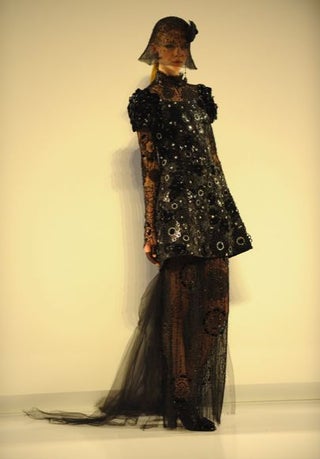 S
And this long one sort of looks like shiny, busy widow's weeds.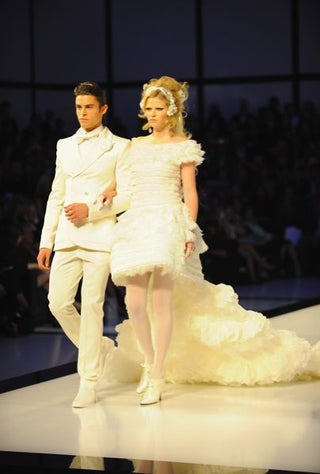 S
For the finale, Lara Stone emerged in a fishtail wedding dress, arm-in-arm with Baptiste Giabiconi. (Brad Koenig is probably crying into a silk shirt somewhere.)