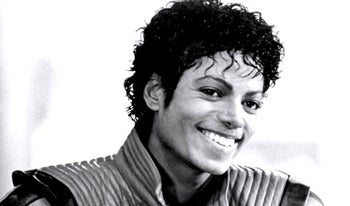 It's the "biggest" story of the day: Michael Jackson's memorial service, that is. The King of Pop's send-off will cost taxpayers somewhere between $2.5 and $4 million - and the media (including Mariah, Usher, and Stevie) is all over it.
And so are we. (Well, I am.) From now until the service ends, I'll be liveblogging the circus (and it will be a circus, or more literally, the warm-up act for the circus: the Ringling Bros. and Barnum & Bailey circus will be opening tomorrow at the same venue). For those who want to "follow" along but are unsure which channel to tune into — ABC, NBC, CBS, Fox, MSNBC, CNN, CNN Headline News, Fox News Channel, E!, TV Guide, TV One, MTV, VH1, VH1 Classic, VH1 Soul, BET, Telemundo or Univision — you can get a breakdown of the coverage here.


3:55 I'm closing the show with this: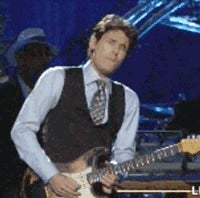 3:40 Paris closed the show by saying that she had "the best father."
3:35 Back-to-back singalong of "We Are the World" and "Heal the World."
Paris, Prince, and Blanket joined in.




3:30 What the hell is this guy's deal?




3:25 Shaheen Jafargholi is singing "Who's Loving You." Anyone else think it's weird that an unrelated prepubescent boy is there?




3:15 Usher sang "Gone Too Soon." He's the first to get down and actually sing to the casket. He cried at the end and it was touching, but the thunderstorm warning in NYC kept fucking up the mood. (Video to come.)




3:00 Martin Luther King Jr.'s daughter said, "If faces can smile…"
We imagined Michael's response, "Faces can smile, silly!"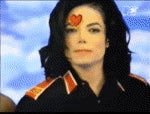 2:59 Jermaine is singing "Smile."
2:56 Brooke Shields is basically talking about having Michael Jackson as a gay best friend. I like it though. It's really touching. "When we were together, we were two little kids, having fun. We never collaborated together or performed together." But seriously, she is ubiquitous.