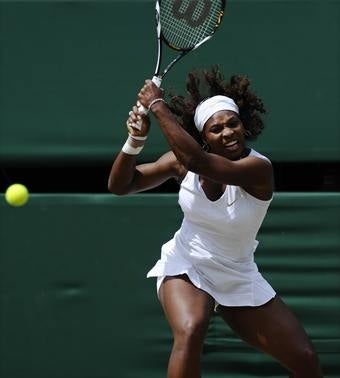 In response to officials' admission that "physical attractiveness is taken into consideration" when making court assignments at Wimbledon, some commentators actually argued that there's nothing wrong with using sex to sell women's sports, but research suggests otherwise.
In his weekly sports column for The Nation, David Zirin writes that many have dismissed the revelation of sexist practices at Wimbledon, and some sportswriters are even defending the practice. L.Z. Granderson, writing in his ESPN column, says that he "found the Wimbledon officials honesty quite refreshing," adding:
Organizers are trying to sell their sport and believe the casual, straight male fan is more apt to watch attractive women-because if they had a love of the game, they wouldn't be casual fans, would they? In a sport in which Anna Kournikova, a player without a singles title, can become the most popular on tour, no one should be surprised by any of this.
As mentioned earlier, Jason Whitlock of Fox Sports was similarly unfazed by the biased practices at Wimbledon. In fact, he argued that the only thing preventing Serena Williams from being as big as Michael Jordan is that she spends too much time whining about sexism in tennis. Instead, she should accept the fact that sex sells and focus on reducing the size of her butt to a more media-friendly size.