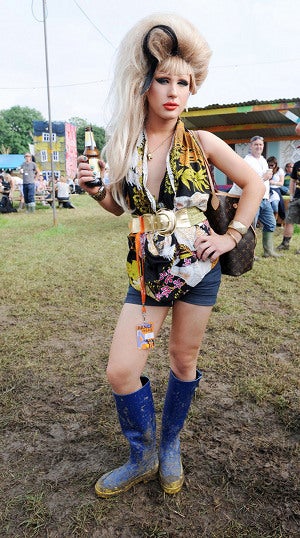 Whether you regard the annual, mud-drenched Glastonbury music festival as the definition of fun or a tenth circle of hell, whether you're a celeb or a drunken punter, everyone's gonna get dirty, and wellies take center stage.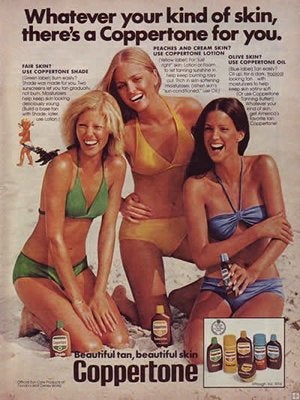 Maybe to celebrate the 60th anniversary of the bikini, this woman is demonstrating its versatility: not just for sun and surf, you can also wear it in chilly, muddy weather and be miserable!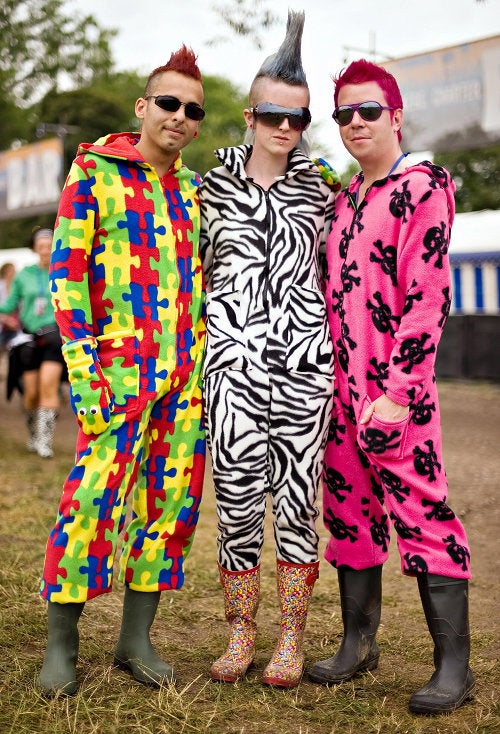 S
Speaking of versatile: classic Hunter wellies can even civilize adult men in psychedelic footie pajamas.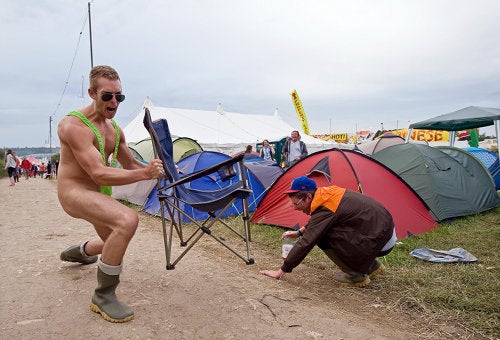 S
Okay, I didn't say their power was unlimited.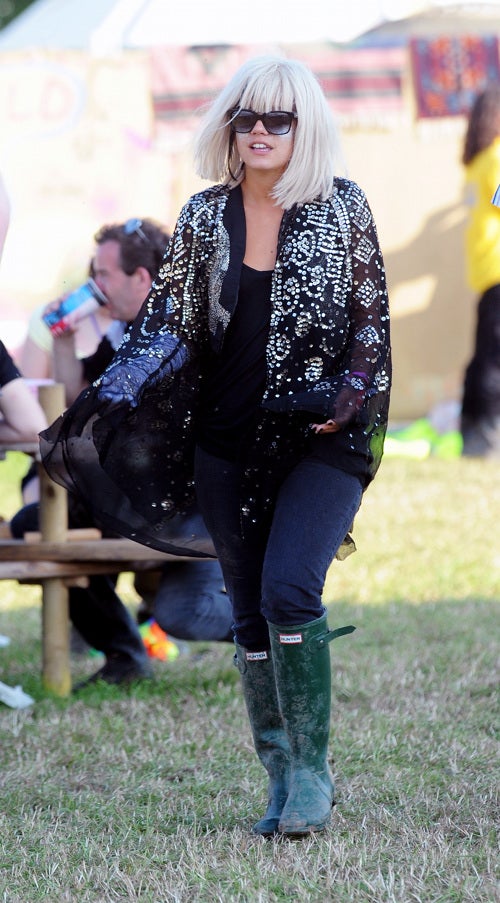 S
Lily Allen, like Brits generally, seems way more comfortable roughing it in the mud than her U.S. equivalent would be.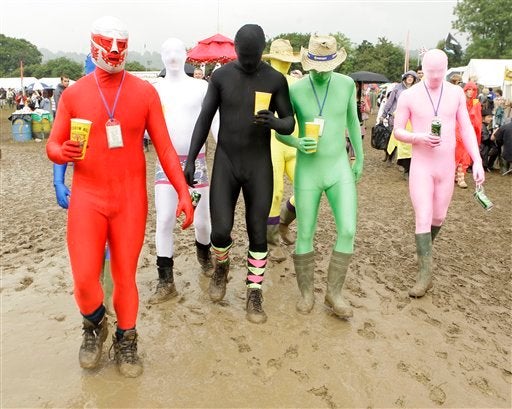 S
Even the Power Rangers are, apparently, not above the effects of mud. Whatever, they're all about the environment in all its guises.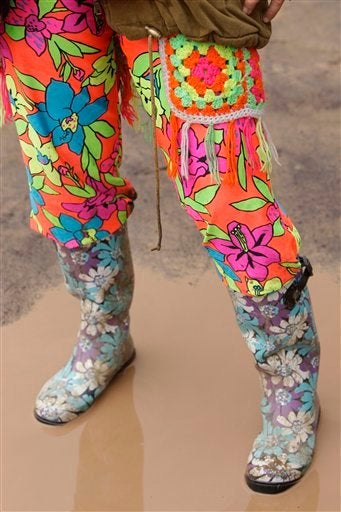 S
Sometimes peoples' wellies mirror their style. Accordingly, this pair is on a bad trip.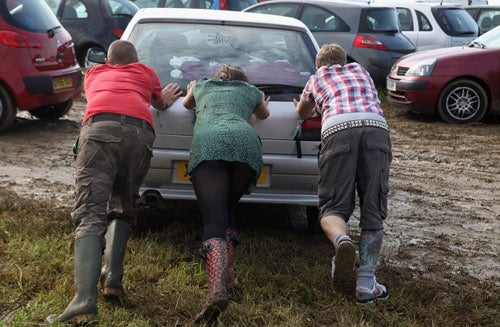 S
The fun just doesn't stop!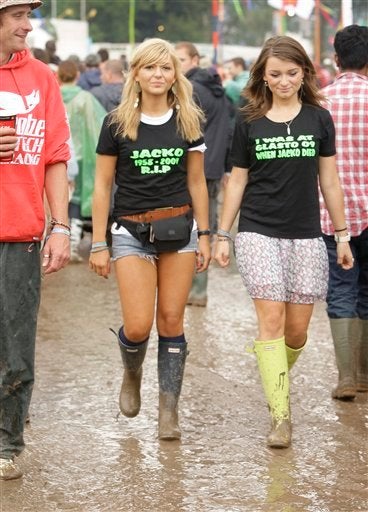 S
These women were at Glastonbury when Michael Jackson died. In case you were wondering. I wasn't.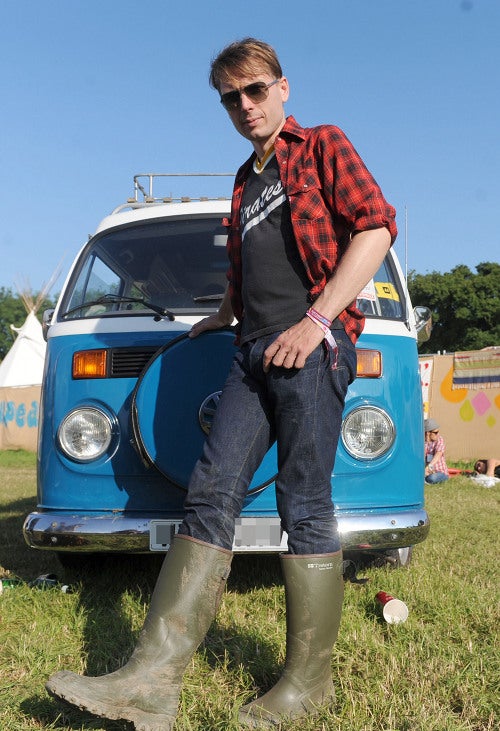 S
Franz Ferdinand's Alex Kapranos: indie cuteness conquers all.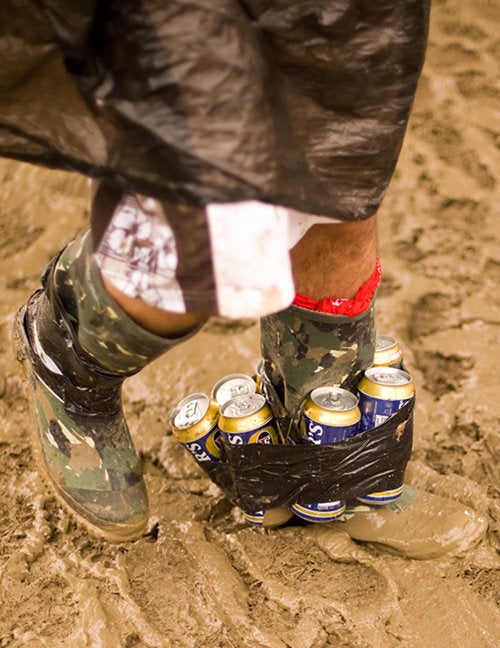 S
Cause...