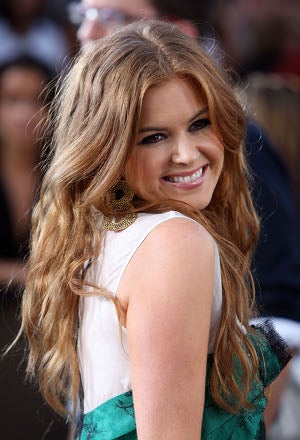 Bruno held its L.A. premiere at the iconic Grauman's Chinese Theatre. So Bruno, Isla Fisher, Christina Ricci, Rosario Dawson and friends, dressed accordingly.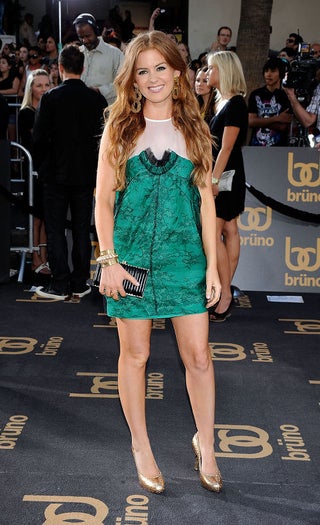 S
Do you think Sacha Baron Cohen is a method actor and Isla Fisher has to actually live with Bruno, or Borat, or Ali G for months at a time? At the very least, she and Olive are living with the Peter Pan hair. Maybe this dress is her revenge.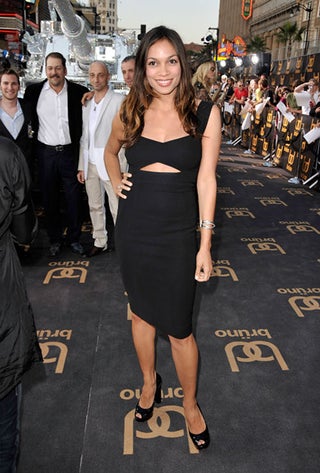 S
The summer of 2009 will see everyone with random strips of geometric tan on their chests and stomachs. If you must do it, though, Rosario Dawson shows how.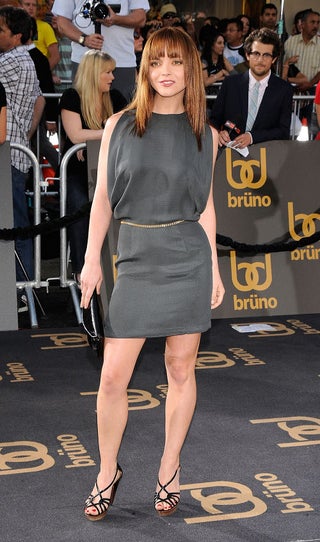 S
Is Christina Ricci's auburn hair for a role? What say you about her LBD? (LGD?)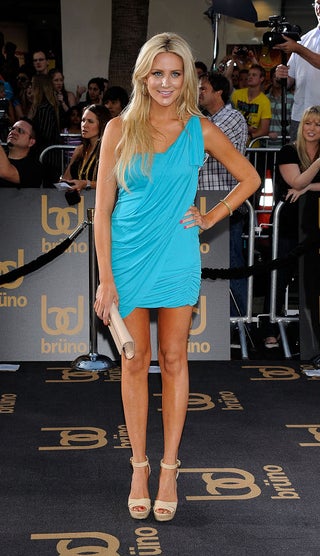 S
Gotta say: Stephanie Pratt's mini may be undistinguished, but it does bring out her eyes! Her mom would be happy. Maybe.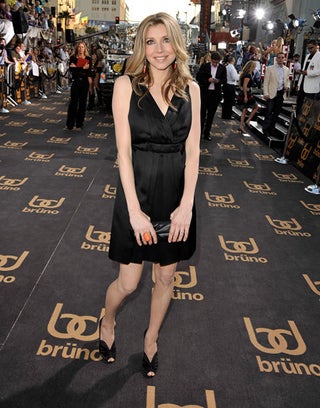 S
Sarah Chalke, for whatever reason, stirs strong passions amongst viewers. I wonder what you will think of her rather unexciting - but inoffensive! - frock?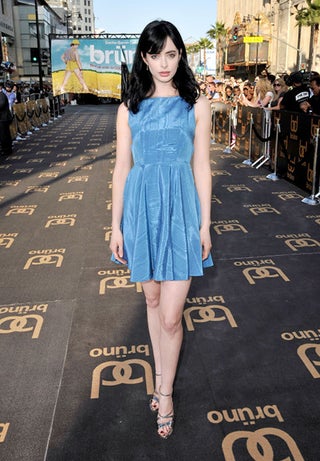 S
Krysten Ritter's taffeta is giving me bad birthday party flashbacks. And her eyes are following me. None of this is any refection on the dress itself.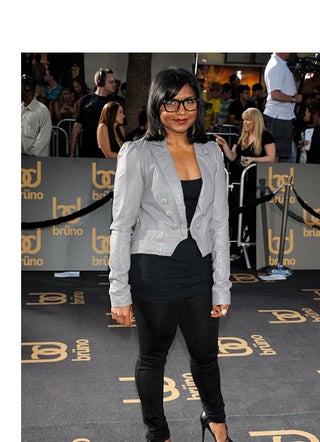 S
Not my favorite look on Mindy Kaling, but digging the specs - and hey, maybe it's a Michael Jackson tribute.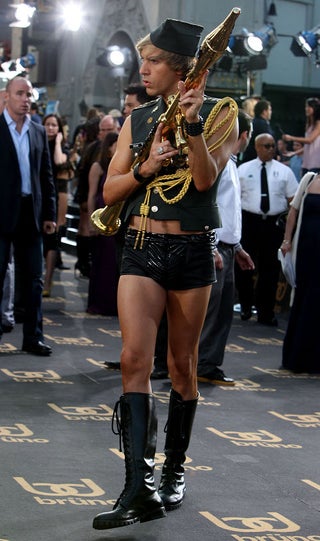 S
And in case you were wondering...heeeeere's Bruno! (Yes, speaking of tributes, that was for Ed.)


Images via Getty