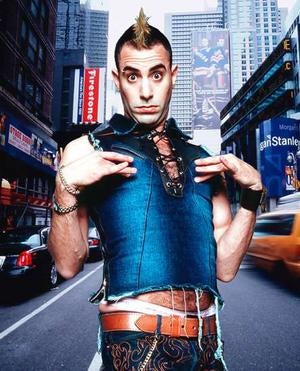 There are so many inaccuracies, statements pleading for correction, and things just plain wrong with Kevin Myers' Irish Independent opinion piece that I almost don't know where to begin. Ha ha, that's a lie! Let me start with the beginning:
Myers might not actually know anything about the fashion industry, models, modeling, designing clothes, fashion magazines, or any of the other aspects of the process by which we, as a species, get up in the morning, take a look in the mirror, and decide how we are going to present ourselves to the world. But he would never let a little thing like ignorance of the topic at hand stand between him and the opportunity to write 842 words of thundering copy about the "fascist industry" and its "Fourth Reich" of gay designers who want all women to look and dress "like a teenaged boy" — or else. There are many things wrong with his views.
Firstly, Alexandra Shulman did not write to designers and tell them she and her magazine would "would no longer accept from them any pictures of skeletal she-models." Shulman's title, British Vogue commissions its own photo shoots, according to its own concepts. What Shulman asked in her leaked letter was for fashion houses to make its sample clothes in a more realistic size, so that when Vogue stylists pull garments for their shoots, the models can fit them. Say what you will of the corroded advertising/editorial barrier in fashion magazines, British Vogue still is not in the business of merely reprinting fashion houses' own images of their wares.