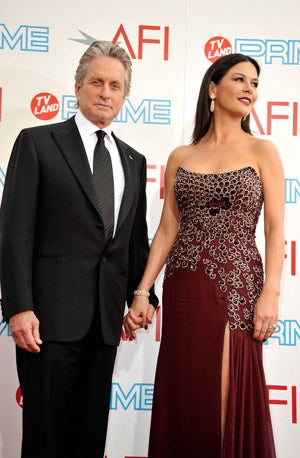 This year's AFI Life Achievement Awards was "A Tribute to Michael Douglas", so obviously, Culver City's Sony Pictures Studios was filled with Mike's iconic castmates, lovers, and stalkers. Oh, and Bai Ling.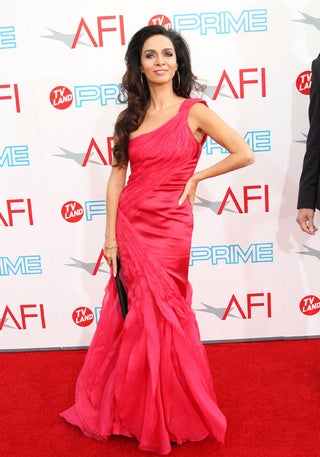 S
The Glam: Claudia Ohana looks the way we imagined glamorous ladies looked when we were growing up in the '80s.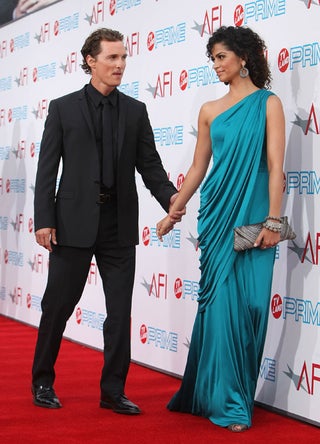 S
The Look of Love: It's like Matthew McConaughey is chasing after Camila Alves' cerulean goddess .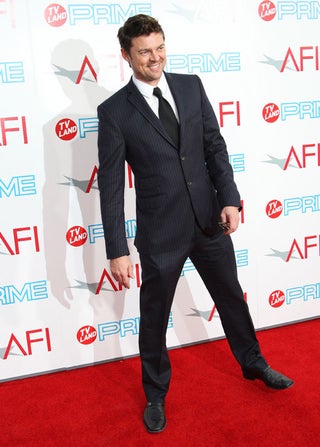 S
The Doctor is In: Can we get a little love for Bones? Especially when he's looking so dapper?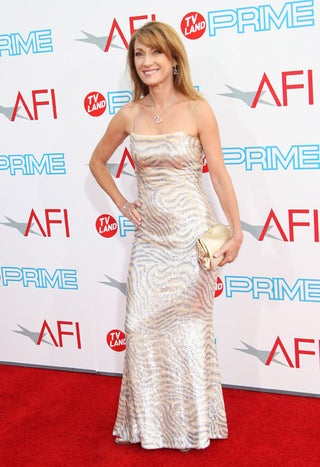 S
Somewhere In Time: Jane Seymour always looks like she's floating somewhere in the late '80s - looking lovely, mind you, but just waiting for that one modern penny that will bring her back.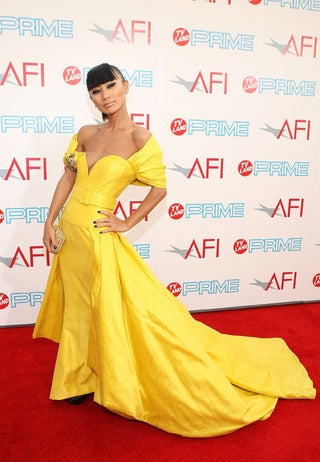 S
The Shocker: Here's what you can say about Bai Ling: she keeps you guessing! Check out this stunning canary confection! Yes, there's a slight nipple risk, but that's just to keep us comfortable.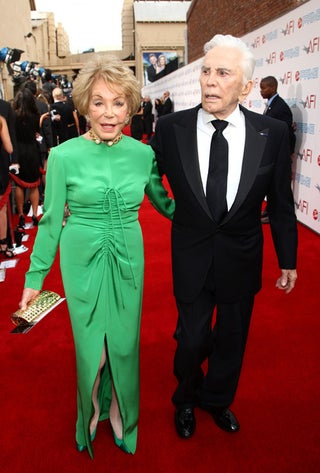 S
Proud Parentals: Give it up for Anne Buydens and Kirk Douglas! How amazing is that green?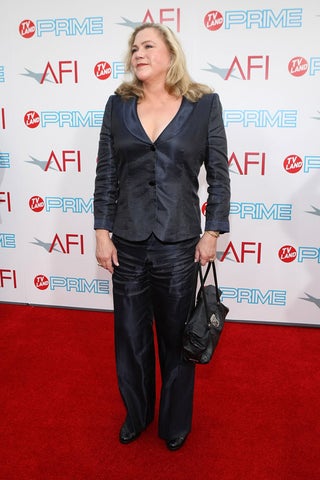 S
Romancing the Stone: Obviously Kathleen Turner had to be here; of course she was. This one time I was at a bar and she ordered a margarita right behind me and re: the voice? Believe.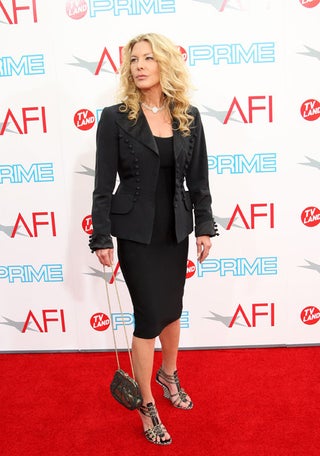 S
Suited Up: Deborah Unger demonstrates the kind of suit "not to wear to an interview." Well, depending on the job.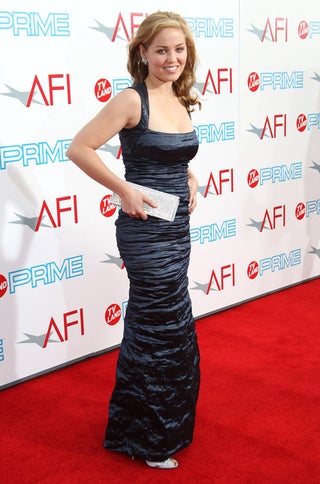 S
The Ruched: Not sure how comfy Erika Christensen is in her textured gown, but it's nice to see her! Yes, it's a little "balloon shades," but really what isn't in these troubled times?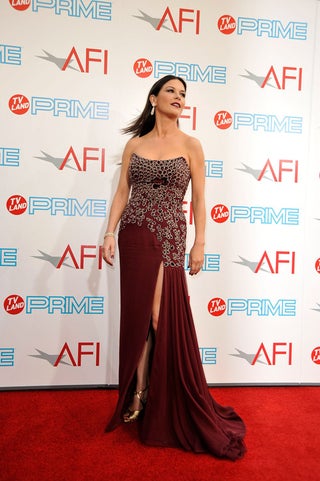 S
Sincerest Form of Flattery: It's almost like, with this gown, Catherine Zeta-Jones is trying to hark back to the era of her husband's greatest cinematic triumphs.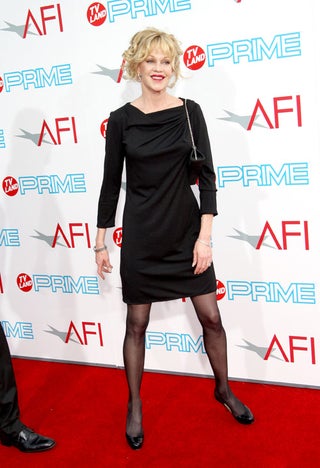 S
What Say You about Melanie Griffith's LBD? Tess-worthy? (Or, more to the point, Katherine Parker-worthy?)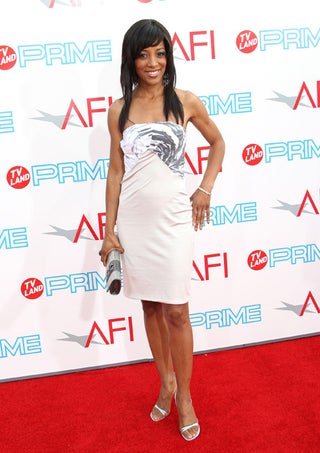 S
And What Say You, friends, about Shawn Robinson's slip of a frock? (As distinct from a "slip dress." You know what I mean.)


Getty" />