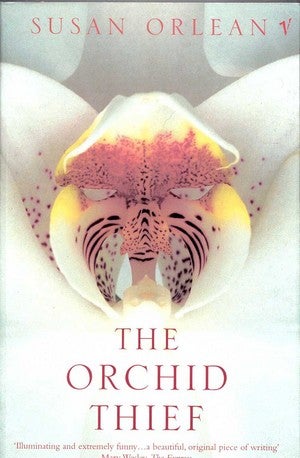 Writer Susan Orlean is generating a lot of discussion with this Tweet: "Is it just an accident there are so few female literary non-fiction writers? The focus necessary plus the travel & odd hours makes it tough."
Choire Sicha at The Awl speculates that (Salon's) "Rebecca Traister is going to be mean to her," presumably over the sexist subtext of the notion that women can't focus, but Orchid Thief author Orlean elaborates thus,
@georgiakral I don't think it's sexist — I think men/women have different styles of focus. Women r better multitaskers, for better & worse.
Aside from the silliness of seeing a New Yorker writer spell "are" like that, this statement is still a little essentialist for my taste. While some studies suggest that women may have some advantage in multitasking, we all know plenty of single-minded women and task-juggling men. And, obviously, both focus and multitasking can be learned. But farther upfeed, Orlean writes,
But 1. Society expects women to do it all. 2. We (I) feel guilty neglecting home stuff. Men I know are more ok with that.
And,
Society would look very harshly at a woman who missed kids' events, etc; men get a free pass on that stuff.
While men don't get quite as big a get-out-of-parenting-free pass as they used to (Michael Lewis has to change diapers now), it's still much more acceptable for a man to put his personal life on hold for work than for a woman to do the same. I've had a lot of conversations with other writers about this, and women almost always report feeling guilty for placing work above relationships — not just with kids, but also with friends, parents, significant others, etc. Anna H. says that when working on her book many years ago, she "had to TELL people that I would not be calling, emailing, socializing for 7 months, and, even though I was upfront about it, I still felt very guilty." Male writers I've talked to, in contrast, sometimes view social life as an imposition, and rejecting it as an almost moral act, a la Thoreau.