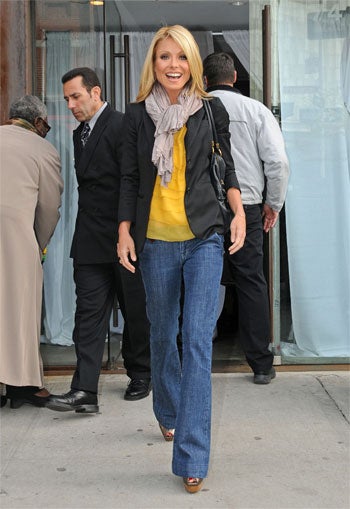 Another day, another story about how hard it is to make plus-size clothing.
Retailers, see, aren't dumping plus ranges because they don't want sweet ca$h money from fatsos — they're ditching them because of contracting consumer spending, patternmaking costs and production expenses. But how well do these excuses hold up?
As you might have heard, plus-size clothing has been one of the early casualties of the recession-plagued American fashion industry. Ellen Tracy has gotten rid of its plus-size division, and Ann Taylor and Ann Taylor Loft have joined retailers like the Gap and Banana Republic in only selling sizes 16 and up online. The ostensible reason? Lack of demand and higher costs. This is despite the fact that the "average" U.S. woman is a size 14, and the fact that an interest in fashion knows no size. With each new move to take plus-size clothing off the shop floor — or out of production altogether — we are told that designing and manufacturing plus-size clothes is simply too costly in current market conditions.