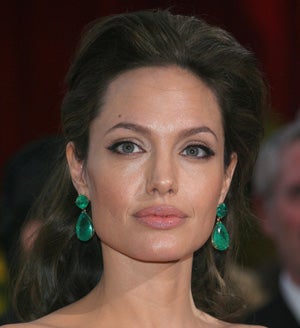 Today, Angelina Jolie writes for Time, "Friday is a defining moment in the history of justice." Why? Because the U.N. Security Council is getting the (obvious) results of the International Criminal Court investigation into Sudanese President Omar al Bashir.
She writes:

The evidence the prosecutor has presented is clear and compelling. Millions of people have been displaced; hundreds of thousands have been killed and, at the center of it all stands Sudanese President Omar al Bashir who has been indicted on seven counts of war crimes and five counts of crimes against humanity.
One of those crimes, in fact, is the use of rape as a weapon of genocide, which is the laws first use.