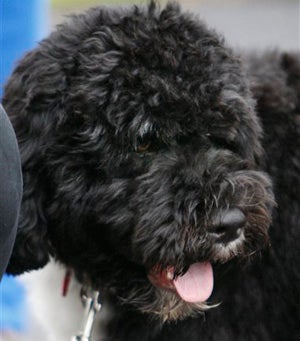 As part of a 2-hour NBC News special airing tonight, Inside The Obama White House, anchor Brian Williams got some face time with the Obamas' puppy, Bo. Which means, of course, that we have video of Bo with Barack and Michelle Obama... and you know who steals the show.

First up, a little one-on-one with Bo:


Then, of course, there's the leash tangle (and Michelle's puppy-talk voice):


And then, I swear, Brian Williams asks Barack Obama to "sum up" his dog. So they shake.


It might not be hard-hitting journalism, but it's pretty adorable.