The 18th Annual MTV Movie Awards, held at Universal City's Gibson Amphitheatre, always has the same formula. Basically: Everyone in the world + absurd clothes = red carpet magic.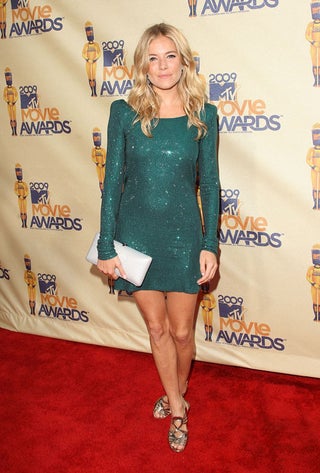 S
The Good: Sienna Miller's tunic, while somewhat reminiscent of the Kate Moss for Top Shop collection (which is v good), is cute and fun in that MTV Awards-apropos way.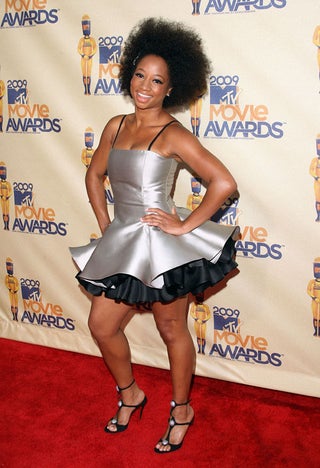 S
The Good: Again, how fun is Monique Coleman's futuristic majorette?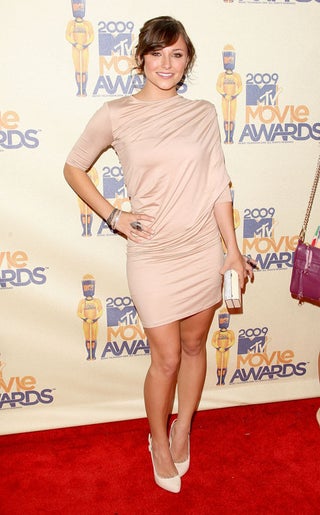 S
The Good: Briana Evigan's neutral jersey may be one of the most sedate numbers on the red carpet, but it's also one of the prettiest.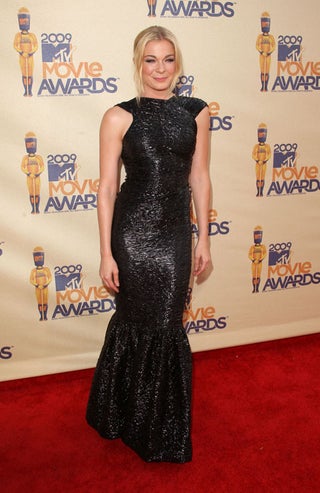 S
The Good: LeAnn Rimes' wicked queen getup? Rock on.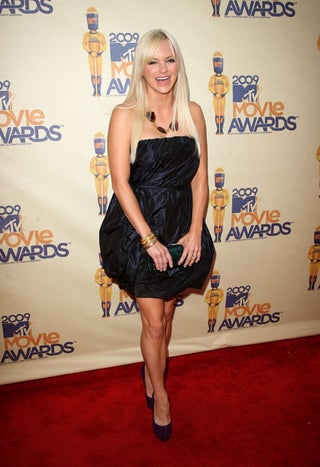 S
The Good: Aw, is Anna Faris' adorable puffball a tribute to Lacroix?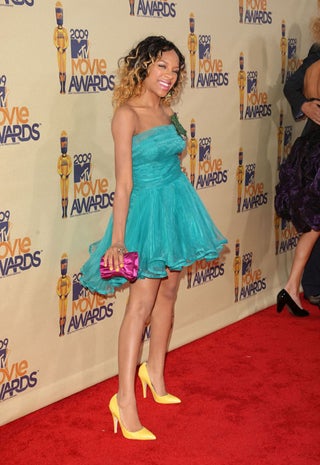 S
The Good: Okay here's another one that you couldn't get away with on a network red carpet: digging Lil Mama's Lisa Frank palette!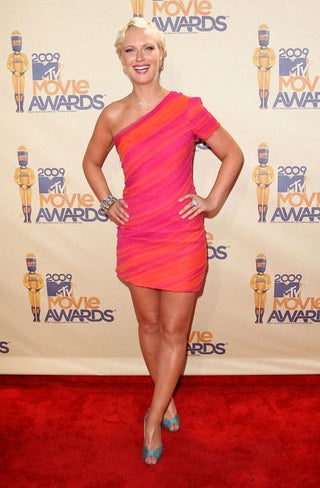 S
The Good: Imagine if we weren't sick to death of horizontals and geometrics and stripery of any kind due to all the bandages? How fresh and darling would CariDee English's one-shoulder look?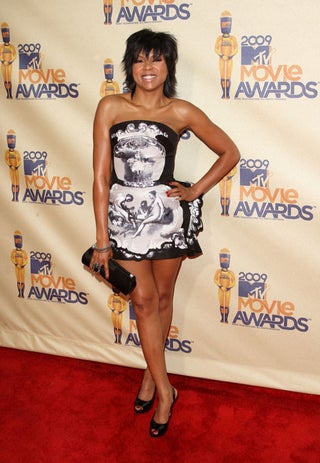 S
The Good: Is Taraji P. Henson's the most ridiculous concoction on a ridiculous red carpet? Mais oui! Just when we thought we couldn't love her more!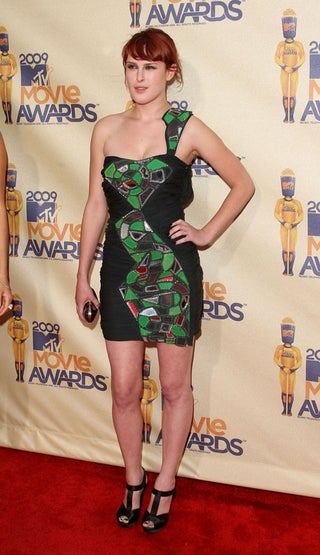 S
The Good: Okay, Rumer Willis' stained-glass thingamabob is vaguely horrible, but admit it, it's also vaguely awesome! (Right?)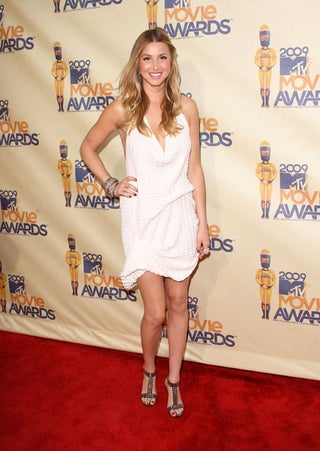 S
The Good: I realized over the weekend that the main problem with The City is that "You Belong to the City," the most stirring urban anthem of the 1980s, isn't the theme song.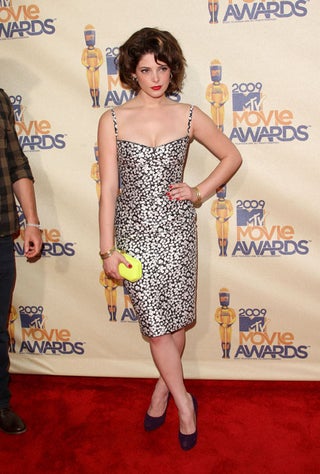 S
The Good: How super-duper is Ashley Greene's hair? Girl-group fab, right?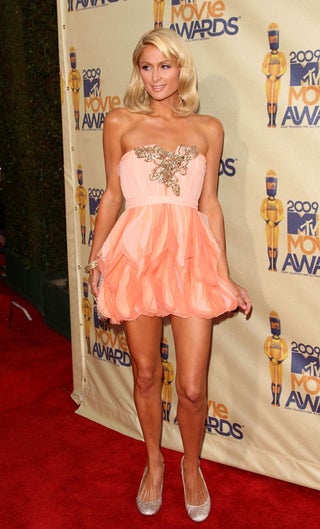 S
The Bad: Paris Hilton's commitment to living the Barbie lifestyle is really unquestionable.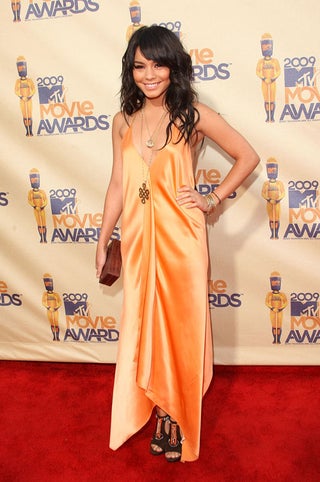 S
The Bad: Vanessa Hudgens is gorgeous, and maybe this draped sheet could work if her accessories hadn't been selected by a 5-year-old-hippie.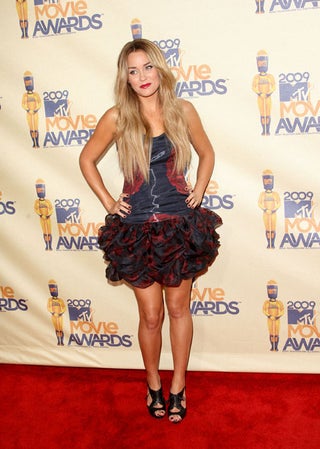 S
The Bad: Okay, props to L.C. for taking a chance. But her Degas-Lacroix leaves one scrambling desperately for something nice to say before moving on because you see a Jonas brother over by the bar.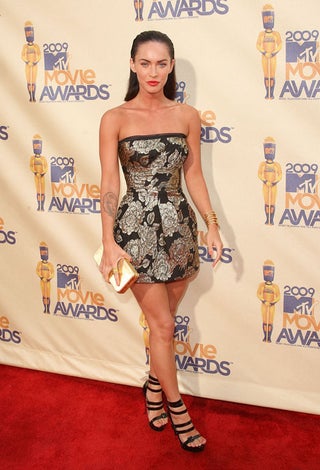 S
The Bad: You know how they say horizontal lines break up the body in an unflattering fashion? Megan Fox disagrees.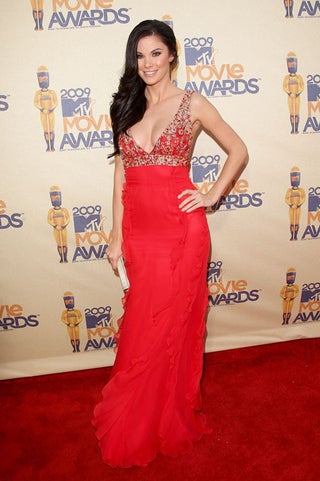 S
The Bad: Jayde Nicole provides the obligatory showgirl-by-Cache element! (Last year's MTV MA's was my first GBU and I was so scared and humbled by the responsibility! Now it's like, whatevs, bring me a doll and a stalk of rhubarb with maple sugar on it.)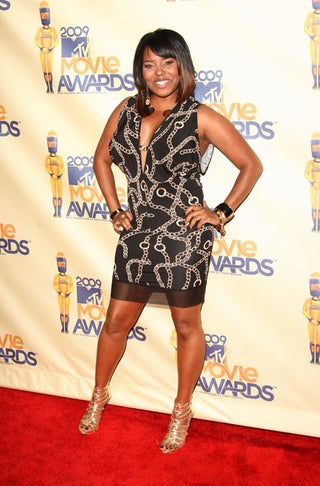 S
The Bad: Just a guess: Shar Jackson likes chains and buckles.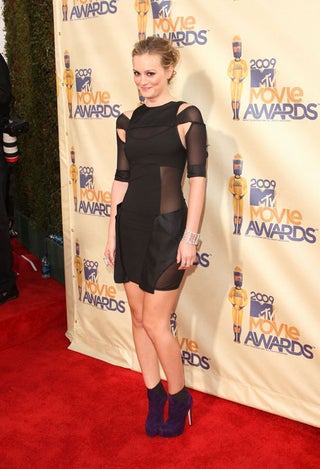 S
Leighton Meester continues her foray into the world of un-Waldorfian fashion with an assless exercise in immoderation. What say you?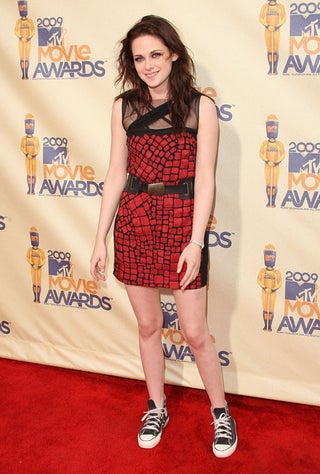 S
Okay, KriStew and Twilight are emotionally charged, so let's just step back and find out what say you about this Bella-Swann-ready show of ambivilalence!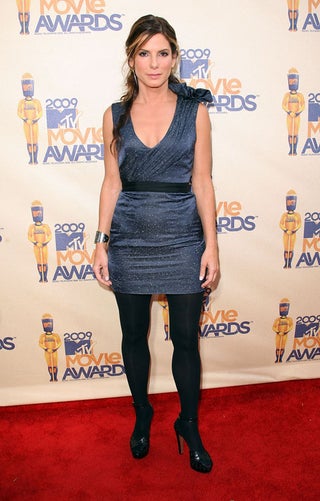 S
Guess Sandy's promoting Domineering-Boss-Who-Strongarms-Assistant-Into-Marrying-Me, and clearly selected an MTV-ready look. What Say You?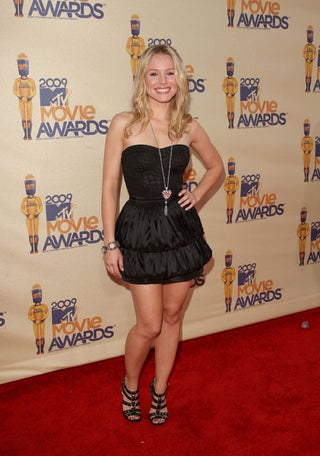 S
Besides those of you who hate minis unilaterally - well, you too, of course - what say you about Kristen Bell's teensy hourglass?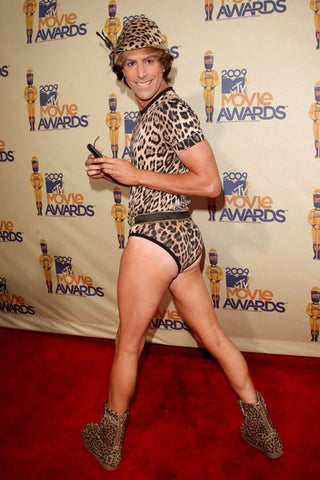 S
Bruno would do violence if he didn't rep The Ugly.



Getty" />