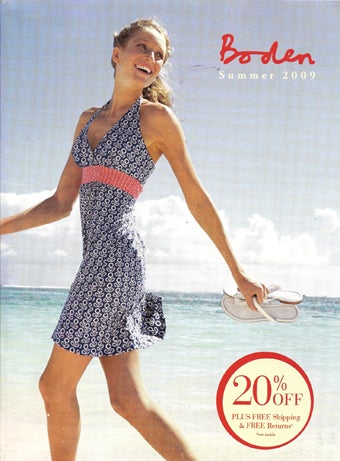 Word is, Michelle Obama ordered a copy of the Boden catalog, "beloved" by British Conservative Party's David Cameron; Mayor of London, Boris Johnson; and Angelina Jolie. We've got one too; whaddya think she'll buy?
Here's something perfect for Ms. O to show off the first guns while boating with the Kennedys. Wrong dog, though; that should be Bo.
While we have been treated to images of Barack Obama shirtless, we certainly hope that should Michelle decide to enjoy some fun in the sun, the paparazzi will leave her alone — or, at the very least, she won't end up on one of those "They Could Use A Little Work" beach bodies pages in In Touch. That said, this hat/tunic combo is awesome.