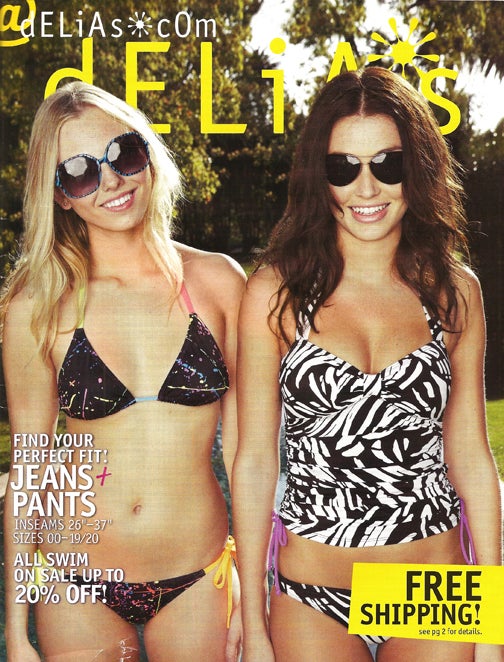 S
Summer's here, in the sunny, smile-filled pages of the Delia's and Alloy catalogs. Looking for bright, fun, cheap clothes? You're in luck! (Who cares if it's been decades since you were actually a teen?)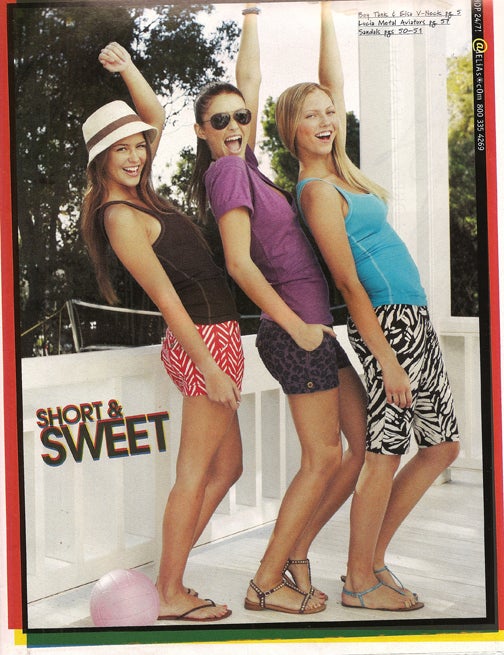 S
I can't get away with tiny animal print shorts, but surely some of you can? Thirty bucks is a good deal!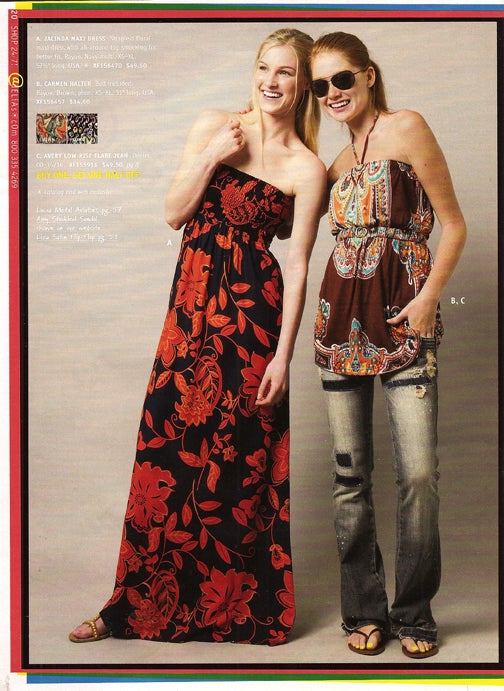 S
This long, strapless printed dress seems versatile — whether you're going to the supermarket, to the beach or to a garden party. $50!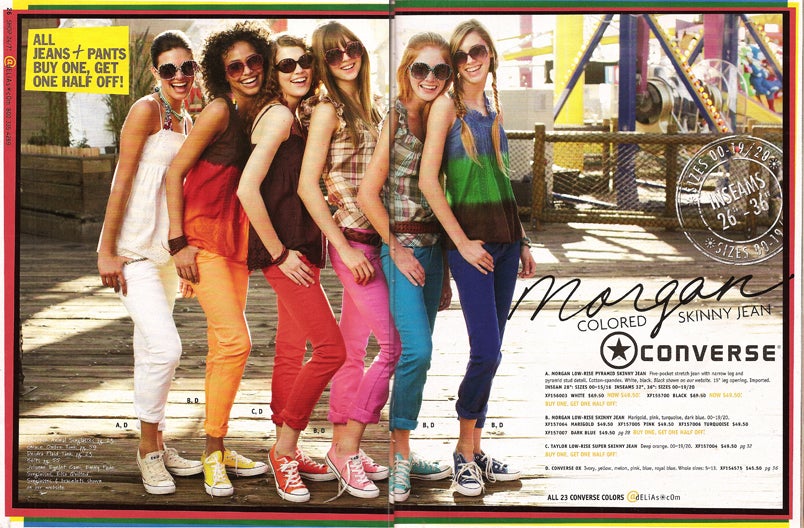 S
Multi-colored denim — matched to Chucks — just makes it seem like the world is full of joy and possibility. Or maybe it's giving me a flashback. The jeans and the sneaks are $50 each.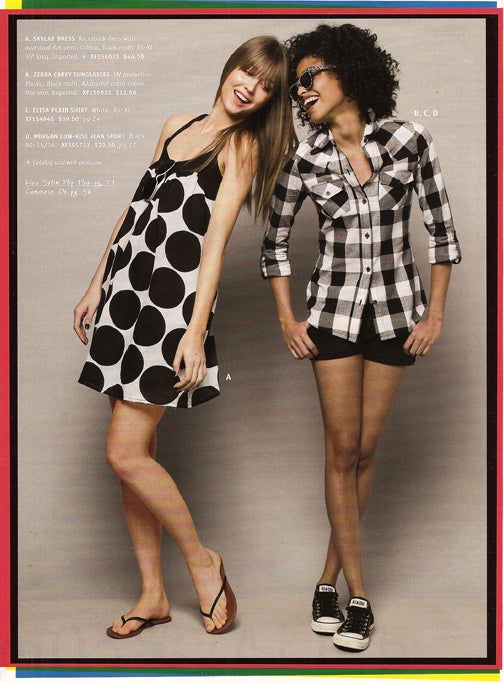 S
Loving the poppy, op-art tunic. Pair with footless tights for a mod look! It's $45. the plaid shirt I'm meh about, though it looks great on the model. ($40)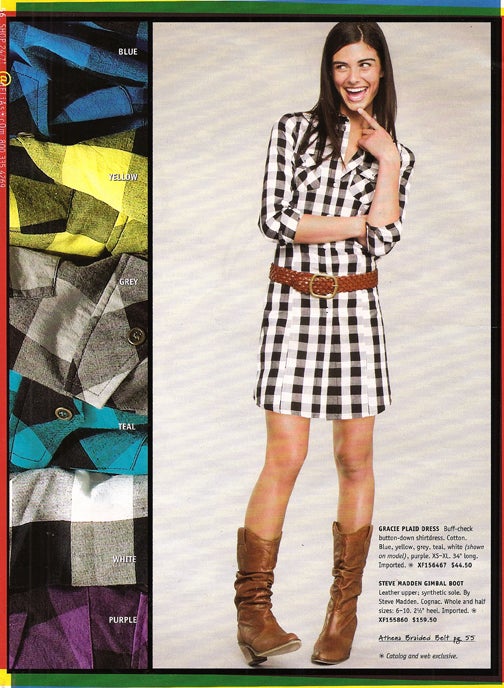 S
Hmm, plaid dress? Do we likey? ($45)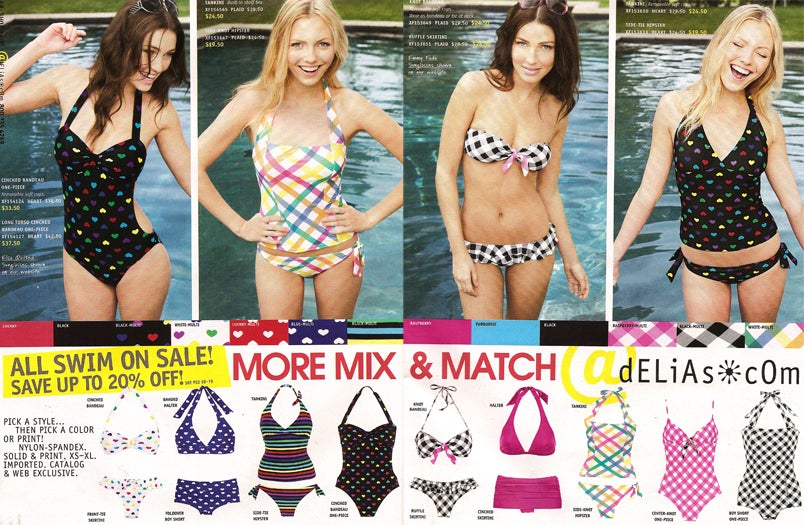 S
Four words: Cute, cute, cute cute! That black and white boy-short suit on the lower right is additionally adorbs.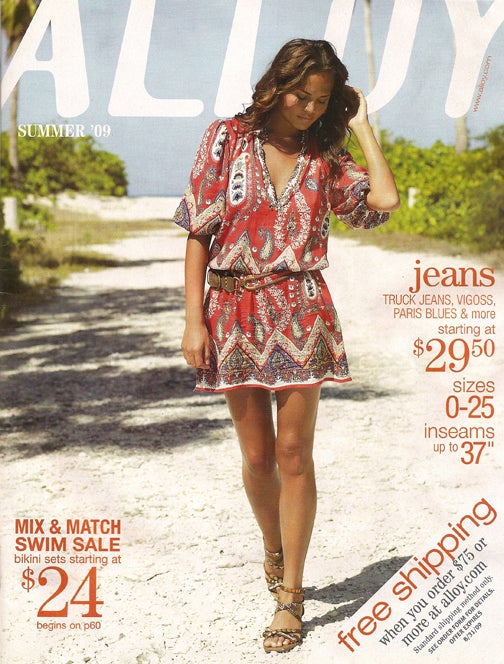 S
I've written about being a plus-size shopper who plunders the pages of Alloy before; this issue has plenty of items I covet. Starting with the backdrop on the cover… I don't know where it is, but it looks like a vacay. I want to go to there.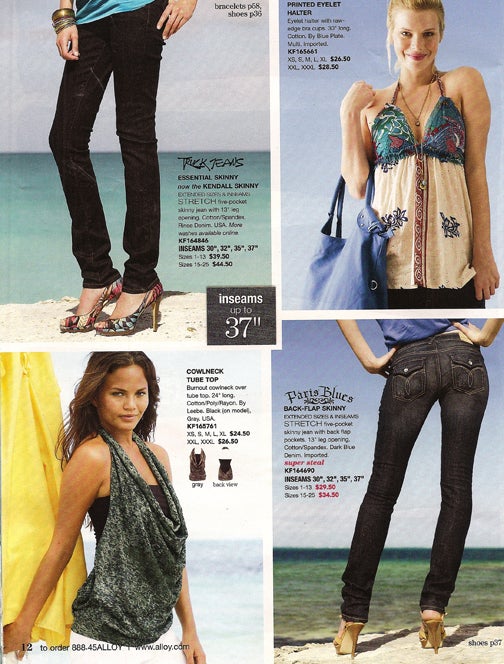 S
I have some of those Truck jeans (far left) and they fit great. They come in sizes 1-25 and inseams 30"-37". Because — gasp — women come in different shapes and sizes!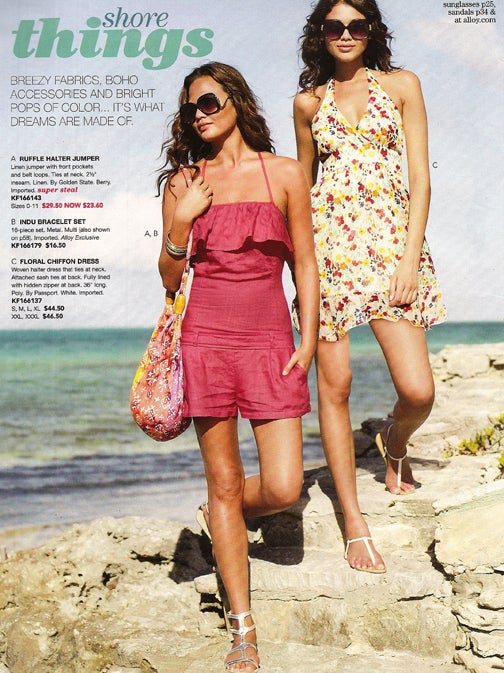 S
Even though I despise jumpsuits, this chick is pulling it off. Maybe because it's a "romper"? Or maybe the backdrop is helping.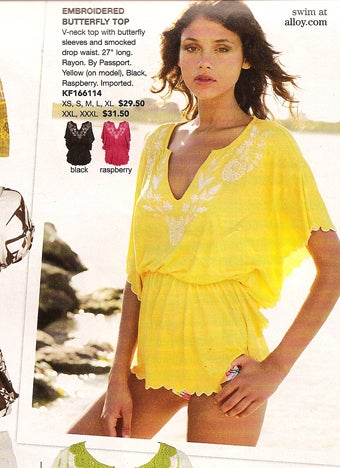 S
Pretty!!! (I could say more, but why?)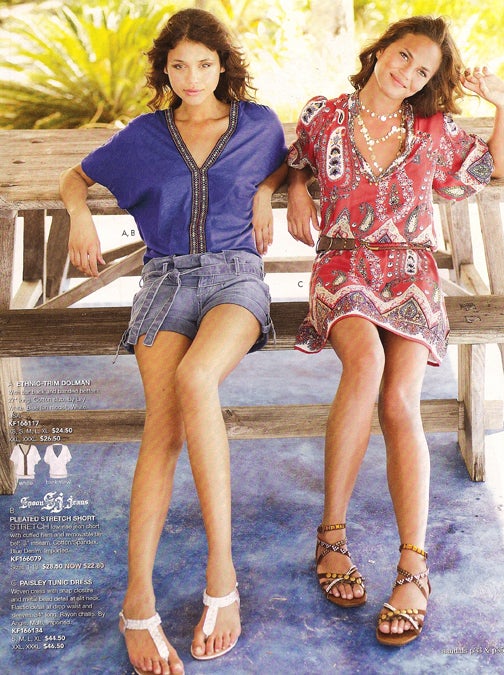 S
I love summery clothes which are loose and loungey. And! That tunic on the right comes in sizes S-XXXL.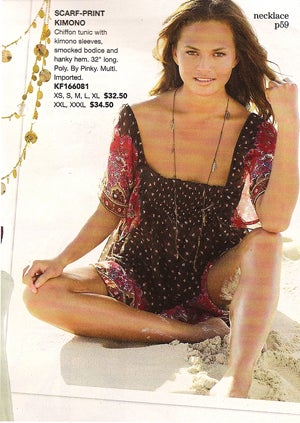 For some reason I find that tops with open, square or scooped out necklines are not only flattering to the double Ds but more comfortable and breezy. Hence: Want.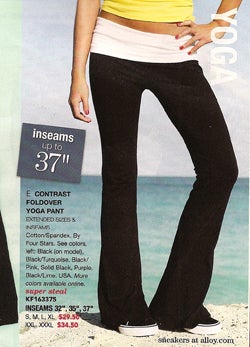 Psst. Yoga pants "super steal."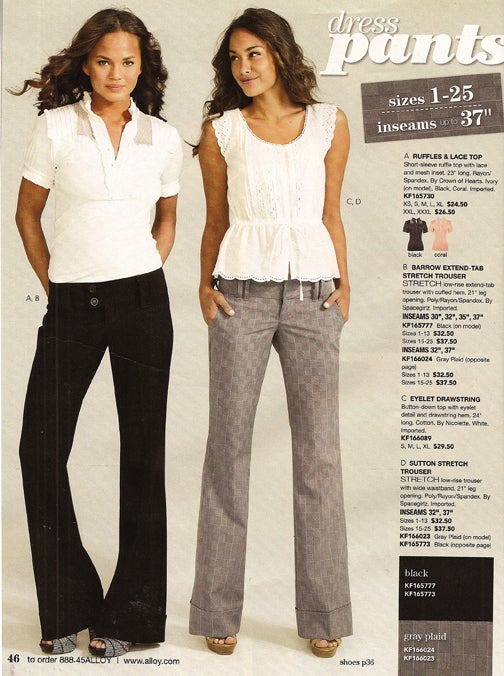 S
Teens who wear outfits like this are better-dressed than I am but then again I blog from home in a muumuu.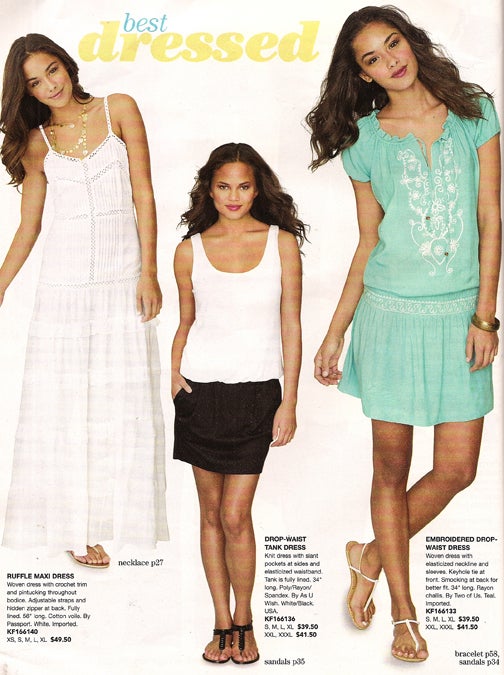 S
More pretty. Especially the long dress on the left and the tunic on the right. And everything here is under $50.

Add an ice cream cone and some flip flops and you've got a summer classic.


Delia's [Official Site]
Alloy [Official Site]
Earlier: Alloy: The Secret Weapon Of The Broke & Plus-Sized
Delia's Deals: A Guilty Pleasure For The Young At Heart