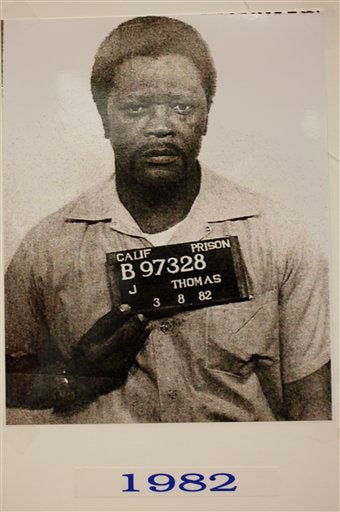 DNA evidence has led police to arrest a man - suspected of raping and killing at least 30 women in L.A. since the 1950s - who may be one of the nation's worst serial killers.
Yesterday, police arrested John Floyd Thomas, Jr., 72, after DNA evidence linked him to five murders, according to Reuters. Police say he is suspected of being the "Westside Rapist," who killed at least 30 older women in two waves of serial strangulations-rapes in Los Angeles in the 1970s and 1980s.
A routine phone call gave police in L.A.'s cold case unit a lead in the case. Thomas, a convicted felon, has served 12 years in prison for several burglaries involving sexual assault. In 1978 he was convicted of rape in went to prison until 1983. As a registered sex offender, Thomas is required to provide a DNA sample for the state's database, but due to the backlog of cases - more on that here - he was not asked to come in to have his cheek swabbed until October, CNN reports. After running Thomas' DNA through a database, law enforcement officials found that it matched rape kit evidence collected from Ethel Sokoloff, who was beaten and strangled in her home in 1972 when she was 68.