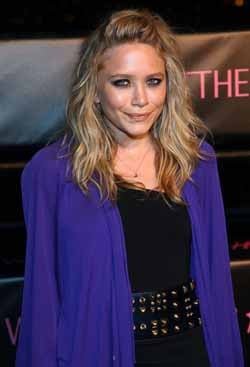 The launch of 'Matthew Williamson for H&M' at NYC's The Majesty brought out a bunch of fashionistas - MK! Helena! Selita! - who've probably never shopped H&M, but obviously like a chance to look awesome.


The Good: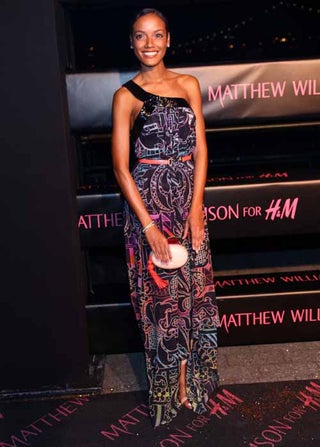 S
Selita Ebanks, apparently not content to be unbelievably stunning, has to go and add a darling bag and a cunning tangerine belt.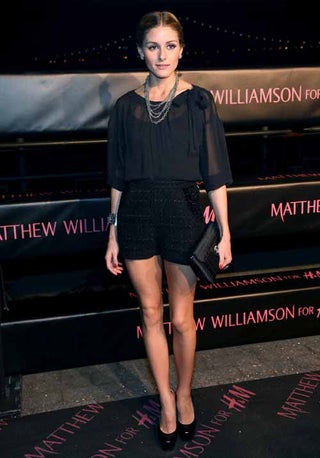 S
Poor Olivia Palermo got stuck being edited as the villainess in The City. And yet, her evening shorts ensemble is the ne plus ultra of this look! (Why is that "and yet?" No idea.)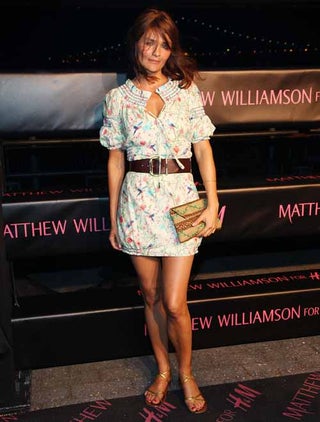 S
The sad thing is, based on Helena Christensen's breezy cool, I'm gonna throw on some tunic and a belt and a pair of sandals and look like a 1970s pre-teen.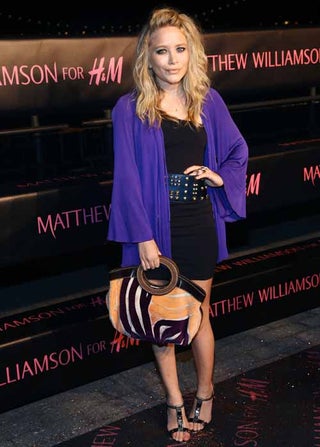 S
I'm really digging hard on MK Olsen's world-weary bish face and strangely apropos stylish trophy wife getup.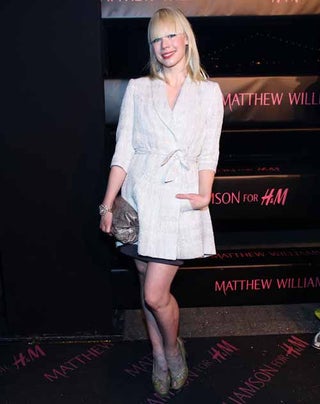 S
Erin Featherston may have a tendency to gum-flapping, but apparently she also has one towards incredibly covetable spring trenches.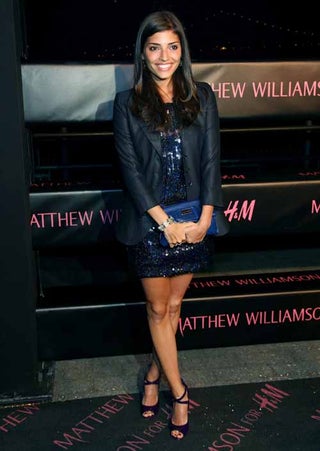 S
Amanda Setton's jacket would be much cuter in a matte fabric, methinks - especially with the sequins - but the overall ensemble is pretty convincing.


The Bad: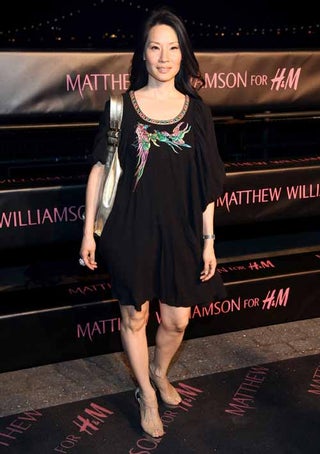 S
Lucy Liu is wearing a beach cover-up. Which is what it is. And is, I think, a beach cover-up.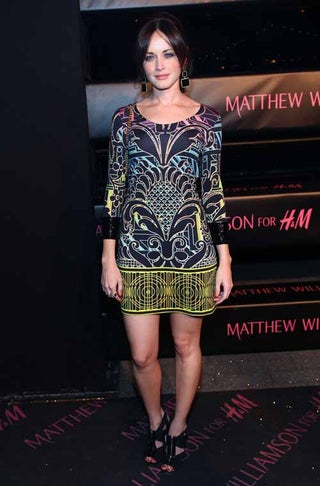 S
Alexis Bledel is one of our loveliest actresses. Her 'Lisa Frank meets Biba and then has an orgy with American Apparel' dress is one of our most unfortunate.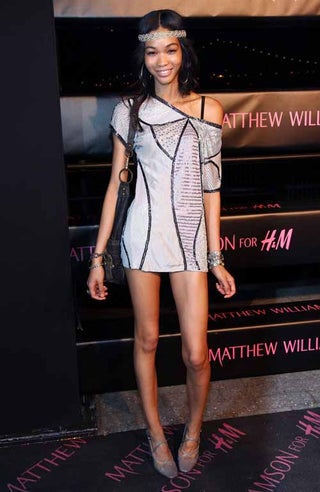 S
Chanel Iman asks us, if a big tee shirt got into a fight with a bedazzler, a furious cat and Andie Walsh, who would win? The answer is no one. But "pants" are the real casualty.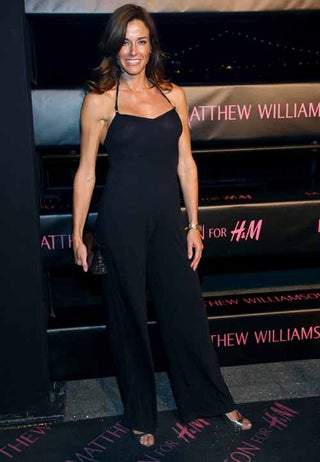 S
OK, I'm on record in my love of the jumpsuit, but Kelly Killoren Bensimon's seems to...not have enough fabric through the bodice. Which is really uncomfy, among other things.


What Say You?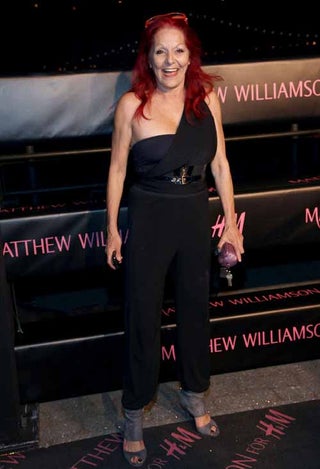 S
Pat Field's asymmetric is spunky, sure - but do you like?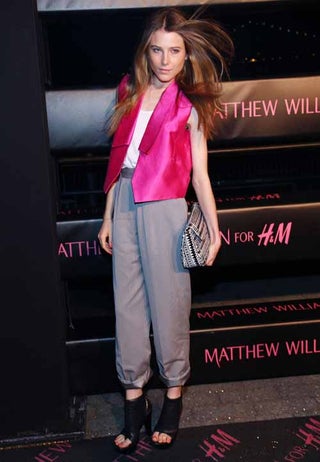 S
Dree Hemingway has a lot going on here: does she pull it off?