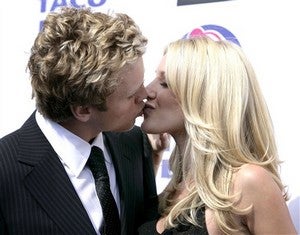 According to Mark Regnerus at the WaPo, young women are delaying marriage because they think getting hitched is lame. Little do they know that early marriage is their only ticket out of shriveled, infertile loneliness!
Women who fail to marry at "20 or 21," Regnerus implies, don't hesitate because they're not sure they've found the right guy or because they genuinely want to date a bit before settling down — instead, they're pressured by peers and parents who want them to focus on career first. This pressure is very very bad for their poor ladysouls, however, because early marriage is actually great for girls — it's boys who can't handle it. Regnerus writes,
According to data from the government's National Survey of Family Growth, women who marry at 18 have a better shot at making a marriage work than men who marry at 21. There is wisdom in having an age gap between spouses. For women, age is (unfortunately) a debit, decreasing fertility. For men, age can be a credit, increasing their access to resources and improving their maturity, thus making them more attractive to women. We may all dislike this scenario, but we can't will it away.
So girls should marry older men — and do it fast, otherwise nobody will want them. Like Lori Gottleib in last year's Atlantic, Regnerus thinks ladies should settle down before their "value" declines too far: