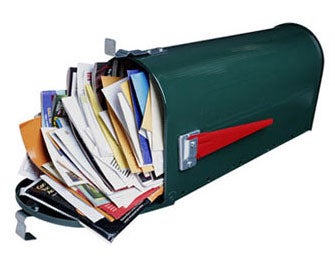 We get hundreds and hundreds of emails every day, and some of them are absolutely ridiculous, and trigger angry, emotional or laugh-out-loud responses we usually keep to ourselves. Except for today:
Today you get to see some of the weird crap people send us. As of right now, I have 2,518 unread messages; these are a few that I have actually opened:
Dear dodai,
We`d like to introduce ourselves as one of major spunlace nonwoven manufacturer in China. Shaoxing Hengsheng New Material Technology Development Co.,Ltd locates in shaoxing city of Zhejiang Province, East of China…
Yes, thank you, now please delete my address. I am too busy for this shit.
Hi Dodai,

Wet®, an international leader in personal lubricants, aromatherapy massage oils and intimacy products, announces the launch of a new product for couples - Wet® together, available this April.
I am trying to eat lunch! But maybe I should forward to Tracie?
Why Are You Still Single, Relationship Questions & More From YourTango.com
Fuck you. Also, I have a boyfriend now. And I did not meet him at that "Man Harvest" you guys threw that I went to with Moe in 2007, which we ended up being a "Boy Blight."
Is there any way you can ban users from using a SPIDER as their icon??
No.
Hi Dodai,

The rumors are true – the last 10 pounds are in fact the hardest to lose! Everyone has been there – started out going on a diet to reach your goal weight and by the time the last 10 pounds roll around it seems almost impossible to shed that last bit of excess weight. Please let me know if you would like to set up a time to speak with Dr. Sanford Siegal about this topic, and I would be happy to arrange.
Is there a way to set up an email filter so that any message with my name and the words "lose 10 pounds" goes immediately into the trash?
HELLO,
I AM REV JASON AND I AM SENDING THIS E-MAIL TO MAKE SOME ENQUIRIES ABOUT SOME (WOOD CHIPPER)THAT I WILL LIKE TO PURCHASE FROM YOUR COMPANY AND I WANT YOU TO E-MAIL ME WITH THE MODELS THAT YOU HAVE INSTOCK AND THEIR PRICES AND I ALSO WANT TO KNOW IF YOU DO ACCEPT CREDIT CARD PAYMENT

BEST REGARDS,

REV. JASON WRIGHT.
Can't help you. But since this is a site for women and you're looking for a wood chipper, I am now picturing the scene from Fargo, so thanks for that.
A note to Chris Matthews; Chris you had better watch who you let on your show, that woman you had on to day, Mechelle Laxalt, is bad news. Look how she snuck to little quip in about Israel, she doesn't have a clue on how to deal with other countries. She one of those people who wants us to back Israel no matter what they do, and that's dangerous. You see what they're trying to do now, take out Iran, and they expect us to blindly follow them. Let me tell you something that you might not want to hear but I'm going to say it anyway they killed Christ and don't want to fess up to it, I'm not a racist just a truth teller. Can you tell me how and when did we become a Jewdeo-Christian society,that's an oximoron, they want you to believe that especially now that they've gangstered the Palestinian off of there land. They want us to continue to give them all of the money and arms they need to take out any country they want to and that they say are threatening them. I'm sending this message out to every body that will listen because they might try to take me out.
"Jewdeo-Christian"? "Oximoron"? "I'm not a racist just a truth teller?" This is kind of epic. Also, this email was sent to "Donna Brazile" with the email address "tips@jezebel.com." Also on the list were Rachel Maddow, Barack Obama, Anderson Cooper and, uh, Jon Stewart.
Dear Dodai:

I don't know if you were aware, but FuzziBunz™ Pocket Diapers recently went through a small renovation of its One-Size Cloth Diaper. It's safer and more comfortable than ever, and we think BabyCouture readers will be excited to learn about the updates.
Guess what? Even though I wrote a post mocking Baby Couture, I don't work for Baby Couture. And I wouldn't work for a magazine that "puts the coo in couture."